Ever since we came back from Mexico I have been wanting to recreate some of the pasta dishes I had there. I had kind of a love-hate relationship with those pasta dishes. I loved them but by the end of the week I was tired of them. Mainly because pasta was mostly all I ate for lunch and dinner. Along with some fabulous breads that I will be recreating soon. But back to the point, when I saw this Spinach Tomato Tortellini recipe I thought it seemed similar to the pasta sauces we had there. Ever since we came back I had been wanting more of the pasta like they had. This pasta was a little similar but it was even better than the pasta in Mexico. It was also easy to make so for me that's always a plus.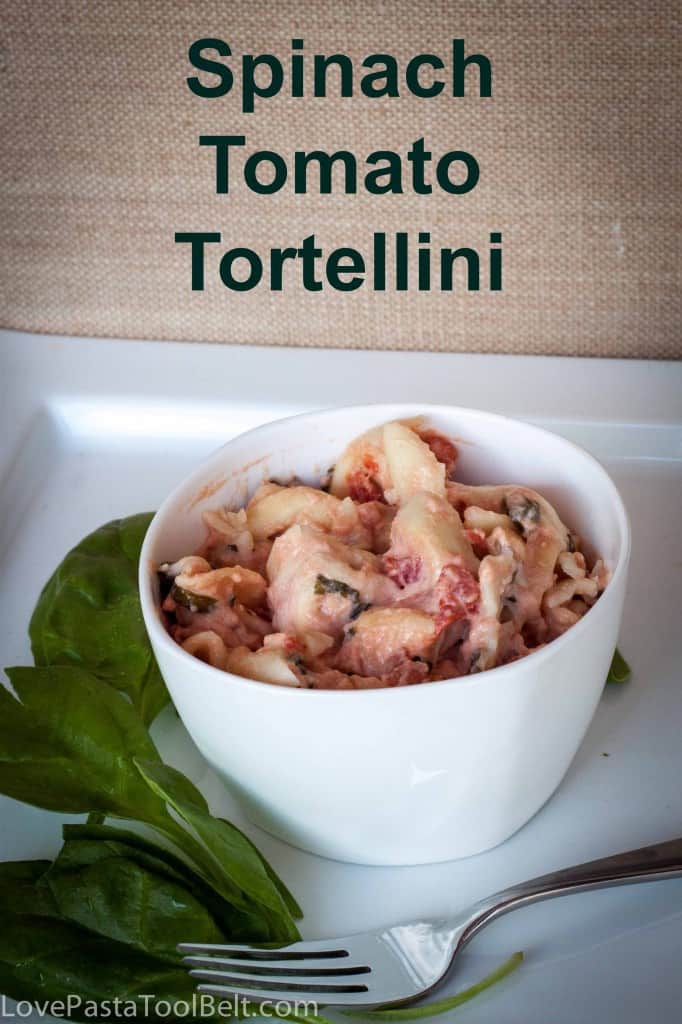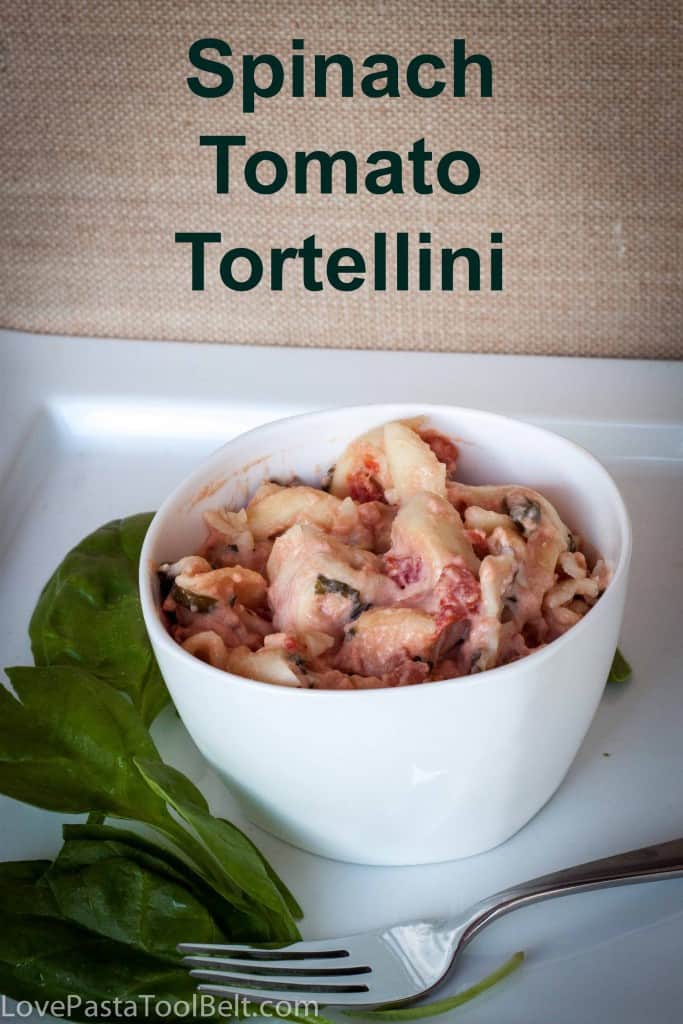 [amd-zlrecipe-recipe:12]
This pasta dish was creamy and delicious. We both just loved it. It was also simple to make which is perfect on a busy day when you don't feel like spending a lot of time in the kitchen. I hope you will all enjoy this dish! Do you have a favorite recipe from vacation you've tried to recreate?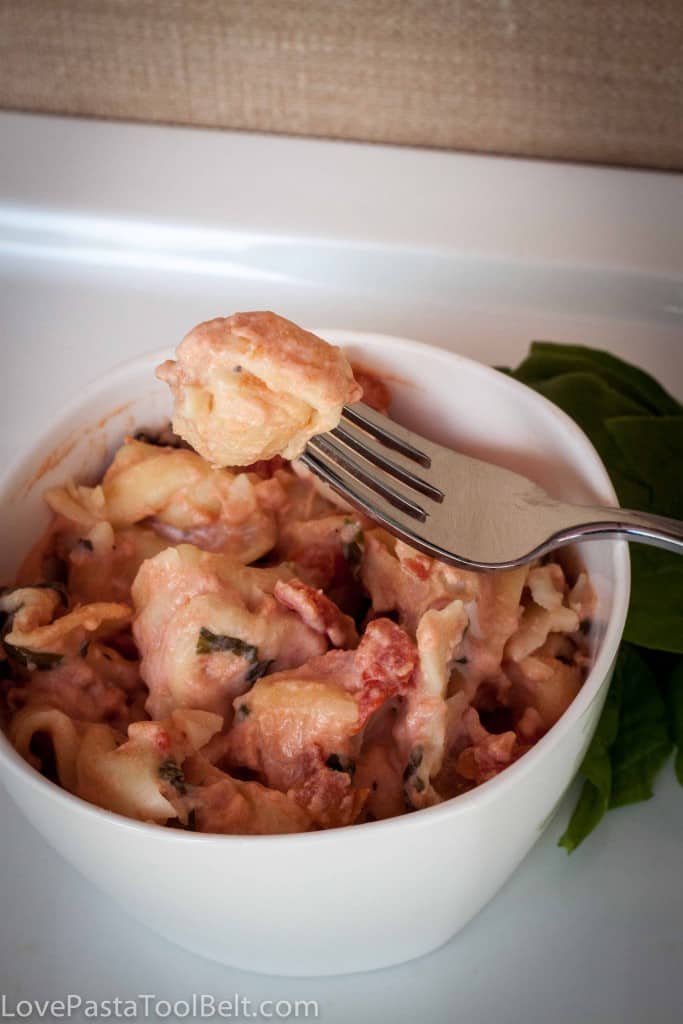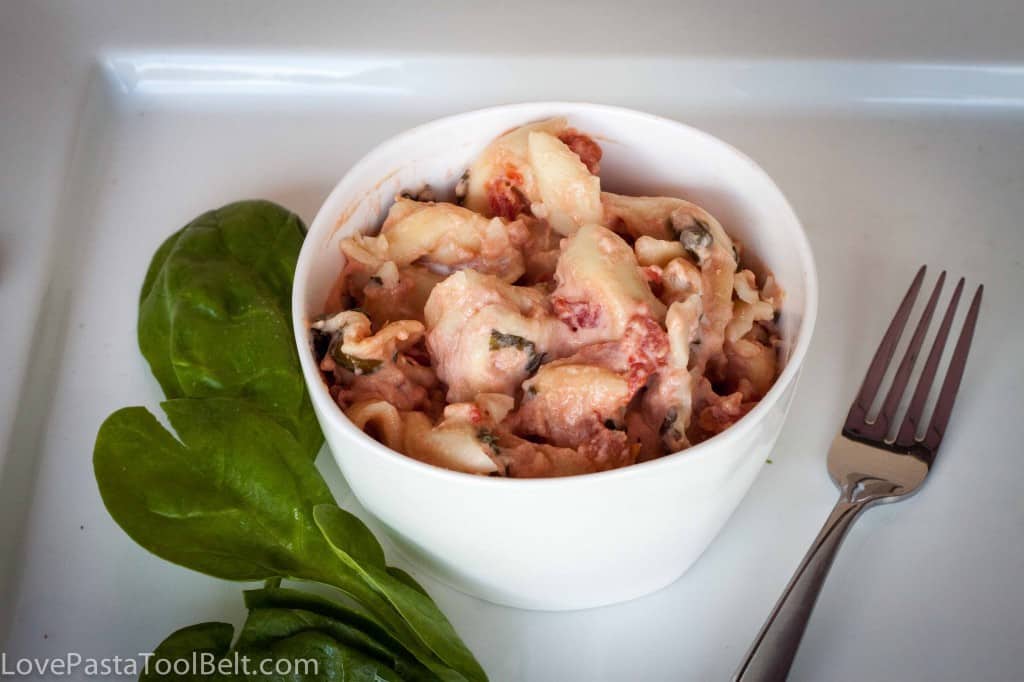 Adapted from: Bombshell Bling