This shop has been compensated by Collective Bias, Inc. and its advertiser. All opinions are mine alone. #CollectiveBias #TasteTheSeason
Oh man, everything at Thanksgiving was so delicious this year. From the turkey, to the stuffing and the sweet potato casserole, yum! We had so many leftovers, it felt like we would be eating leftovers for days. Eating the same thing over and over can get old so I decided to take the leftover turkey and some Kraft Shreds and make this Cheesy Turkey Pasta Bake. I love being able to take leftovers and eat them in a different way because having the same thing multiple times can get very old.
One of my favorite ingredients to cook with is Kraft Shreds so I headed out to Wal Mart to pick up some Kraft Shreds and the other ingredients I needed for my recipe. I knew I was going to make this so I purchased my ingredients before the insanity of Black Friday began, did you go shopping this year? It's crazy out there!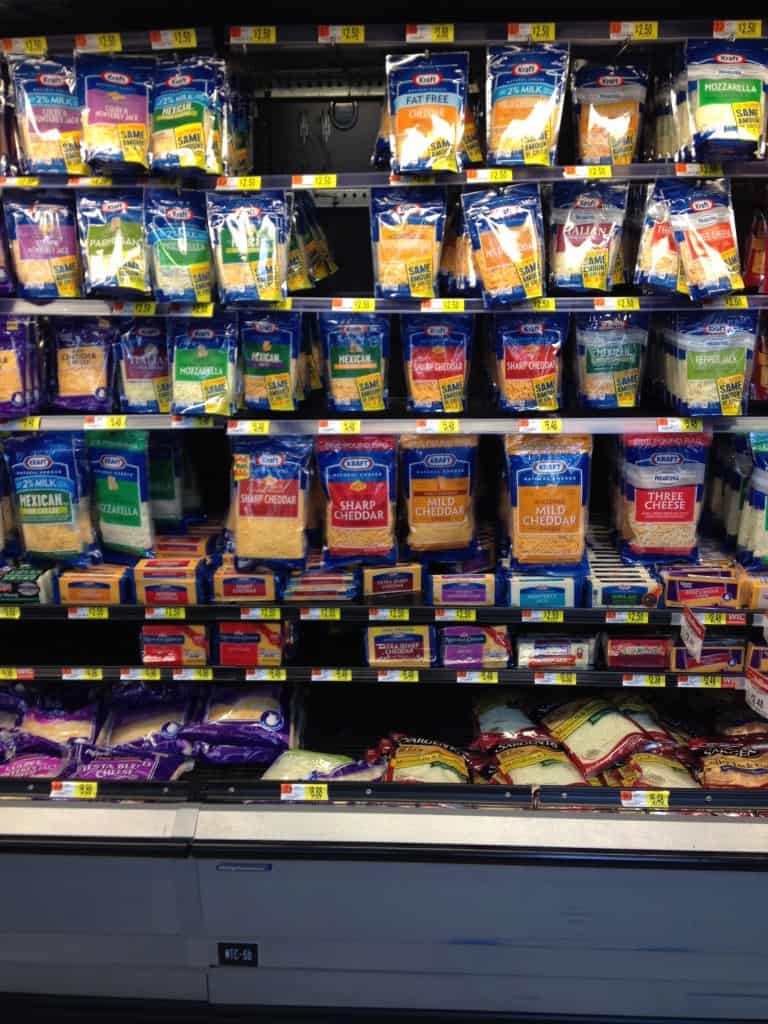 Ingredients
12 ounces pasta
2 cans cream of mushroom soup
Canned peas or any leftover veggies
1 cup parmesan Kraft Shreds
Leftover turkey, cut into small pieces
Instructions
Boil pasta and drain
Mix pasta with soup, peas, turkey and 3/4 cup parmesan cheese
Top with remaining cheese
Bake at 350 for 20 minutes or until bubbly
https://lovepastatoolbelt.com/2014/12/cheesy-turkey-pasta-bake/
This recipe turned out so delicious and I think it would be good with any veggies that you have leftover. We had a fun Thanksgiving. My mom's entire side of the family came to my parents house in Ohio and we spent the weekend eating, playing cards, running a 5K (ok I didn't run haha), and watching lots of football. We had our 2nd (sort of) Annual Hancock Holiday Hustle. The first one was four years ago and this was the first time we've been able to all get together for Thanksgiving since then. It was a lot of fun.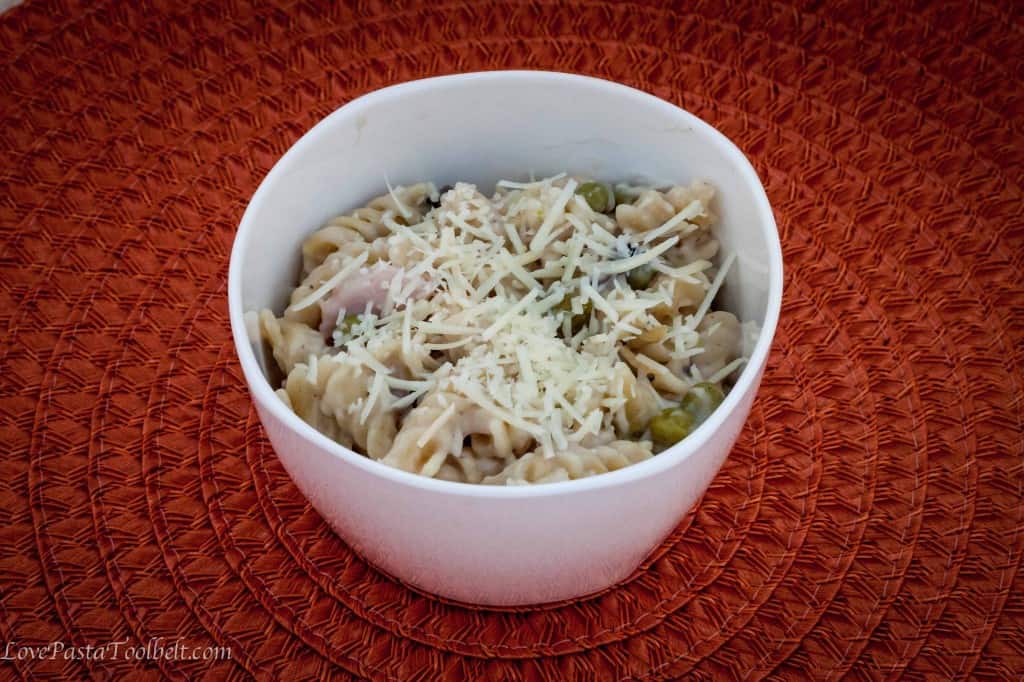 How was your Thanksgiving? Did you have a lot of leftovers?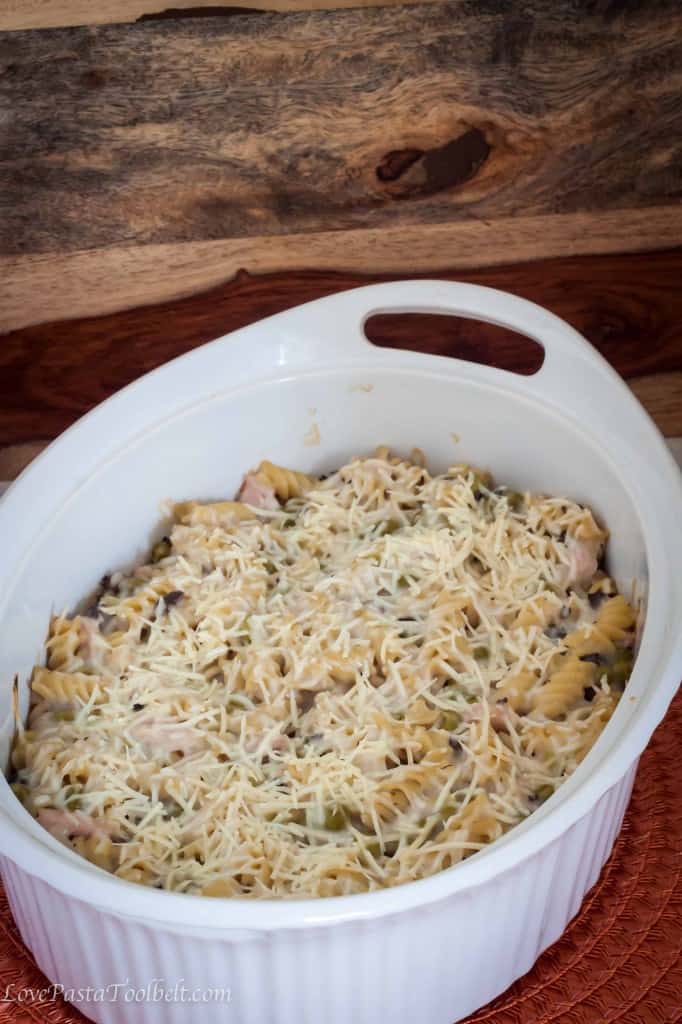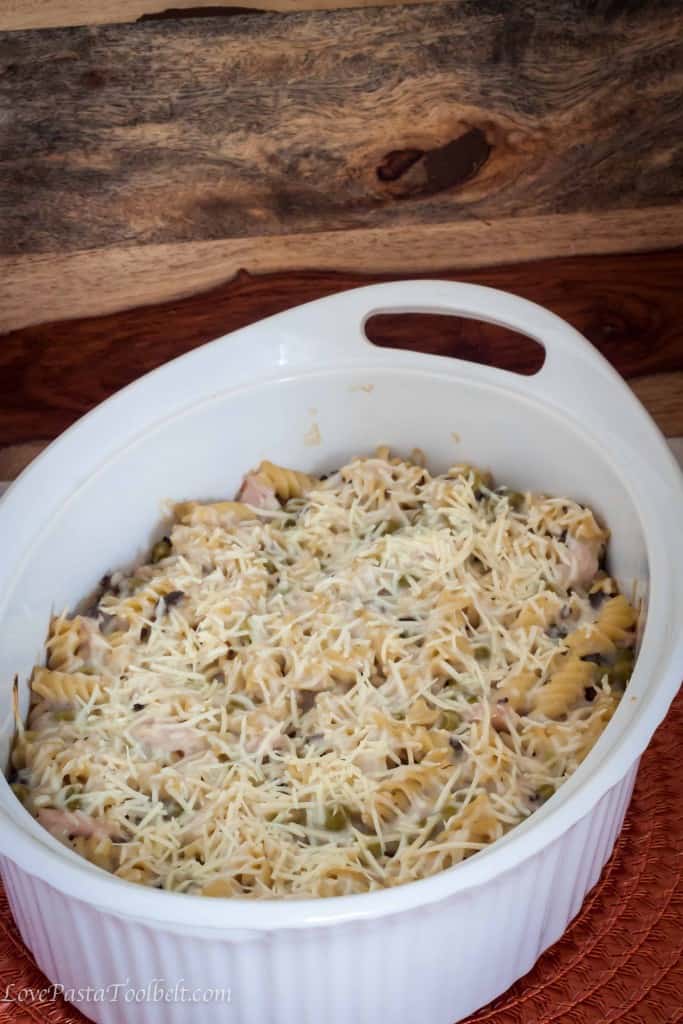 If you need more inspiration, check out the Cooking Up Good website. It has recipes, sweepstakes, loyalty programs, coupons and more! What's not to love? If you're looking for a new dinner idea or chance to win some awesome prizes, be sure to check it out!