For awhile now I have been wanting to make a burlap wreath. I've never had any luck in finding burlap other than in the fabric section but then I saw this great tutorial on Fidlers Under One Roof that shared how you could make the wreath and that you could buy burlap in rolls. I walked into Michaels and the display in the front was burlap and had the rolls. I was so excited to find it right there. This DIY Burlap Wreath was easy to make and it looks so cute hanging on my front door.
Supplies:
-Roll of burlap
-Foam wreath
-Hot glue gun
-Flowers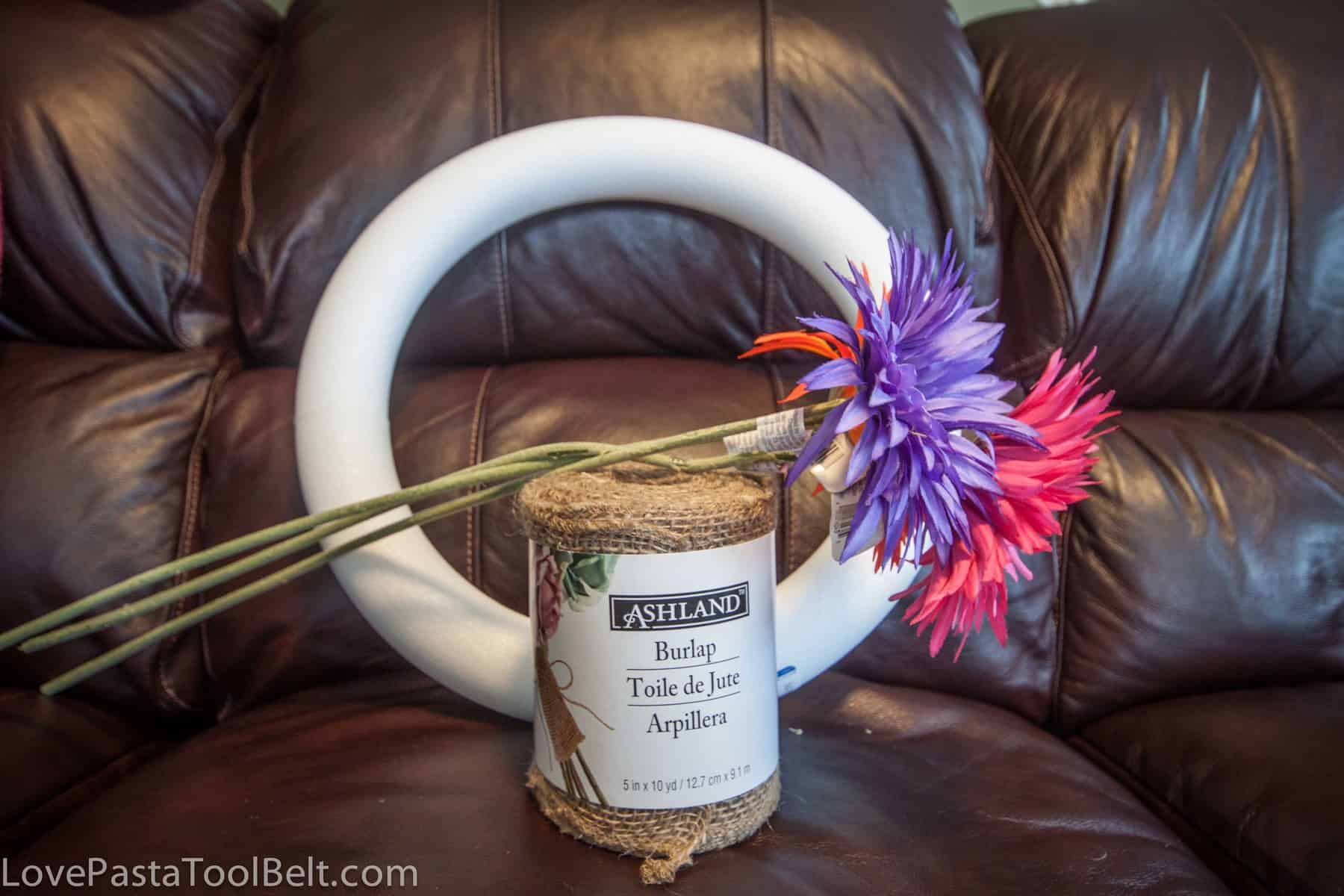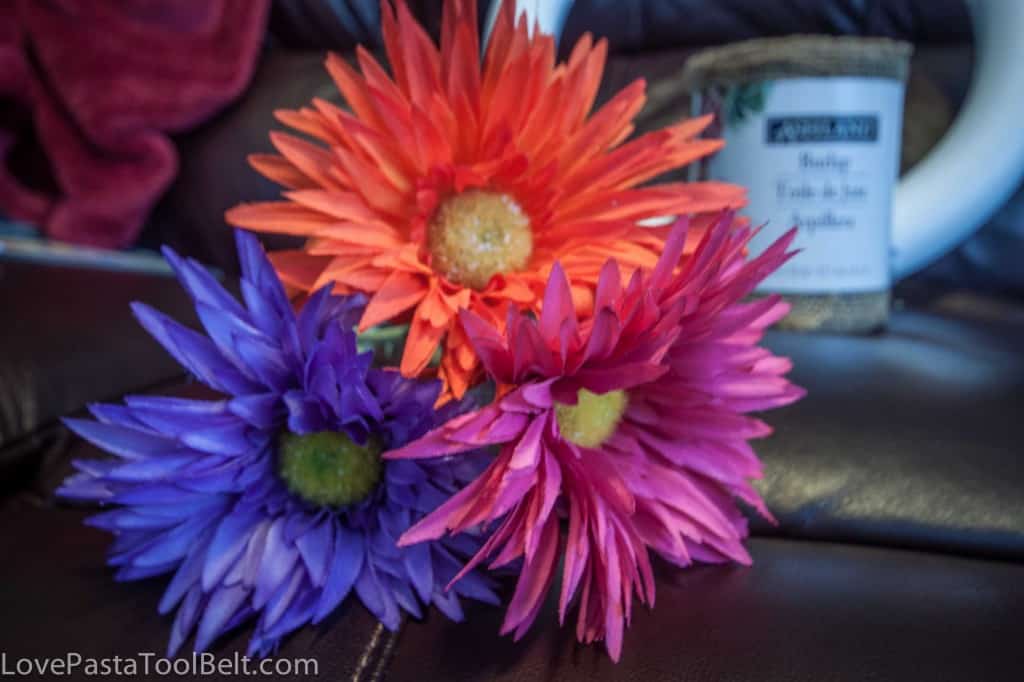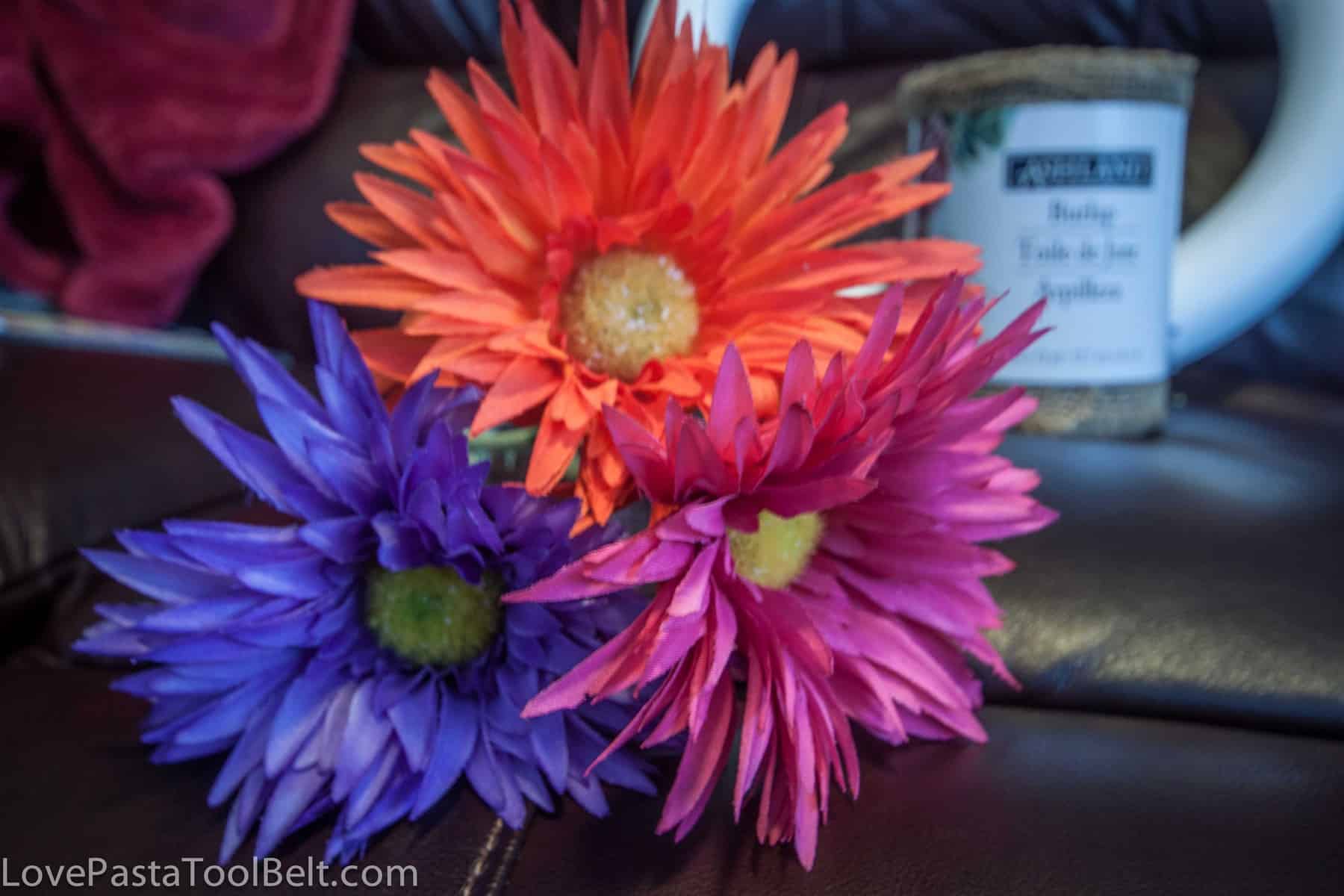 Directions:
1. Began wrapping the burlap tightly around the foam wreath. You have to make sure to keep it tight or it will bunch up. At one point I cut the burlap and hot glued it down then began again in order to keep it tightly wrapped.
2. Once you reach the end hot glue the burlap down and hot glue in any other places that seem loose.
3. Cut the stems off the flowers and hot glue them into place on the wreath.
4. In order to hang the wreath I tied the burlap around the wreath, knotting it in the back and then tied a bow to hang it on my wreath hanger.
I'm pretty much loving how cute and summery this looks on my front door. I didn't love it until I got the bow and hung it up and then I was sold. It was really simple to make too. Have you tried out a burlap wreath? Let me know if you have, I'd love to see other versions of burlap wreaths because I love trying out a new wreath. I told Tyler soon I'm going to need a separate closet to store all of my wreaths in, I'm at 5 and counting.