Start new traditions with your family with these 10 Christmas Traditions to Start with Toddlers and create wonderful family memories together.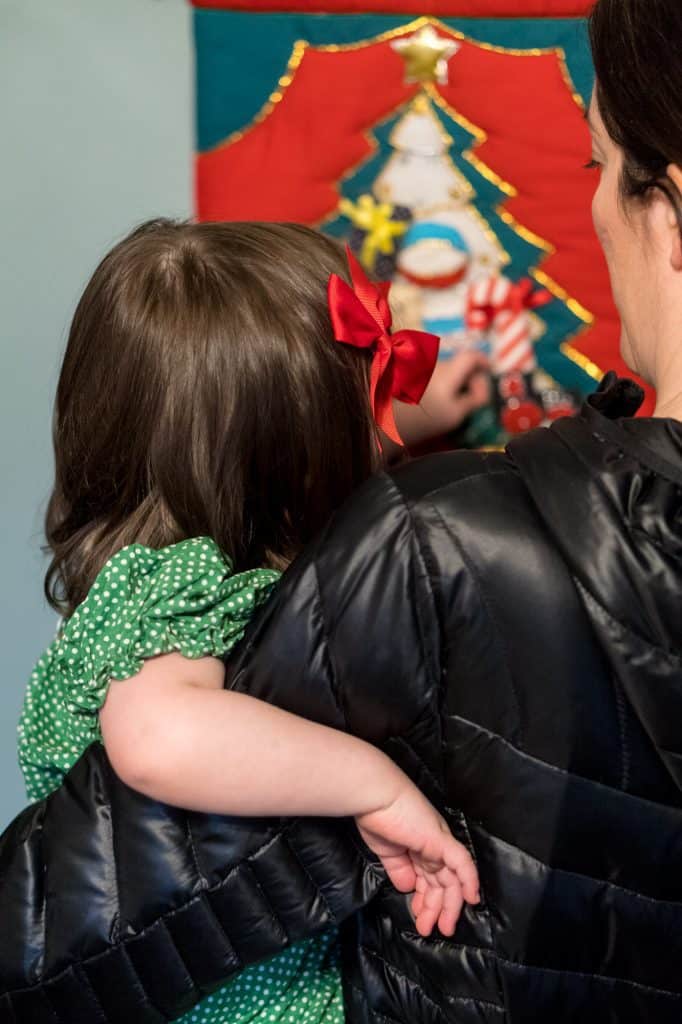 We're fast approaching the Christmas season and this year I am really excited. Last year K was only 7 months old so she wasn't very into Christmas. But this year she'll be a year and a half and I think it's going to be a lot more fun. Every time we go into Hobby Lobby she points at the Christmas trees and loves watching the lights.
As K continues to get older it has me thinking about the Christmas traditions I would like to start for our little family. We had fun little traditions growing up and I'd love to include some of those in Christmas with K and also start some of our own traditions.
Santa Claus– I know this is a hot topic for some parents but we will be doing Santa Claus. Tyler and I were both raised doing Santa Claus and don't feel we suffered any ill effects from it (haha) so we are looking forward to doing Santa with K. We took her to get her picture taken with Santa last year and the smile on that girls face was huge, it was the best. Along with Santa Claus we will also leave cookies out for Santa and a carrot for Rudoph.
Baking and Decorating Cookies– I love baking Christmas cookies. We always had a bunch of fun Christmas cookie cutters and icing and decorating the cookies was always so fun.
Make Christmas Ornaments– On the same topic as Christmas cookies as kids we would always make dough ornaments. We would pick which shape we wanted (a bell, wreath, snowman etc) and then we would paint them. These were always our presents for our grandparents and aunts and uncles. It will be another year or two before K is ready to paint ornaments but it's a great tradition to start!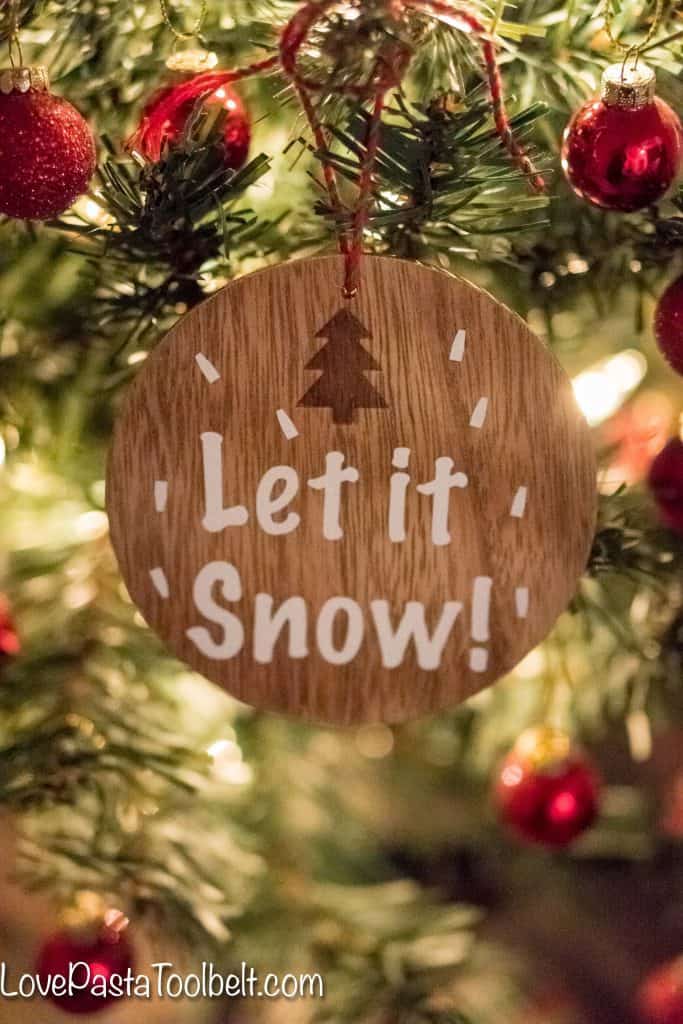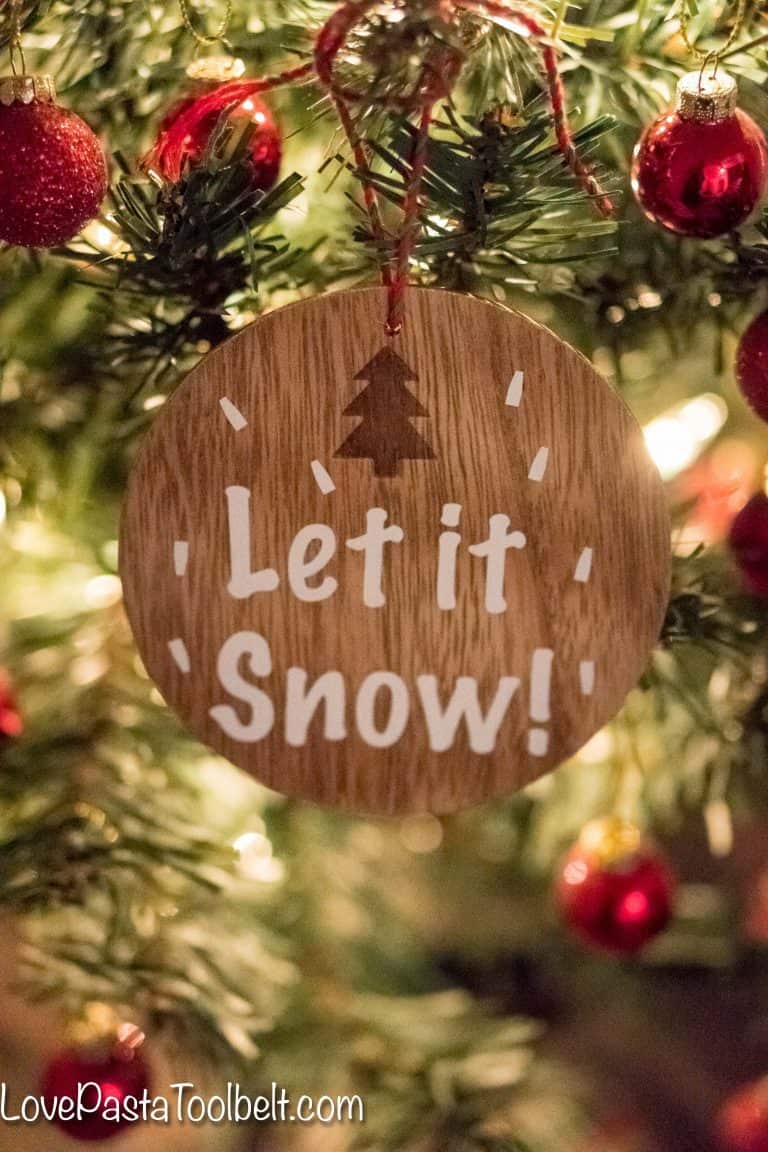 Christmas Lights– Riding around and looking at Christmas lights is so fun. And sometimes here in the south it's almost warm enough to bundle up and go for a walk to look at the lights. I know K would love that because she's been enamored with peoples Halloween decorations in their yard.
Decorating the Christmas Tree– We like to make this a special occasion in our house, even before we had K. We have a yummy meal and put on a pot of Russian Tea and decorate the tree while listening to Christmas music.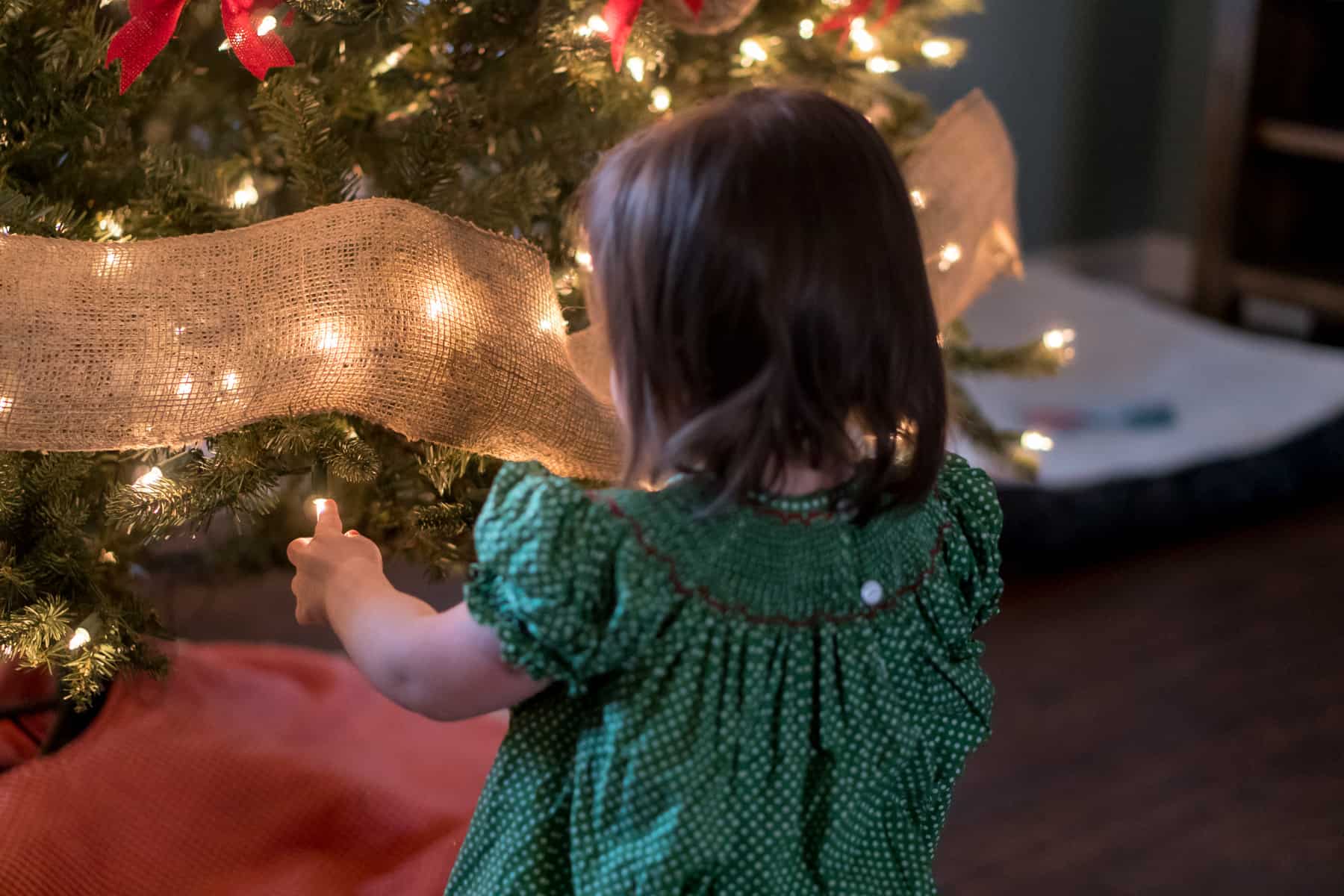 Christmas Music and Movies– I love when it's time to listen to Christmas music, I think I start earlier every year. I also have some favorite Christmas movies and I'm looking forward to having a Christmas movie night with K this year. She doesn't really watch tv but we'll make an exception for Rudolph and some hot chocolate. Perhaps it will be a movie afternoon or the hot chocolate might keep her up all night.
Matching Family PJS– I'm still on the hunt for this years Christmas pajamas. When Tyler and I first got married we decided on our first Christmas together to get matching pajamas for my side of the family. It's become our tradition. It's a little tricky for us because half of us need a tall and the store we originally bought from stopped carrying tall's. So I'm on the hunt for some more. If anyone knows of a good place with tall pajama pants let me know in the comments.
Giving Back– I think it's so important to teach our kids to give back at Christmas and all year long. A couple of our favorite ways are to pack shoeboxes for Operation Christmas Child and also to pick a child off of the Angel Tree and buy presents for them. I remember as a kid going to the store to pick out gifts for our Angel Tree child or family. It's a great way to remind us of how blessed we are and to give back.
Advent Calendar– I'm so excited because I got my mom to find the countdown we used as kids and it's in perfect shape. I am looking forward to using that with K to count down the days to Christmas.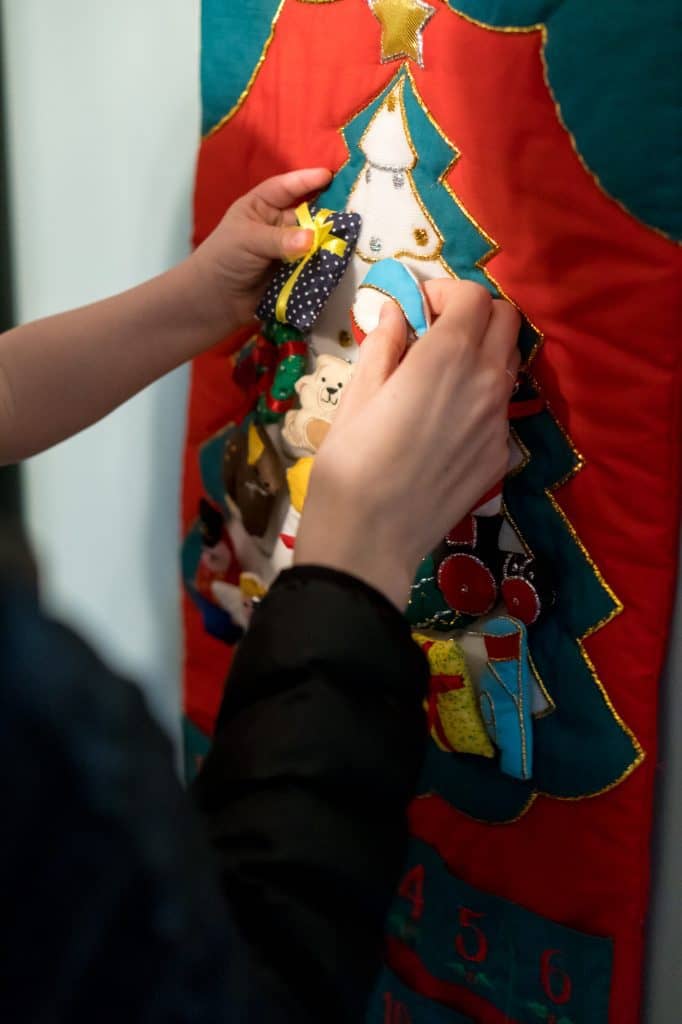 Local Christmas Events- Our town has a Christmas event coming up and I'm looking forward to checking it out. Check around and see if your town has a tree lighting ceremony, or an outdoor ice skating rink. There are so many fun local things to do at Christmas and I can't wait to experience them through K's eyes.
I would love to hear what your family traditions are around Christmastime? There are so many fun things to do and I'm looking forward to enjoying the season!