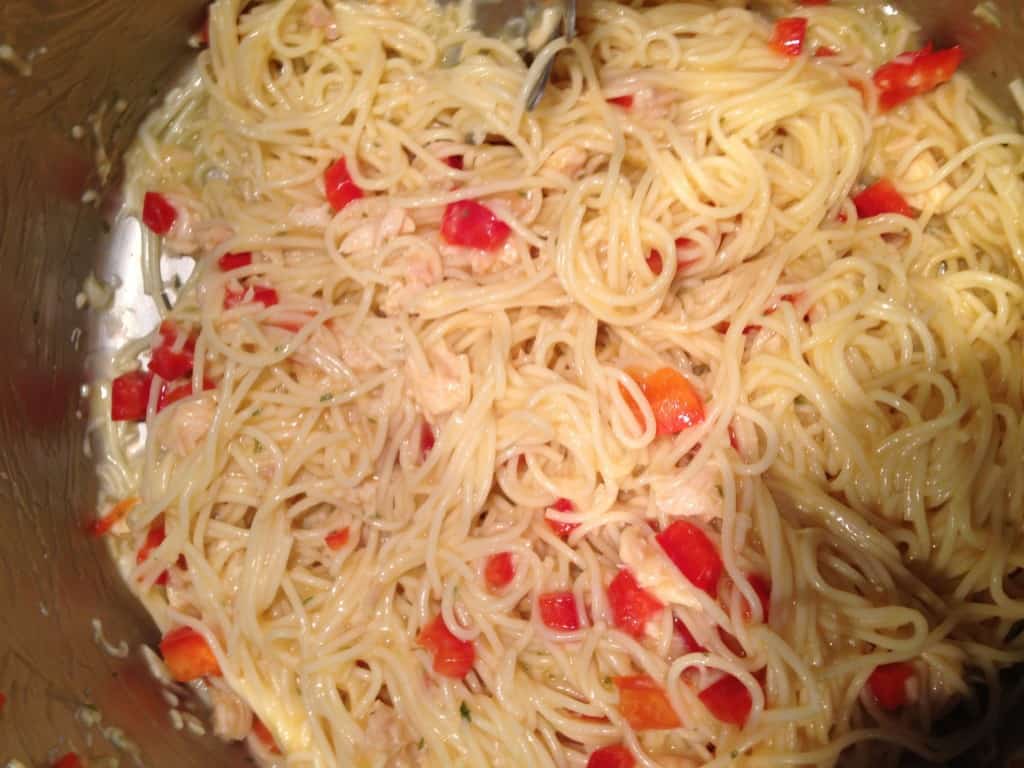 I want to say thank you to all of our new viewers! I hope you are enjoying looking around and checking out our posts. Today I have such an easy and delicious recipe, chicken tetrazzini. I started making this for myself before I was married and introduced Tyler to this recipe and he really enjoys it as well. I love it because you can whip it up in a flash and it is delicious. It is great for a busy weeknight.
Ingredients:
-1 can cream of chicken soup
-3/4 cup of water
-1/2 cup grated parmesan cheese
-1/4 cup chopped, red pepper (optional)
-1/2 of a 1 lb. pack of angel hair pasta
-1 can of canned chicken (more if you wish)
-Sprinkling of parsley flakes
Directions: 
-Cook angel hair pasta and drain pasta
-Mix soup, water, cheese, pepper, parsley and chicken in with the cooked pasta
-Heat over stove top until bubbly, stirring so the cheese doesn't stick to the bottom of the pot
-Serve and enjoy!
See how easy this is? Let me know if you enjoy this meal. I hope you do!
Adapted from: Campbell's Kitchen