For our first post on the new domain we have a really big one. Our Master Bedroom Makeover is finally complete. After 10 months of being married and working on redoing and redecorating, it is finally done! Well I mean I still have a few pictures to hang on the wall but hey it's practically done!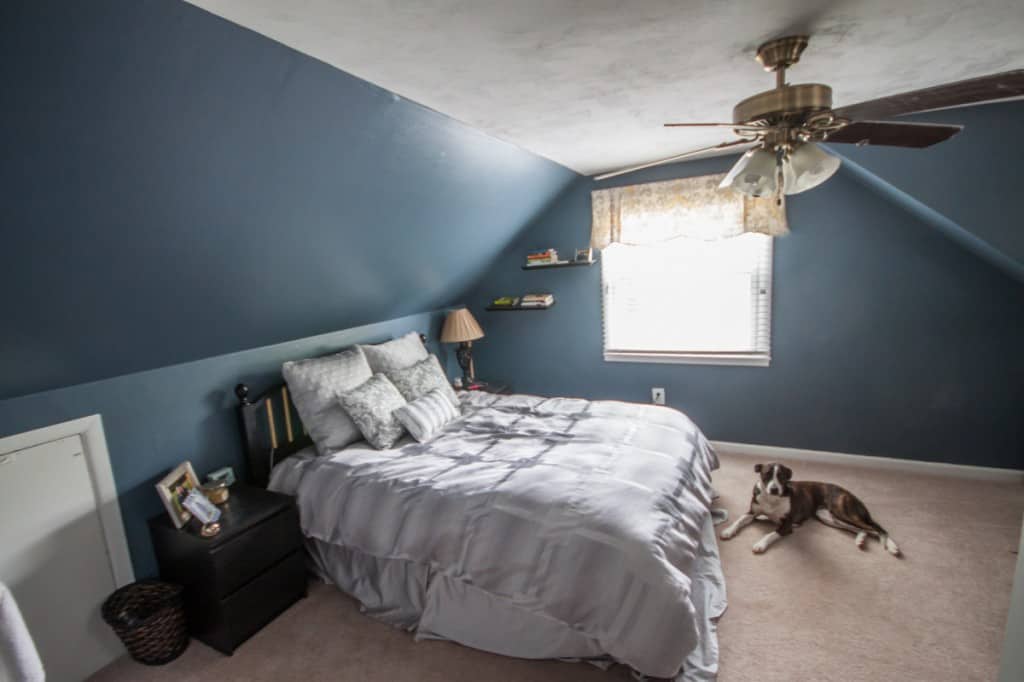 First, let me show you what it looked like before I arrived. Tyler had been living in the house for a couple of years before we got married, so it was a total man cave.
Check that out, for curtains he had football jerseys so you probably can't even call those curtains. So here is what we started with, no paint on the walls, a mismatch of furniture and that's about it. We didn't plan on the fact that we would be blogging when we started this project so the before pictures are not that great, thanks Mom for snapping a few to show the family.
Our first step in fixing up this room was to get some matching furniture. So we hit up Ikea because that's the place for young newlyweds on a budget, right?. Here is a shot before we painted when we had the new nightstands in the room.
You can see that this room is pretty small so we really needed to open it up and get rid of some of the bulkier pieces of furniture. The Ikea furniture has been great because it looks great and is a great space saver compared to what we had. Here is a picture of the big, bulky chest that we replaced.
Forgive our messiness but you see what we were living with, broken drawers and junk that needed to be cleaned up (and it was).
The first step was painting, we used Sherwin Williams Cashmere paint, Sheffield Gray. My dad was awesome and came in August and painted almost every room in our house in 3 1/2 days. He is a pro!
After painting we slowly finished switching out our furniture and we then redid our headboard which turned out so so good.  So check out some pictures of our newly redone master bedroom!
Here is a nice shot of the headboard in our bedroom, I'm kind of in love with it.
We are sticking with a black and white theme throughout for anything that goes on the wall. My sister made these canvases for us using some of our engagement pictures.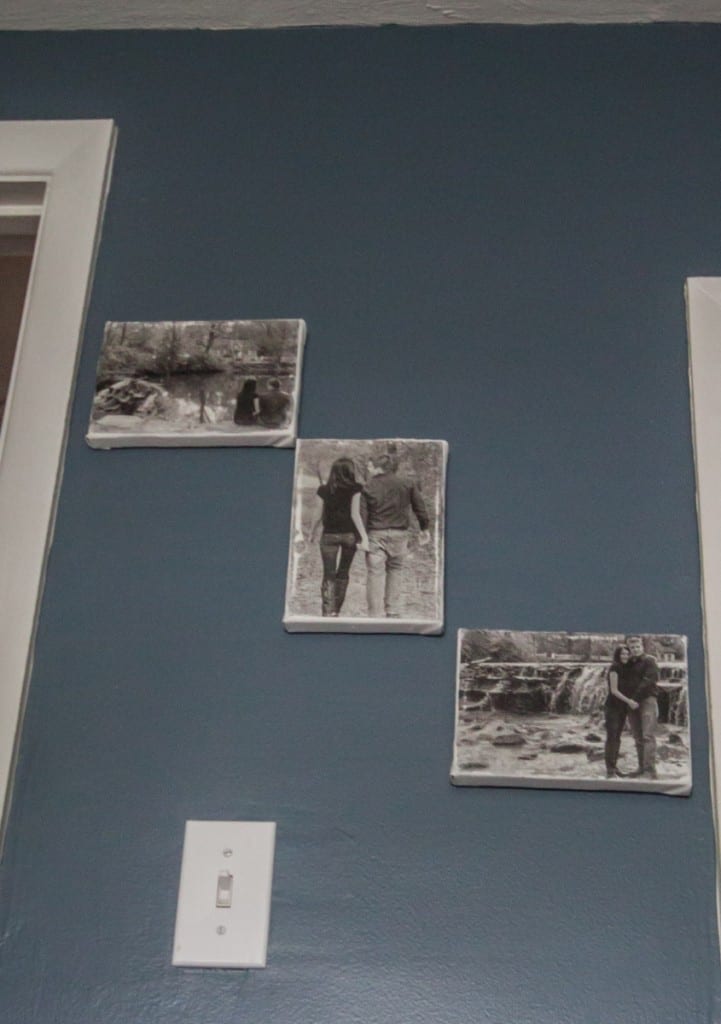 Here is a good shot of the left side of the room, looking from the doorway (Dolly wanted to be in all the pictures).
And here is the right side of the room, notice the adorable curtains my mom made for us! The new mirror also added a lot to the room, Tyler was not so sure until we got it in there.
Another angle which gives you a better view of the curtains and a shot of the cute wedding gift from our friends Matt and Katie.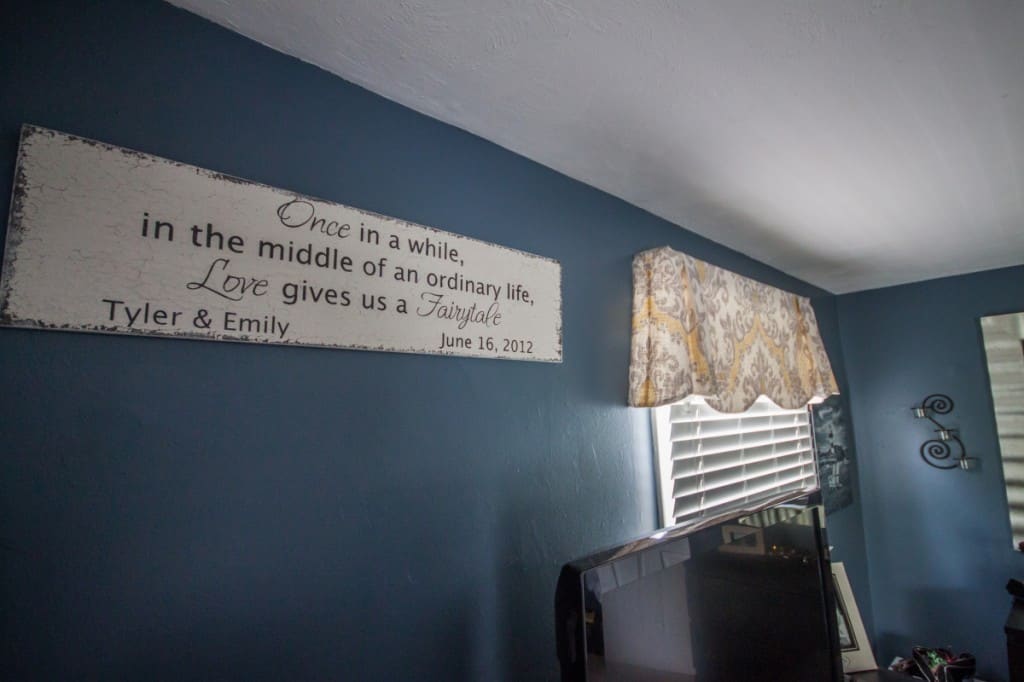 Another shot, this one is with the beautiful pillows. We had removed them before to show the headboard off.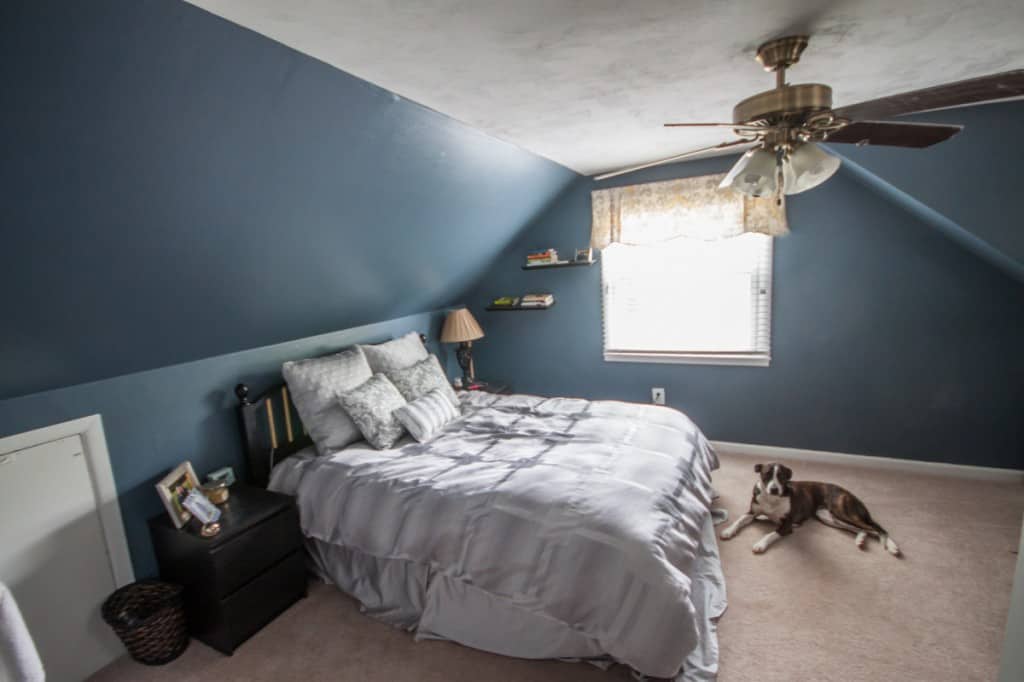 And the last shot, this dresser replaced the big bulky brown one so you can see what a difference that made.
And there is our Master Bedroom, we love it! Such a difference and it was a pretty easy project even if it did take awhile to finish.