Simple Chicken Enchiladas are an easy and family friendly dinner idea!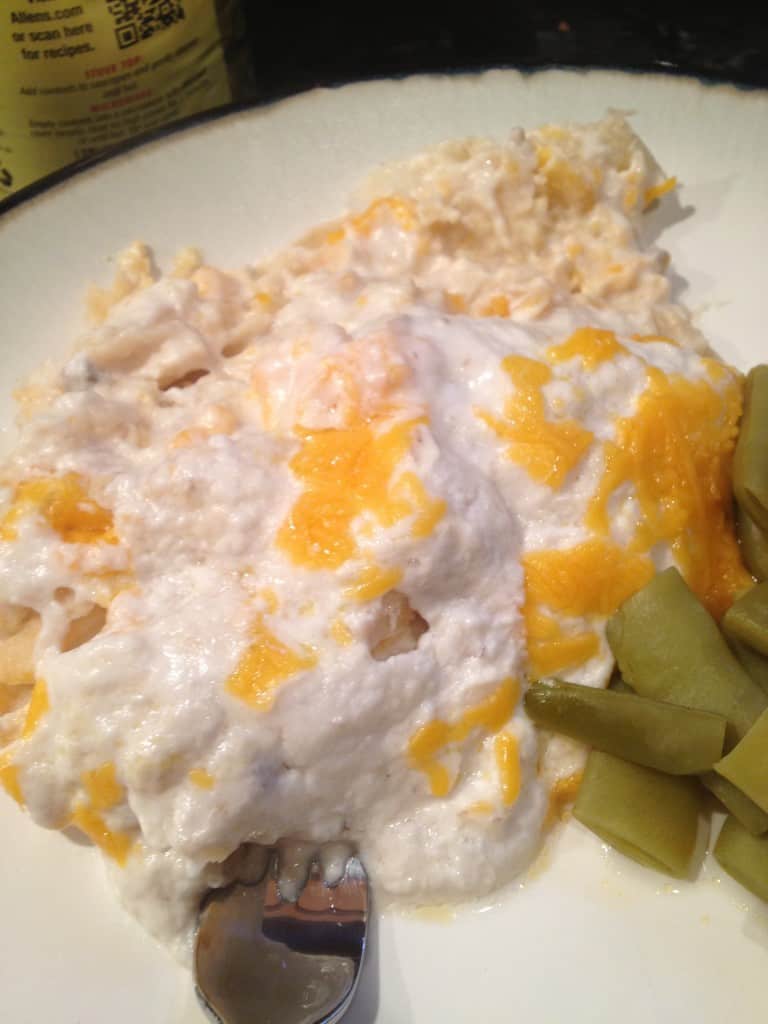 We don't eat a lot of Mexican food around our house but since it is Cinco de Mayo week I had to share this one recipe that we do enjoy. It is cheesy and creamy and so easy to make. I came home from work and whipped it up then we went on a walk while it was cooking. At one point I thought we were cutting it close so we sped up our pace until Tyler realized I had counted wrong, maybe I was just trying to make us walk faster 😉
Ingredients:
10 oz. package Corn Tortillas
2 6.5 oz cans of chicken (or cooked if you prefer)
1 onion, chopped
10 oz. package of grated cheddar cheese
1 can cream of mushroom soup
8 oz. sour cream
Directions:
1. In a small bowl mix chicken and 1/2 of cheddar cheese
2. In another bowl mix cream of mushroom soup and sour cream
3. Spread a small amount of the soup/sour cream mixture in the bottom of a casserole dish
4. Fill tortillas with chicken and cheese and place folded side down
5. Cover tortillas with the rest of the soup/sour cream mixture
6. Cover with remaining cheddar cheese
7. Bake at 350 for 30 minutes
This is a delicious recipe. Make sure that you get corn tortillas and not flour. I once got flour tortillas and the bottoms turned out very tough and chewy. That is why this time I spread a small amount of the soup/sour cream mixture in the bottom of the dish and placed the filled tortillas folded side down and they turned out perfect!
I hope you all enjoy this delicious and creamy chicken enchilada dish, we really enjoy it. And a bonus, it is so simple to make. We had it with green beans and applesauce (because I don't believe a meal is complete without applesauce).