This week I am pulling out my old notebook that I kept tons of notes in while wedding planning. I also loved using The Knot but I am a person who likes to have check lists on paper so I can cross stuff off and keep notes with me of everything I've done. I wanted to start with what I think should be the first five things for wedding planning because after you get engaged I know you're left thinking now what? So today's post is You're Engaged! Now what?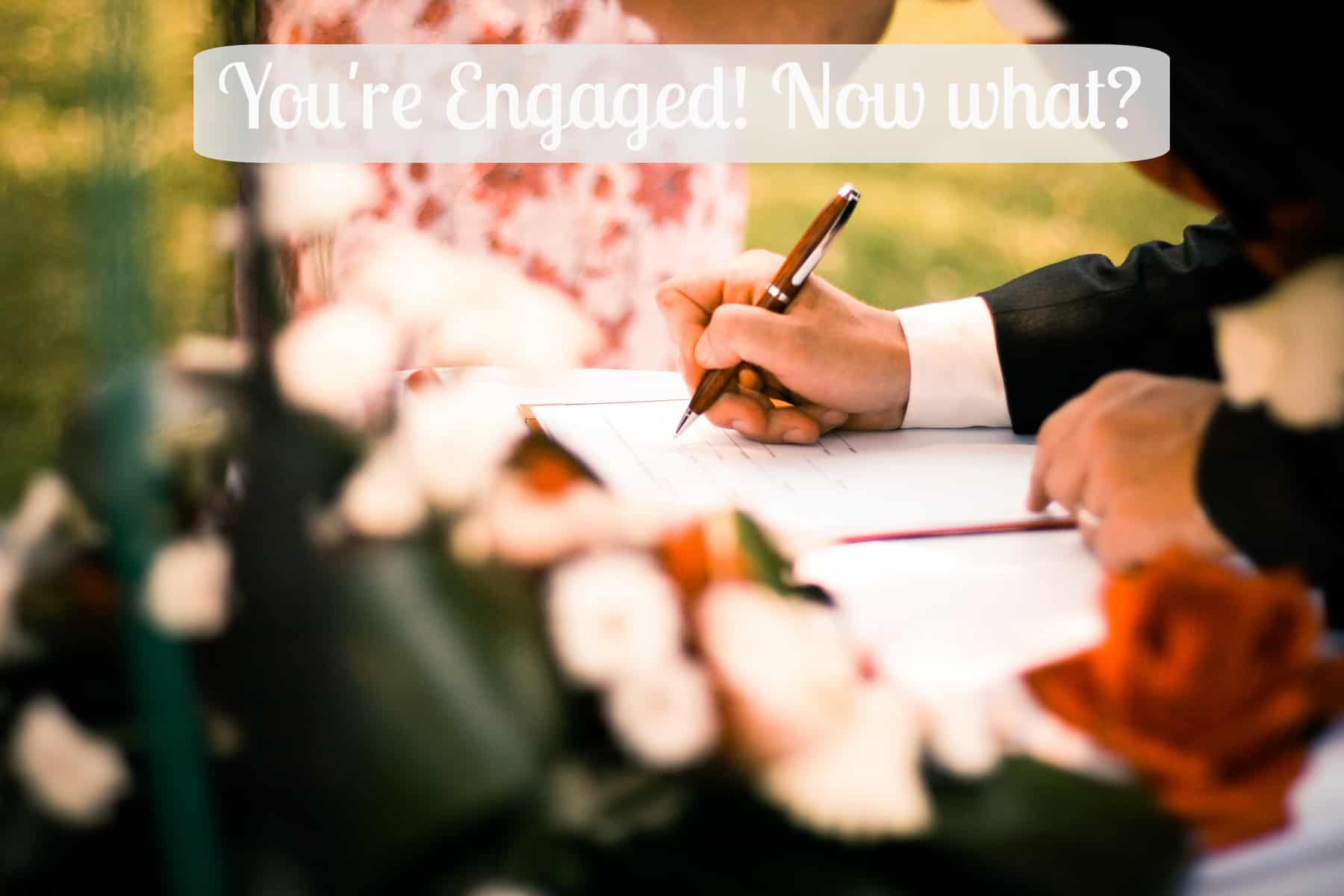 Photo Source: Picjumbo 
1. Set a budget, you really can't do much until you know what you can spend. If you've never planned a wedding then it's hard to know how much everything costs so ask family or friends who would be willing to share that info with you or google it but keep in mind they say a wedding these days costs $20,000 and I know of three that have come out at much less than that and they were gorgeous.
2. Once you have set a budget you need to decide what is the most important to you. Is it your photos? Is it your venue? Maybe you want delicious food or an unforgettable cake? Or maybe you are all about a designer dress. If you are working on a strict budget then you really have to decide where you want your money to go. For me a good photographer was really important. I love love pictures so I knew I wanted great wedding pictures.
3. Make a guest list and find a venue. You may have an exact date in mind, if so you might need to be flexible on your venue. But if you have an idea of a month or two you want your wedding in then start checking on venues and seeing when they are available and if they fit into your budget. Try not to be looking outside your budget because that will only depress you. Make sure you have a guest list and the rule of thumb is to expect 2/3 of your guest list to come to the wedding. So you can keep that number in mind when you are checking venues with restrictions for how many people.
4. Find your major vendors, caterer, photographer, cake, flowers, officiant, ceremony musicians and a DJ. These are the big vendors that you need to secure early on especially if your wedding is in a popular month. Once you have your venue and your date set then it's time to secure all the other big vendors because the good ones book up fast! Be sure to read reviews and get recommendations if you know anyone who's gotten married in the same city as you!
5. Breathe and relax, it is important to relax and enjoy this time of wedding planning. It is so much fun but in the first couple of weeks it can be really overwhelming and exciting. Everyone has their opinions on where your wedding should be and how you should do it. Ultimately you need to go with what you and your fiance want and what will work with your budget and most importantly your dream for your wedding. Because it is just that, YOUR wedding 🙂
I hope this is helpful to you! What other tips do you have for wedding planning? I'm learning more and more each wedding that I get to help with and I'm really enjoying it.
Happy Thursday!
Throwback Thursday Picture- Tyler and I as a newly engaged couple 🙂