The other day as I was perusing Pintrest and other blogs I came across a couple recipes for popsicles. But not just plain old popsicles, new spins on this refreshing summer treat. We decided to make Strawberry Banana Smoothie Popsicles. Because strawberry banana smoothies are my absolute favorite I decided to make that version of these delicious sounding popsicles. So on Saturday we ran to the store and picked up the ingredients.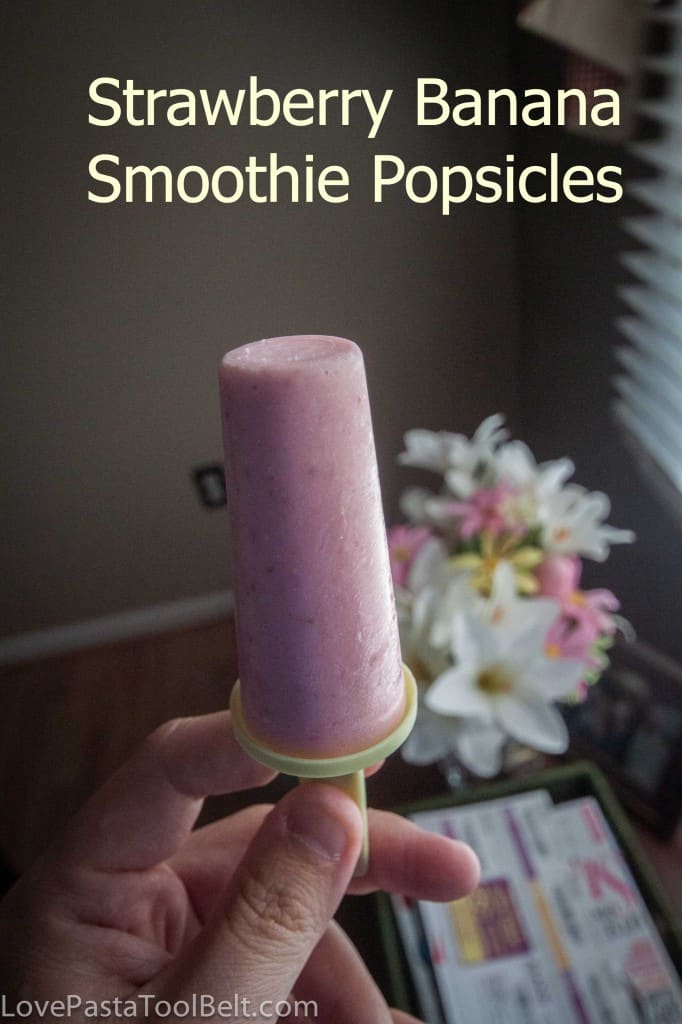 Ingredients:
-10 Strawberries
-1 Banana
-2 cups of vanilla yogurt
-1/4 cup of milk
Directions:
-Cut up strawberries and bananas


-Measure out your ingredients and place all in the blender
-Blend everything together, ours was a lot thinner than a smoothie would be but this was ok since we were going to freeze it


-Pour into popsicle molds

-Place them in the freezer and freeze until frozen. Ours took about 4-6 hours to be ready
-Enjoy on a hot summer day!
These are so delicious and great for a hot summer day. If you love smoothies then you are going to love these popsicles!
P.S. Those are Tyler's hands holding the popsicles not mine! He is my wonderful photographer 🙂
Adapted from: Strawberry Smoothie Pops by Grow Creative