Make the right choice when you chose your Wedding Cake with this inspiration!
One thing most of us think about when we go to a wedding is, man I hope the cake is good! We recently had our one year anniversary and ate pieces of the top of our cake. I ate more of my cake after it was a year old (frozen) than at our reception. But your guests are going to be excited for a delicious cake. So what do you look for when picking a cake baker? So here are some wedding cake ideas for you.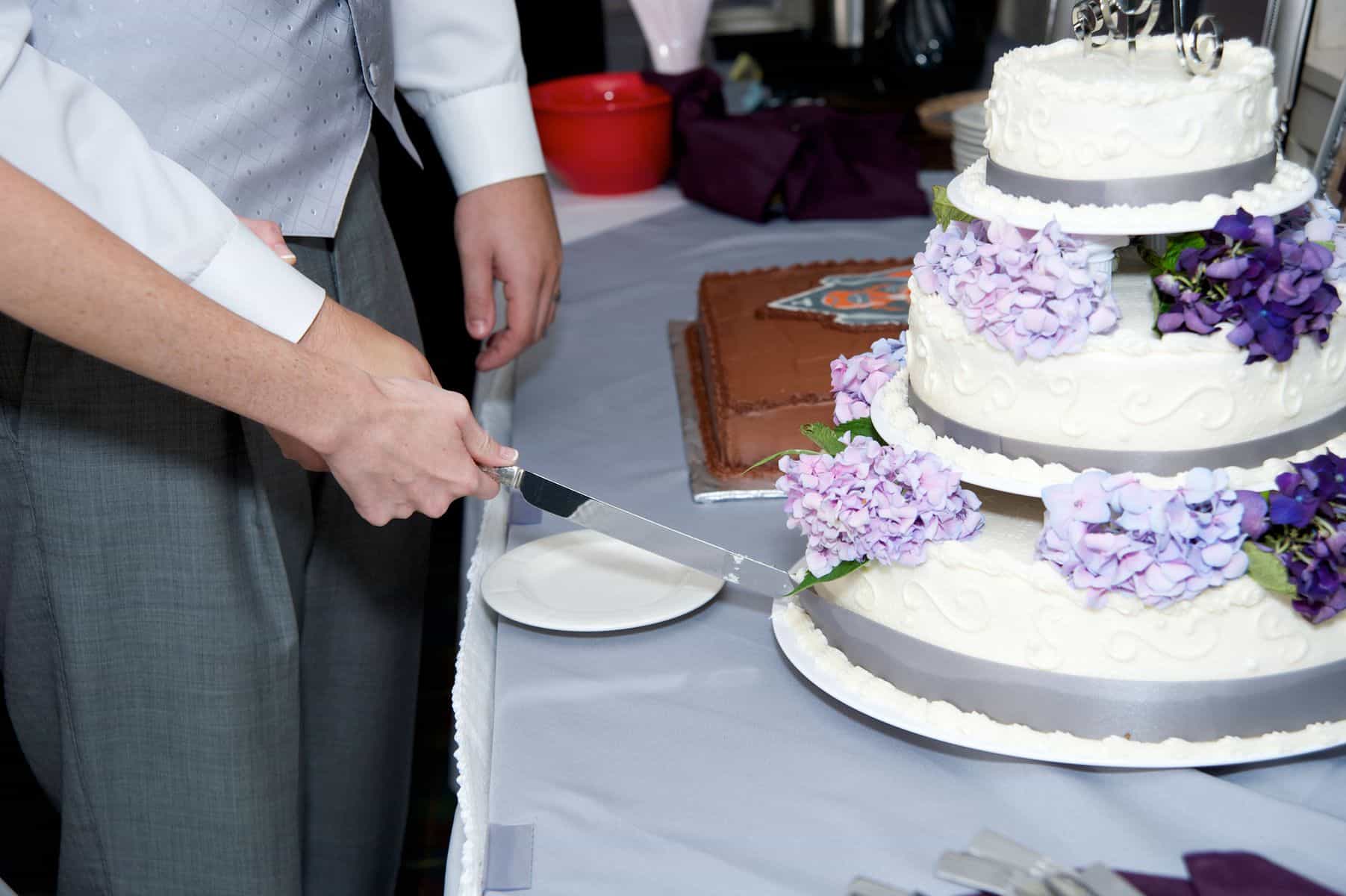 It's pretty simple taste and price, right? And reputation. You want to make sure your cake person is going to show up with what you ordered. I did a lot of looking online for cake design ideas and then drew up what I wanted my cake to look like. I really had a clear idea of what I wanted because otherwise I would not have been able to draw it. Cake times are a changing now a days and there are many different options.
I chose the traditional wedding cake. It was 3 tiered so each tier was a different flavor. It was delicious! I wanted gray ribbon and purple flowers because my colors were gray and purple.
My best friend had a small cake for them to cut into and then cupcakes at her wedding. Cupcakes are a great way to mix it up from the traditional wedding cake and to have a lot of different flavors for everyone to try.
Another option for saving money is to have a smaller cake for the bride and groom to cut into and then sheet cake to be served to all of the guests. It's the exact same cake just in sheet form so it is less expensive.
We got a grooms cake for Tyler to represent his love for Tennessee, that was kind of a must. He needed a little orange at the wedding.
It is amazing what these cake folks can do, I am highly impressed by all of the cakes. Yum, now I want cake. Luckily I am going to a family wedding next week so I sure hope the cake is good, no pressure guys!
Photos from my wedding by Jessica at Images by Daniel Michael