One of my favorite blogs which I love reading had the cutest project they shared awhile back. Young House Love had taken the cutest calendar and turned it into artwork for their hallway. I debated back and forth about buying it when they posted the link for the calendar. By the time I had said ok I'm going for it, it was sold out. I was pretty bummed but was determined to find a cute calendar to do this project. A couple sunday's later I was in our church's bookstore and they had the cutest calendar with inspiration sayings and the colors were perfect for our guest room. I bought it and made my DIY Calendar Artwork.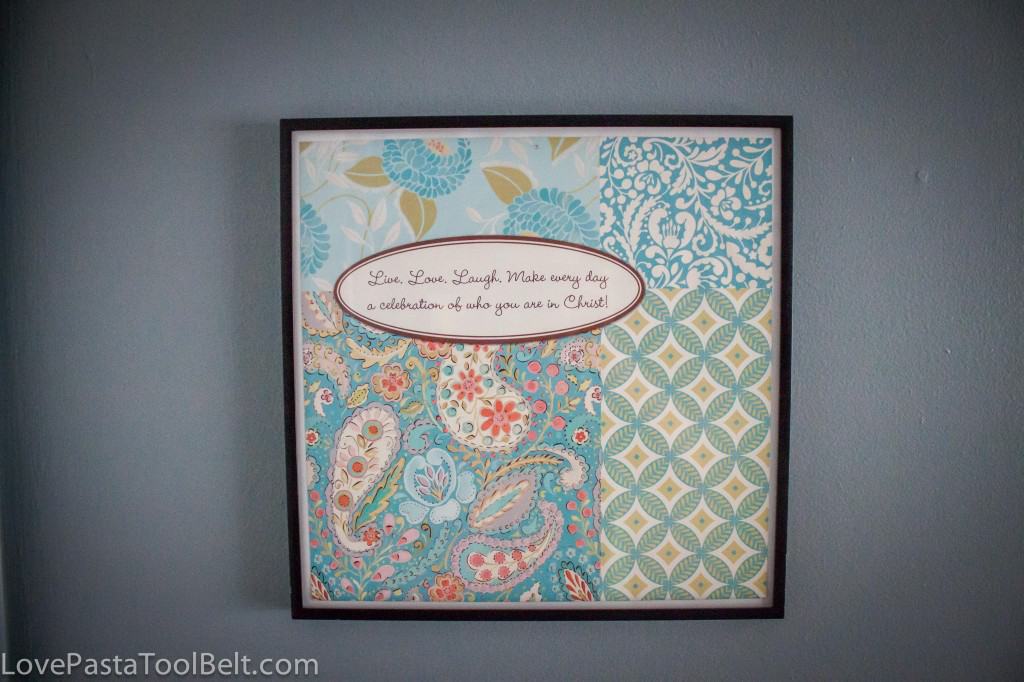 So I purchased the calendar (which ended up being half price, cue happy dance) and brought it home. I wasn't sure where I was going to find frames to put the 12×12 calendar sheets in so I did my research and settled on Ikea. I found 12×12 record frames to use. We took a Saturday trip to Ikea where I had to get permission to purchase the display frames because I wasn't going home empty handed! We also came out with a new dresser, so it wasn't the cheap trip we had anticipated.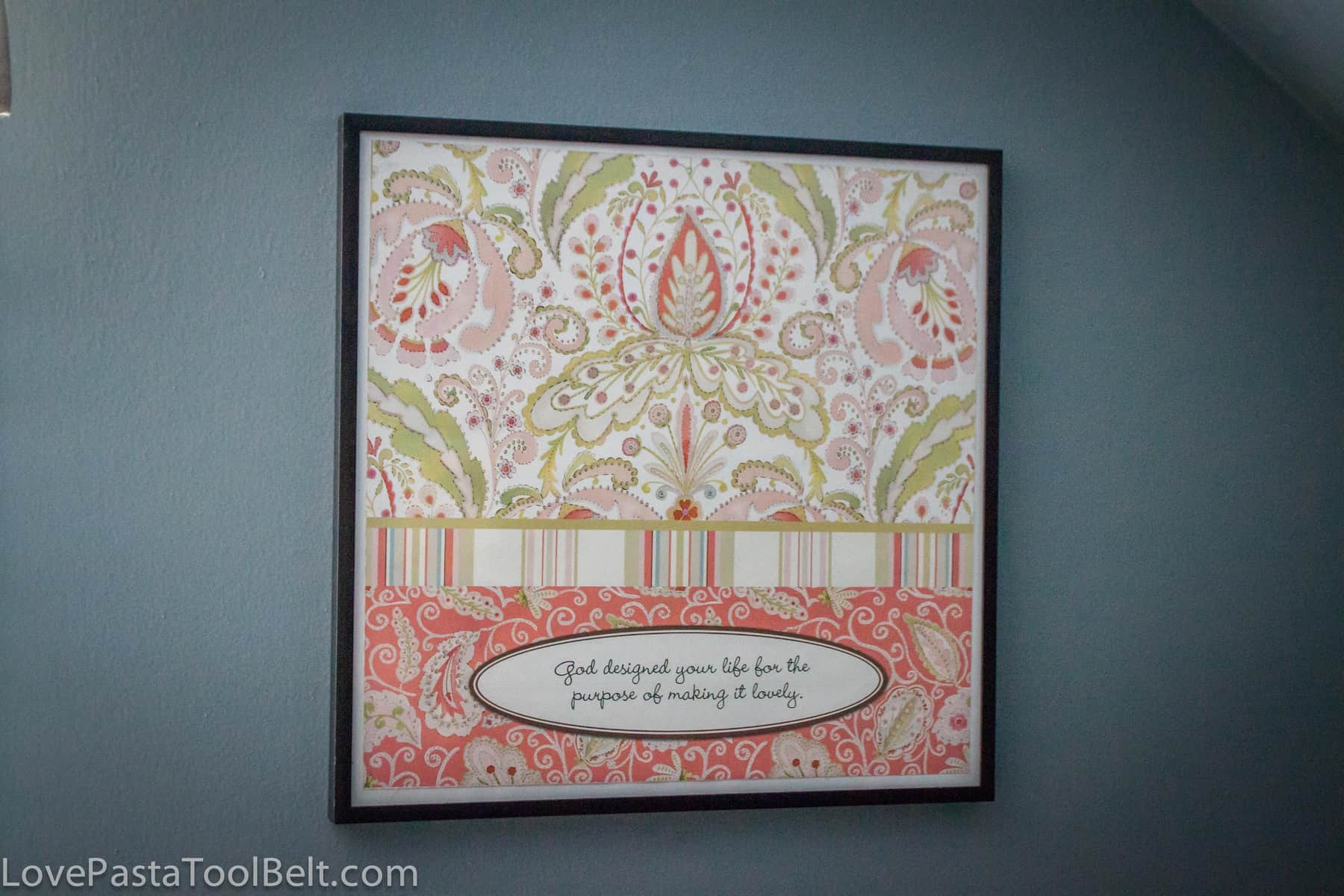 I picked out four of the pictures that I liked and cut them out. After that I used glue to stick them to the backs of the pages that came in the frame. That way when I put them in the frames they didn't slide around because they were just a little smaller than the frames. I then placed all of them into their frames with Tyler's assistance and they then sat on the guest room bed for a couple months. But as you saw with my Guestroom Makeover Reveal we finished the room and finally got them hung up! So I am able to bring this easy, inexpensive project to you. it is such a great way to get artwork for your home.
I now plan to pay attention in January and February when the calendar stores put everything on sale. I once got quite the stock of calendars for $1 but they were from all my favorite TV shows and wouldn't make good artwork. Have any of you ever done a project like this?
Psst.. You can now follow Love, Pasta and a Tool Belt on Bloglovin