The taste and flavor of these pork chops will make them a regular at your house. These were so delicious and so easy! On the weekends we generally try out new grilling recipes so the other weekend I decided to try out pork chops. And they did not disappoint! Anyone who knows me knows that I LOVE honey. I eat so much honey its ridiculous. My grandparents brought me a 5 lb. Sue Bee Honey the beginning of July and it's over halfway gone. So when I saw a recipe for Honey Garlic Pork Chops I knew I had to try it out.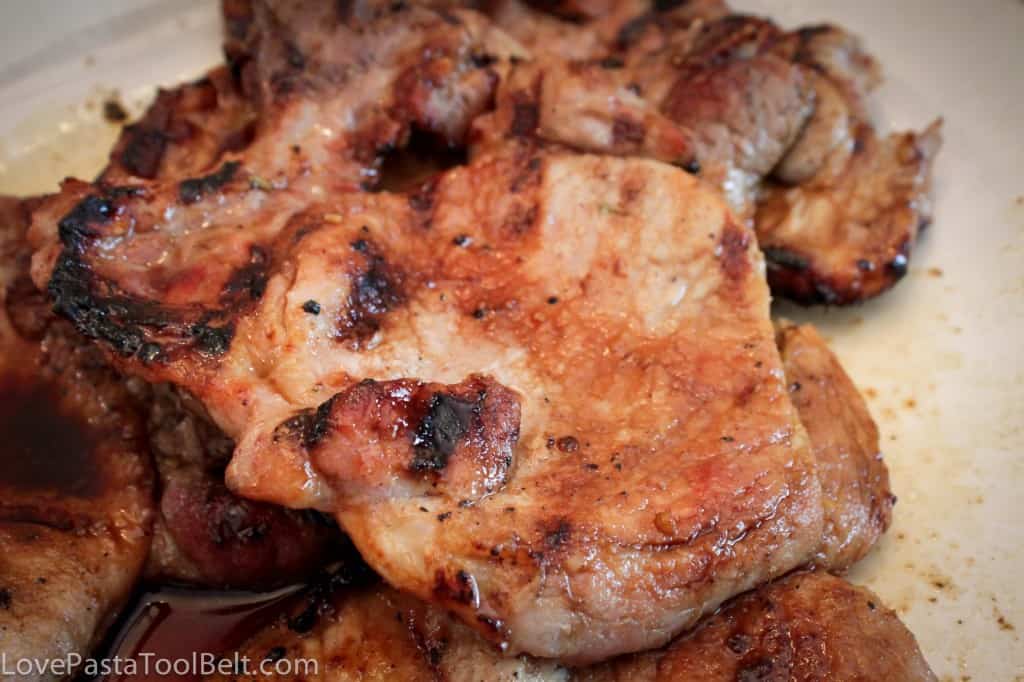 Ingredients:
-1/4 cup + 1/8 cup of Honey
-3 TBSP low sodium soy sauce
-6 cloves garlic, minced
-6 pork loin chops, boneless
Directions:
1. Mix together honey, soy sauce and minced garlic cloves in a shallow dish
2. Coat pork chops in the mixture and save the rest of mixture for basting
3. Heat grill to medium-high and place chops on grill
4. Close lid and cook, basting 2 times while cooking
5. Serve and enjoy!
See how easy? These were so delicious and filled the house with a delicious aroma when we brought them inside.
Adapted from: Spark Recipes