Choosing a DJ makes a big impact on your reception so here are some Tips for Choosing the DJ!
When I thought wedding reception I thought fun! I wanted people to be dancing and enjoying themselves. My sister was married the year before me and her wedding was a blast so I wanted mine to be fun as well. When you get my family together it's not hard to have a good time and to get them dancing, if there is good music. So for me that made choosing the DJ and music a very important thing for my wedding reception.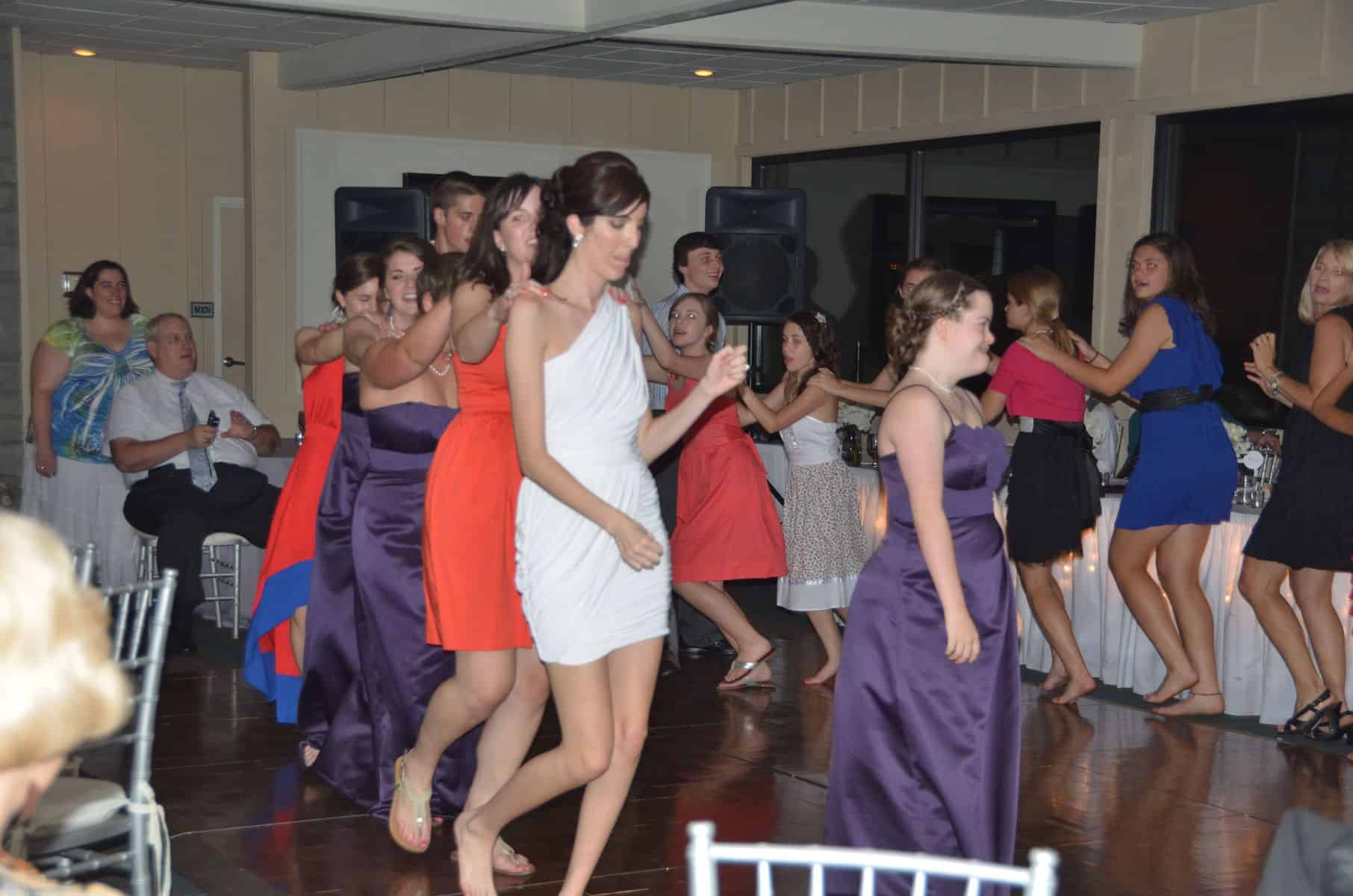 This was also one of my harder tasks because my sister and her husband had a friend do it so I didn't have someone to use like I did with the rest of my vendors. I got recommendations from our venue but they were either already booked or too expensive. But that is a great way to get ideas of who to use, through your venue. They will have resources for many different venues because most likely they do a lot of weddings there. Now I'm not going to say to fully trust everything your venue recommends, do your research. Against our better judgement we listened to them insist that despite the awful reviews we should use a certain person for the tablecloths, etc. And then I ended up with lavender tablecloths instead of gray. Not the end of the world but I was not too pleased. Anyways back to the subject at hand, do your research and read reviews.
Talk with prospective DJ's ahead of time. Get a feel for them and if you think you will be able to work with them. Remember that they run your reception. So if you don't want it to feel a certain way then you need to make sure your DJ is in tune with that. I feel like at a lot of DJ led receptions it feels very rushed and I didn't want my reception to feel that way.
See what tools they have for you to plan your reception. My DJ had an online tool where I could input songs I liked, disliked or just had to have. I wish I had been a little more firm with what I wanted. He said there was a way to do things and I said ok. But looking back I do wish I had said here is a list of songs, please play these. Mainly because I'm a little bit of a control freak and wanted certain songs at my reception. Now you may not care and that makes it easier for you. But don't feel like you have to stick to a "way to do it" because you know who will be at your reception and who will be the ones dancing.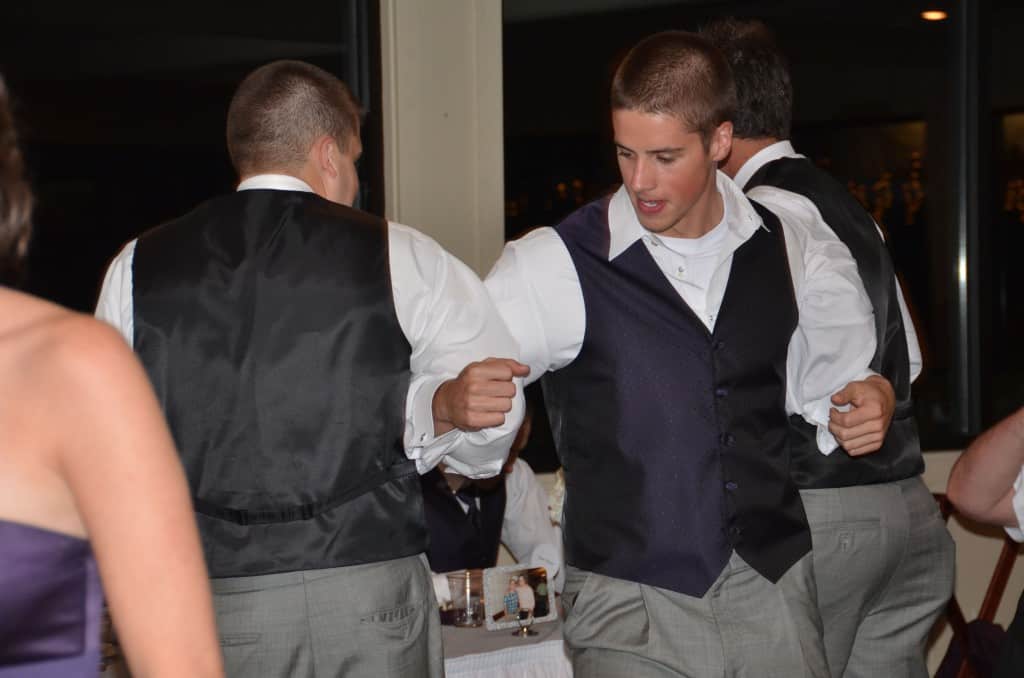 Make sure you get a DJ with good reviews, one that you get along well with and who will provide you with good ideas and tools for planning your big day. And remember if you don't like a song he is playing well you are the bride so go up there and ask him to change it. You're paying him so you should be pleased with what you get!
Did you have a good or bad DJ experience at your wedding? Any tips for people choosing a DJ? Or any questions if that's where you are at in wedding planning?
Ok now I want to have my wedding reception all over again, it was so much fun!