So I apologize if things have been a little slow around the blog. I am slowly getting into a routine which in about a month will be completely upset again when we move into our new house. We have a contract on a house here in Tennessee and should close at the end of the month if everything goes according to schedule.
Everything has been working out pretty great so far and it can only be attributed to God. We couldn't make all this happen. Our Virginia house was under contract in under 24 hours. Have you ever heard of that? We were in shock! We had just come out of a meeting with our realtor here in TN and I checked my phone and had all these messages from our VA agent. I checked my phone and found out we had a full price offer on our VA home, wow! We were shocked and so thankful!
With that we were able to hit the ground running with the house hunting. That's another post for another time. We started looking on a Tuesday and by Sunday we had found the house. It's great and leaves us some money to make it our own. It's 5 minutes from my sister, do you hear me squealing with excitement? It checks so many of our boxes and is in a great neighborhood. I can't wait for everything to be official so we can share it all with you. There are just a few more hoops to jump through with the sale of our VA home then it should be official at the end of the month.
We have been living with my sister and her husband which is going good. At least I think so, I hope they do too? Right Nat? It took about 2 days for Dolly to warm up to Rubi and now they are best friends. They play fight all the time and are too cute together. That is a big answered prayer because we weren't sure how that would go but it's great.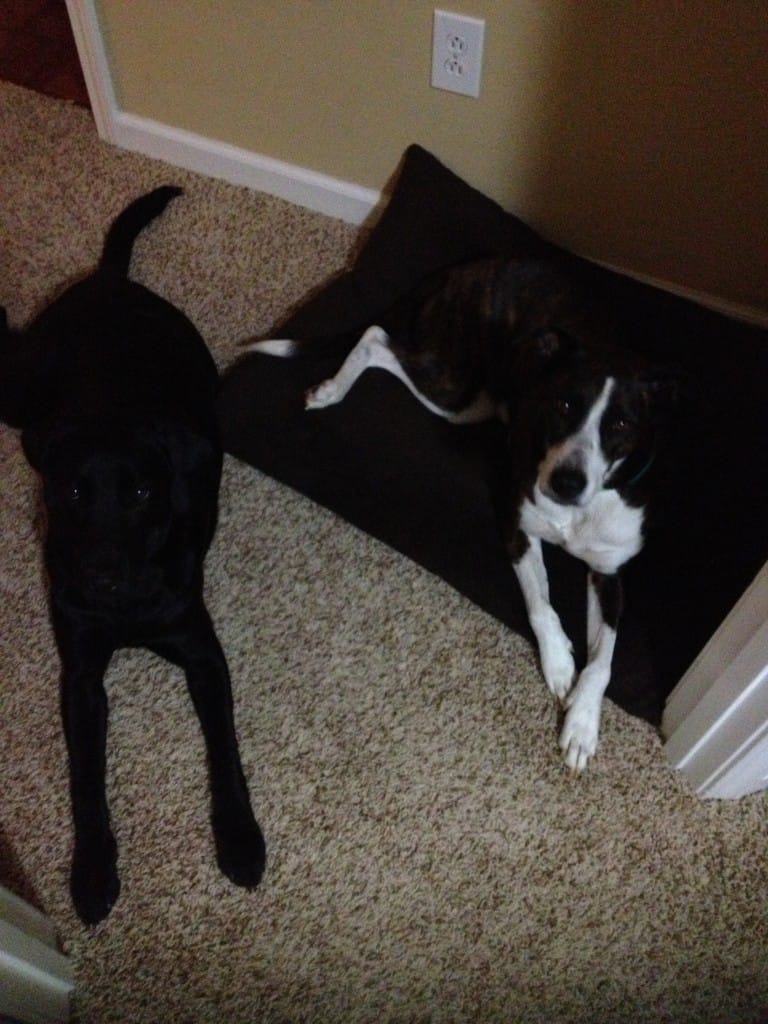 So that's the update here. We can't wait for everything to be official with the house so we can start sharing all the changes we will be making with it.
Rubi always wants to play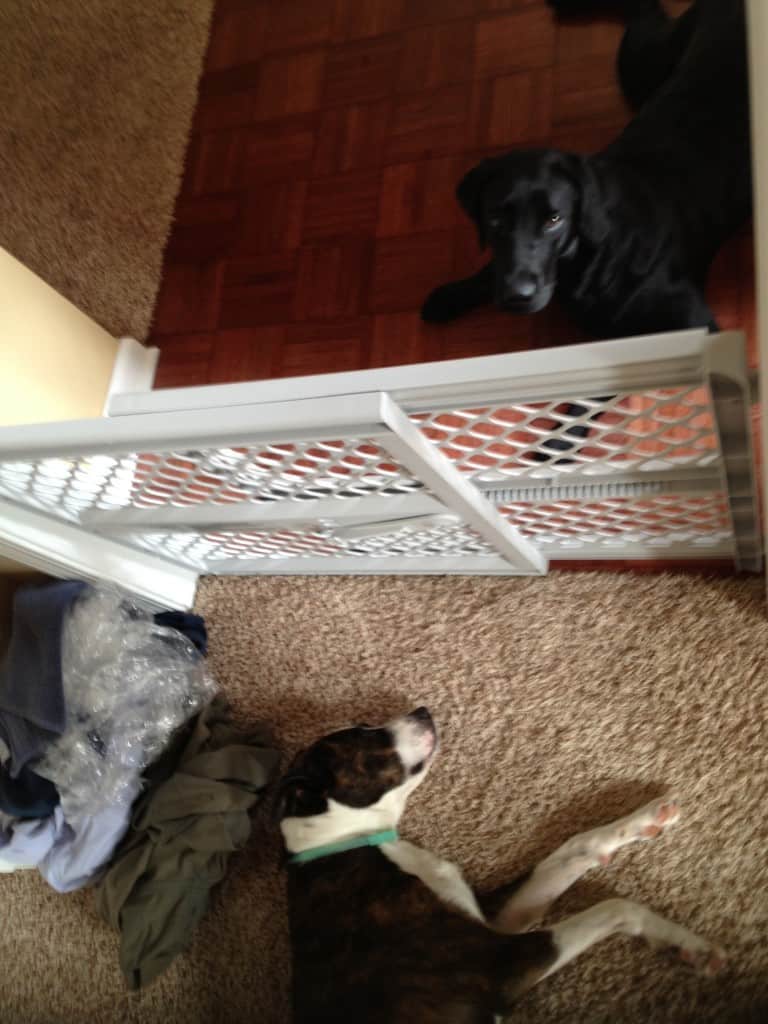 Rubi has taught Dolly how to play with toys and chew things up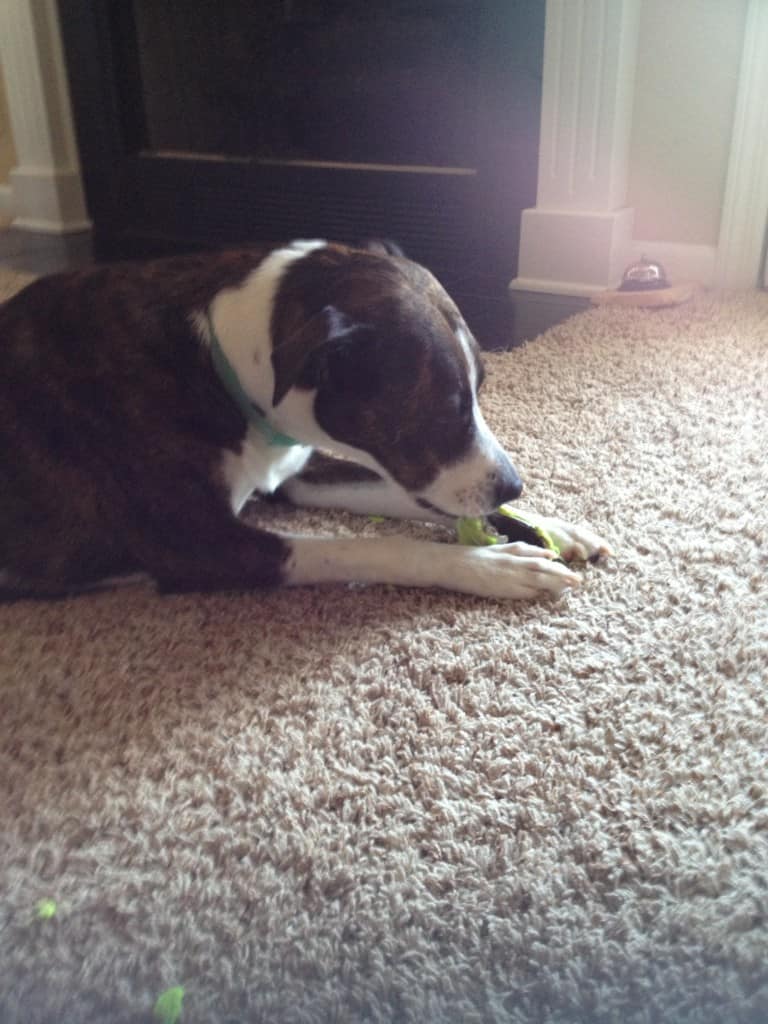 Oops, no room for Tyler