So in addition to co-hosting Take-A-Look Tuesday I also get to pick and feature some of my favorite things that you guys linked up. Thank you to everyone for linking up, there were so many great posts and it was so hard to choose!
Make sure you follow Love, Pasta and a Tool Belt to stay tuned for new recipes, crafts, and home decor and improvement projects. We move into our new house in about a month and I can't wait to share all of the things we are doing there with you! Follow us however you prefer and let us know and we will follow you back!
Facebook – Twitter – Pinterest – Bloglovin
Now on to the features! 
15 Minute Lava Cake
Scattered Thoughts of a Crafty Mom
Does this not look absolutely delicious and so easy? I can't wait to try it out! I am a sucker for a chocolate cake and this looks absolutely divine. I'm really tempted to go to the store right now to get stuff to make this.
How to Organize Ads and Buttons
Diana Rambles
I am always looking for good tutorials on how to make my blog better. Diana shares a great one here that I plan to implement soon!
DIY: Knife Drawer Block
Laura's Crafty Life
How genius is this? Such a great idea for organizing those knives that don't fit in your knife block. I'm always afraid I'm going to reach in one day and cut my hand trying to get a loose knife. I love this idea.
Oatmeal Snickerdoodles
Ashley's Dandelion Wishes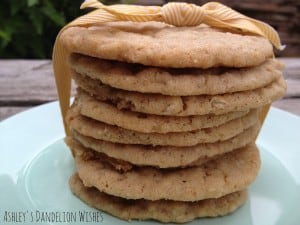 I love snickerdoodles and I love oatmeal cookies. I had never thought of combining the two. I'm pretty excited to give these a try and add to my list of yummy cookies!
Refinished Kitchen Chairs
Creative Raisins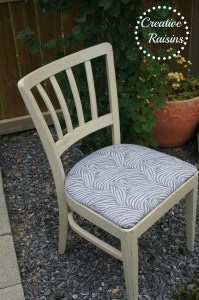 I am always so impressed when someone finds a great find and remakes it into something beautiful. I hope to be able to do the same for my new house. I love these kitchen chairs!
Deco Mesh Wreath
Young and Crafty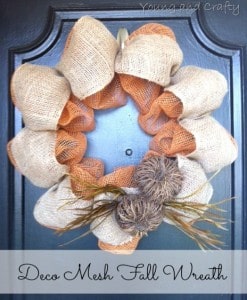 I just love this wreath. I have some extra burlap laying around and I can't wait to use it and try this out. I love to make wreaths!
Easy DIY Mason Jar Vase
The Chirping Moms
What a cute idea to make a vase! Switching up a mason jar by spray painting it and adding a little rick rack can make a whole new vase. Loving this!
Healthy Zucchini Bread
The Experimental Home
I love all things zucchini and I have not gotten to try zucchini bread yet. I love that this is a healthier version and I can't wait to try it out!