I have been wanting to try out one of these burlap bubble wreaths like this one from Love of Family & Home for a while now. I had some burlap I bought and had sitting around for awhile so I decided to put it to good use. I wanted to create a wreath that was for thanksgiving and I just love how my Thanksgiving Burlap Wreath turned out!
Supplies:
-18 inch wire wreath
-Two 20 foot rolls of burlap
-Floral wire
-Decorative additions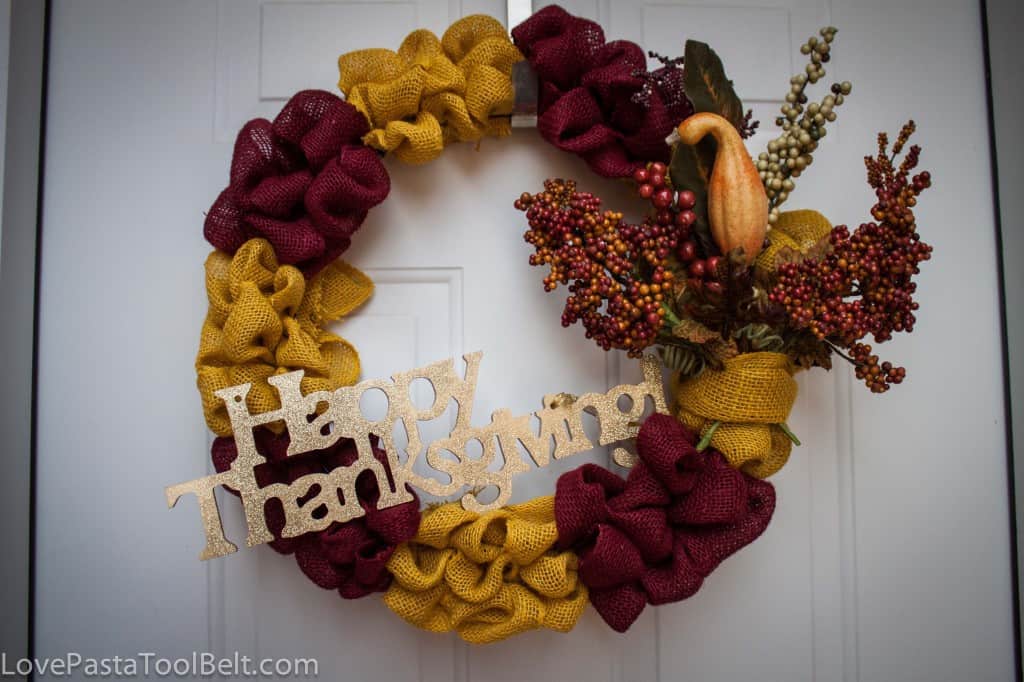 Instructions:
1. Start by folding the end of the burlap together, slide the floral wire through the burlap and twist onto the wire wreath
2. Began by pulling through pieces of the burlap through the back of the wire wreath. I went top to bottom then bottom to top with the three openings. You will pull them as far forward as you want the wreath to be fluffy. This was a little tricky but I basically just had to play around with it until I got it right.
3. For this wreath I alternated colors for each section so when I got to the end of a section I folded up the end and attached it with the floral wire.
4. The wreath had 9 openings so I did the last two in the yellow color and then attached my decorative additions with floral wire. To secure them I tied burlap around the bottom.
5. For the finishing touch I added the Happy Thanksgiving sign.
The wreath can also be used as just a fall wreath if you don't want to add the Happy Thanksgiving sign.
Do you have Thanksgiving decorations different from your fall decorations? Since we are getting in our house about a month from Thanksgiving I decided I wanted a wreath more geared towards Thanksgiving. I love how it turned out!