It's getting chilly here! So I picked the coldest forecasted day last week to try out this Crock Pot Cheesy Potato Soup. I was a little worried at how it would turn out but I was beyond pleased with it. It was delicious. I made homemade bread to go with it and it was perfect, I ate way too much. I love meals where you can prepare them in the morning and have them ready to go at dinner time. It made plenty for me, Tyler and my sister and a second meal for myself the next night.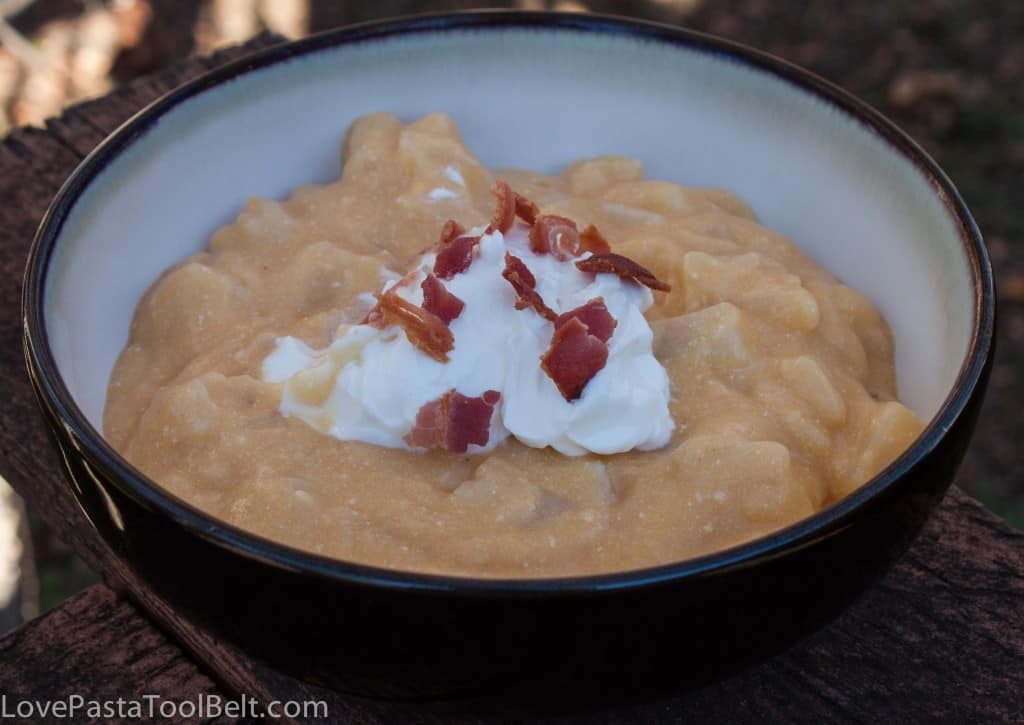 Crock Pot Cheesy Potato Soup
Ingredients
4 potatoes, peeled and diced
1 onion, chopped
2 cans cheddar soup
1 stick margarine
3 cups milk
1 1/2 cups cheddar cheese
1 cup sour cream
Instructions
Peel and dice potatoes and place into the crock pot
Chop onion and place on top of potatoes
Add soups and milk and mix throughly
Cut margarine up and place on top of soup mixture and mix together
Cook on low for 6 hours
After cooking, add in cheddar cheese and sour cream and cook for 20 minutes more
Serve warm topped with sour cream and bacon bits if desired
https://lovepastatoolbelt.com/2013/11/crock-pot-cheesy-potato-soup/
This was so good! I can't wait to make it again and was so pleased with how it came out. It is the perfect meal for these chilly fall evenings. What is your favorite soup? Share the recipe if you have a good one!