Does your family love hot chocolate? I have a great recipe for you for hot chocolate mix. It's easy and now you can skip the boxes of packets and always have hot chocolate mix on hand.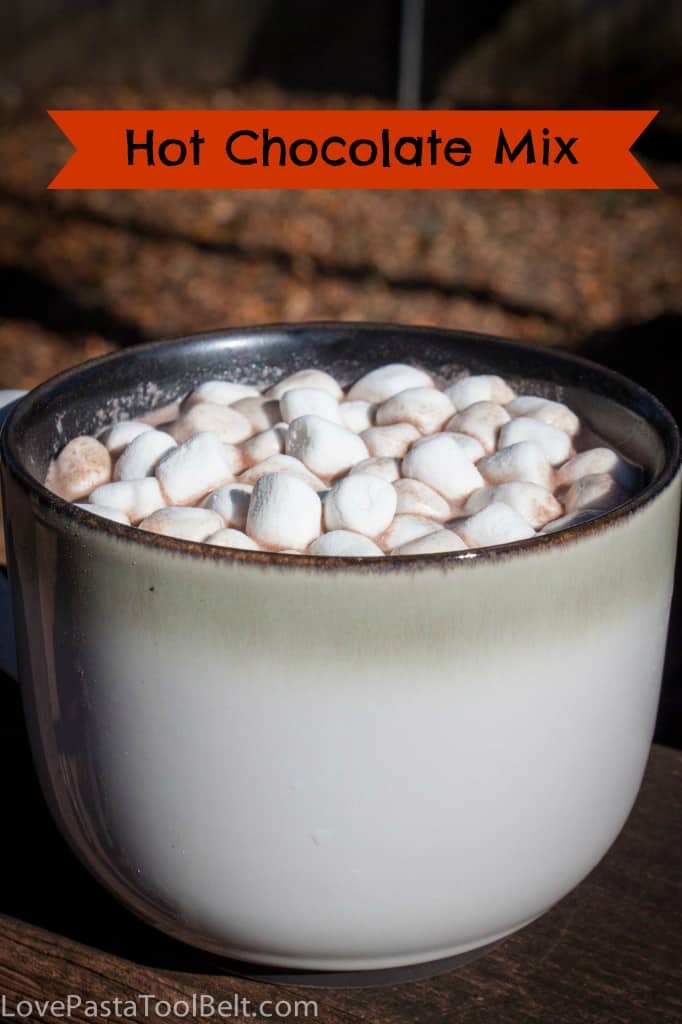 Hot chocolate was always a favorite in my family growing up. Cold mornings were made warm by a cup of hot chocolate and some toast, my siblings dipped their toast into the hot chocolate. My mom always had hot chocolate for us because she made this wonderful mix and it makes plenty!
Ingredients:
-One 1 lb. box of Powdered Sugar
-One 1 lb. Box of Nestle Quick
-8 Qt. Box of Instant Powdered Milk
-11 oz. Jar of Powdered Creamer
Directions:
1. Dump all of your ingredients into an air tight container
2. Put on the top and shake it up
3. Mix 1/3 cup of mix with 1 cup of boiling water
4. Top with marshmallows if desired and serve and enjoy
I love how incredibly simple this recipe is and it makes a yummy cup of hot chocolate. What is your favorite warm drink on a chilly day? Leave a link so I can check it out!