Today I have a great craft to share with you. I am quite often inspired by things I see on Pinterest. I love trying out new crafts. I was scrolling through one day and saw a lot of crafts using mason jars. I started creating in my mind and couldn't wait to get to work on these Mason Jar Christmas Candles.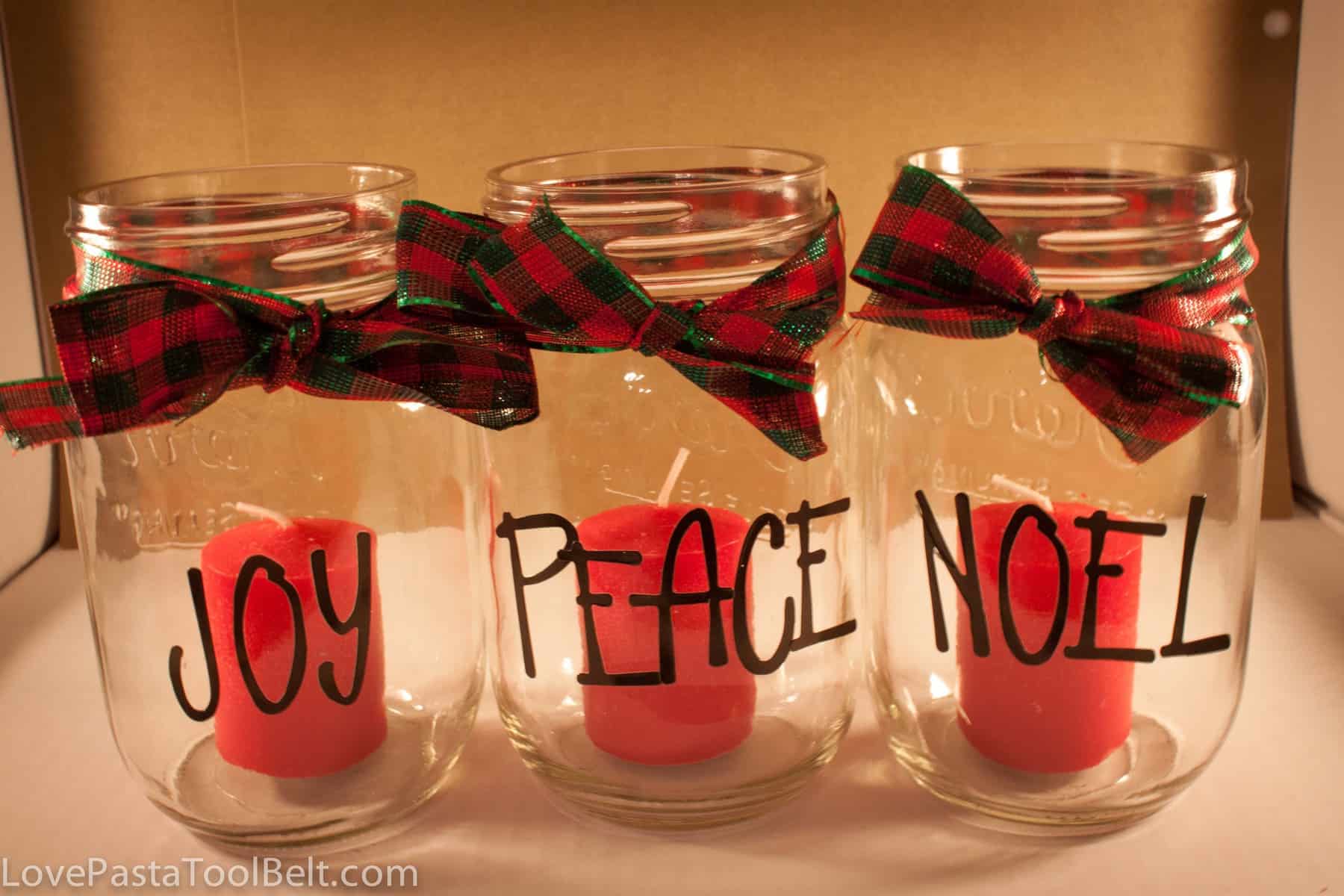 Supplies:
– 3 Mason Jars
– Scrapbook letter stickers
– Christmas ribbon
– 3 small candles to fit in the mason jars
Directions:
1. The first step was to put the letters on to the mason jars. I decided to put Joy, Peace, Noel on my three but you could change it to whatever christmas phrases you wanted.
2. Next was to tie the ribbons around the tops of the jars. I was pleasantly surprised with how my bows turned out, bow tying is not normally my speciality.
3. Put the candles into the mason jars and viola you have a beautiful christmas decoration.
I love these Mason Jar Christmas Candles because they were so simple to make but look so cute. The supplies are inexpensive and you might even have some of them lying around your house just waiting to be turned into a cute Christmas craft. What is your favorite Christmas craft you have created? I would love to see them!