Wreaths are my favorite thing to make to start off a season. I have been very excited about making this DIY Santa Wreath since I saw it on Pinterest awhile back. The one I saw was for sale on Etsy and I said I can make one of these myself so I did and I was thrilled with the result.
Supplies:
– 18 inch foam wreath
– 2 packs of red garland
– Black ribbon
– Silver scrapbook paper
– Hot glue
– Stapler
Directions:
1. Start by wrapping the garland around the foam wreath, I was able to tuck the garland into the back and did not have to use glue to make it stay which was great. Wrap the garland around the entire wreath.
2. Wrap the black ribbon around the center of the wreath to create a belt, secure ribbon in back with staples. Place it tight enough so it holds itself onto the wreath.
3. Cut a belt buckle out of the silver scrapbook paper
4. Hot glue the belt buckle to the ribbon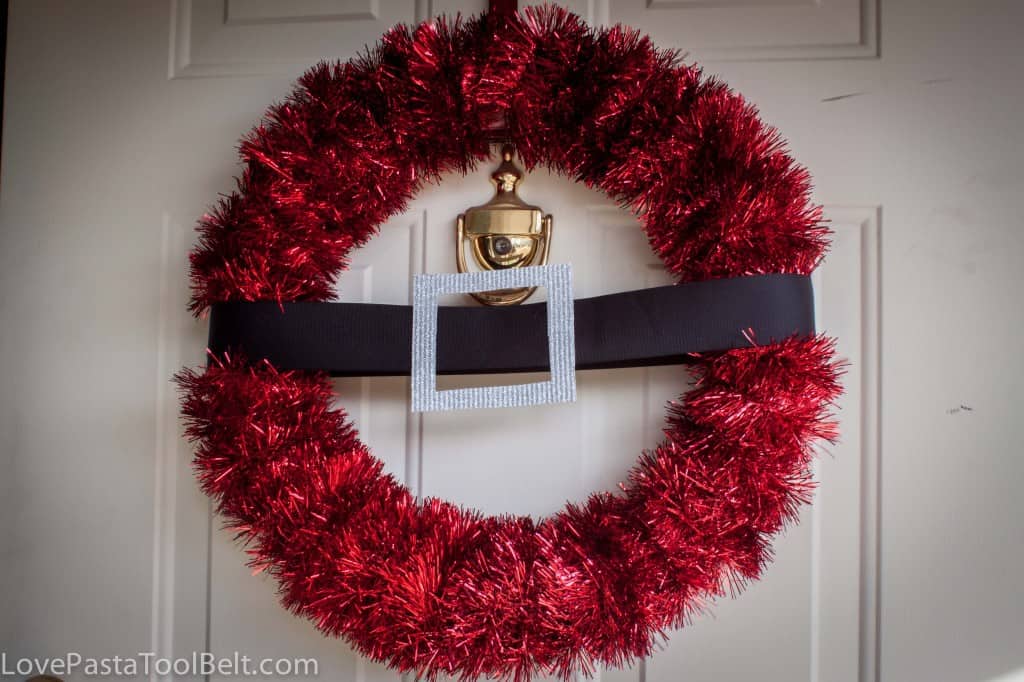 My wreath count is continuing to grow and I have a couple more I am planning to make and share with you over this Christmas season. If you love wreaths make sure to check out a couple of my other favorites. Do you like to make wreaths? If you do share one of yours with me!
Three Step Fall Burlap Wreath (can be customized for the season)