The Super Bowl is just around the corner and I have the perfect game day recipe for you. Cowboy Stew can be thrown together quickly and be ready for whenever you're ready to eat on game day. Oh and it's delicious, that's important to know too. Your family and friends will love this recipe.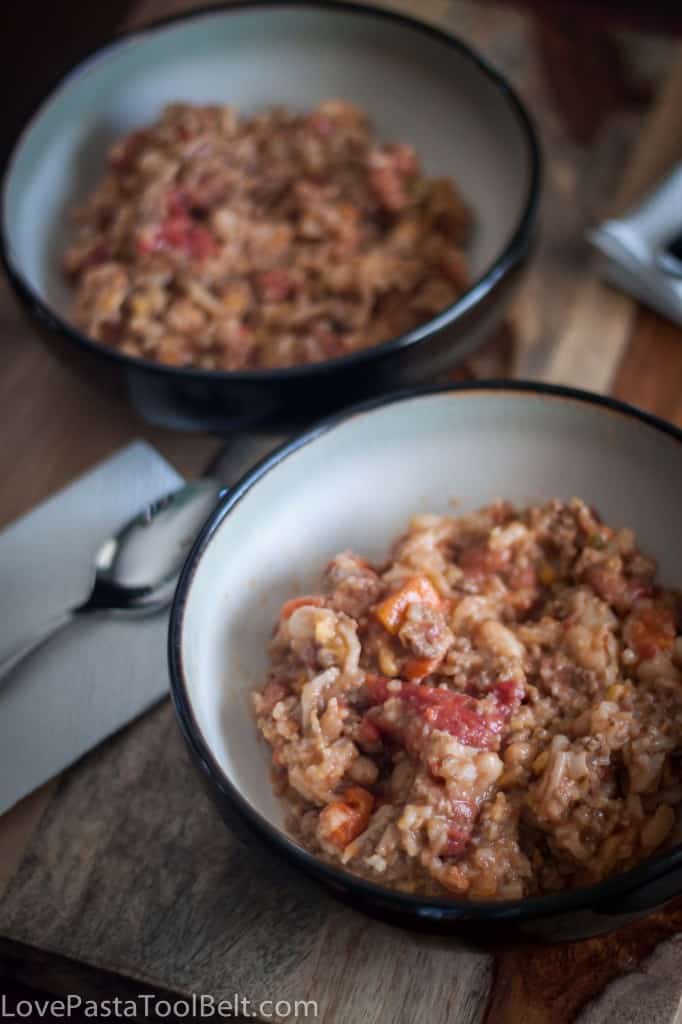 Ingredients: 
– 1-2 lbs. ground beef
– 1 onion
– Spanish Rice (I usually buy it in a package, cook it and then add)
1 can of each of the following
– Rotel tomatoes, mild
– Stewed tomatoes
– Pinto Beans
– Mixed Vegetables
– Green chiles, chopped (small can)
– Cream corn
– Great Northern Beans
Directions:
1. Brown ground beef and chopped onion together, drain
2. Cook Spanish Rice according to package directions
3. Combine all of the ingredients into a pot or crock pot
4. Cook in slow cooker on low all day or on stove top for 1 hour

This Cowboy Stew is simple and a delicious meal for a cold winter day spent inside watching football. Do you have a favorite recipe for game day?