I am a member of the Collective Bias® Social Fabric® Community. This content has been compensated as part of a social shopper amplification for Collective Bias and its client. All health related suggestions and opinions expressed in this post are all my own. #CollectiveBias 
I don't know about you, but in this house we have a love/hate relationship with spring. I can't wait for the warm weather, but with that warm weather comes the sneezing, scratchy throat, runny nose and then sinus infections. Allergy issues weren't a huge problem for me until I moved to Northern Virginia, and then they attacked me. It was awful. I spent a lot of the spring feeling miserable. My husband has had allergies all of his life and can always expect them to turn into a sinus infection with the seasons changing. This year we are using #WellAtWalgreens to prepare for allergy season ahead of time. Since we moved to Tennessee this year and you never know when the flowers will bloom I headed over to Walgreens the other day and put together my Allergy Issues Survival Kit
Allergy Kit Essentials:
– Walgreens Wal-Zyr 24 hour 10 mg tablets- 30 count- an allergy season essential
– Allergy Eye Drops- for those itchy eyes
– Sinus Relief Nose Spray- to clear out those sinus issues that always plague us
– Saline Nasal Spray- to help keep those nasal passages clean
– Wal-Born- in addition to daily vitamins this is great for an extra immune system boost
– Cough Drops- to soothe the throat and any cough that may come along
All of these products are the Well at Walgreens brand, which for the month of March are all Buy 1 Get 1 50% off with your Walgreens Balance Rewards card. I don't know about you but I can't pass up a good deal.  I always love to use my rewards card at the end of my purchase so I can see those dollar signs drop!
In addition to such great savings, Walgreens Way to Well Commitment will donate 1 cent from the purchase of every Walgreens Brand Health & Wellness product, up to $3 million annually. These donations will support bringing preventative wellness services to local communities. I always love when I know that the purchases I am making are also helping benefit a great cause and you can do just that at Walgreens.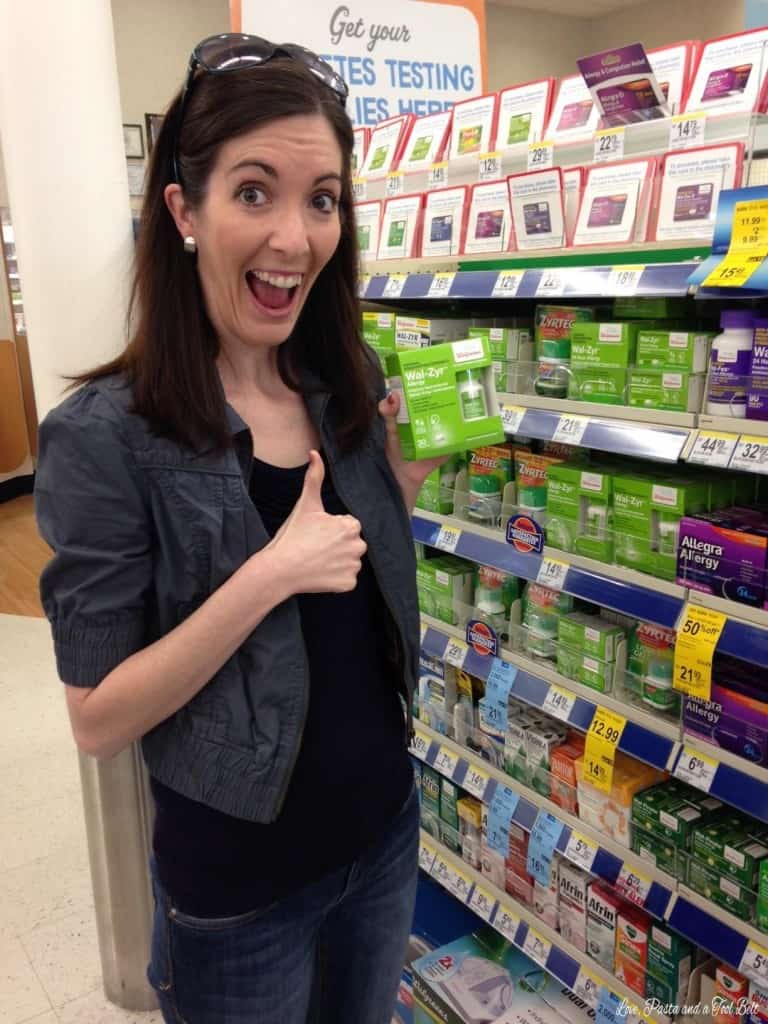 I am pretty excited to be stocked up for allergy season early. There is nothing worse than waking up with those allergy issues and not having anything to take care of it. All of these Well at Walgreens products are perfect for those who like to be prepared for those annoying allergy symptoms. We have a lot of places we want to explore this spring and a beautiful deck at our new house that I plan to enjoy instead of letting my allergies keep me inside!
So tell me, what is essential to your Allergy Kit? How do you keep allergies from ruining your spring? I'm sure I've forgotten something so let me know what you would add!