Fettuccine Pie, that's pasta and pie in one meal! This meal combines two of my favorite things. From it's pasta pie crust to it's meaty marinara filling this dish did not disappoint. I don't know if you're like me but I always get nervous when I try a new meal. I mean what if it doesn't turn out good? Then what will we eat? Can you tell I over think things? Well no worrying needed with this Fettuccine Pie because it was absolutely delicious!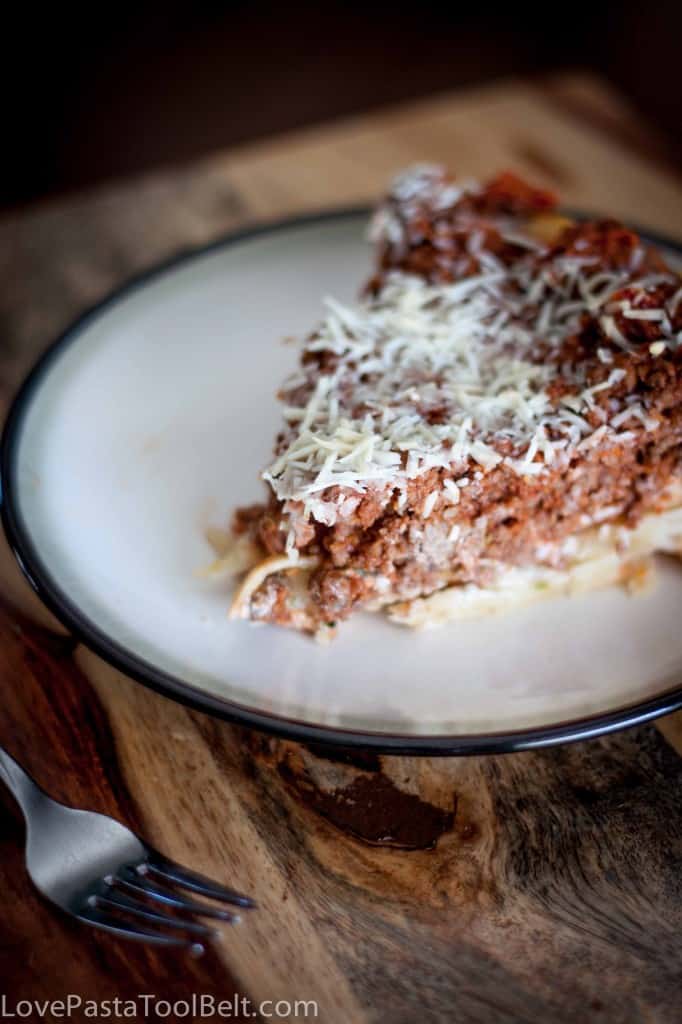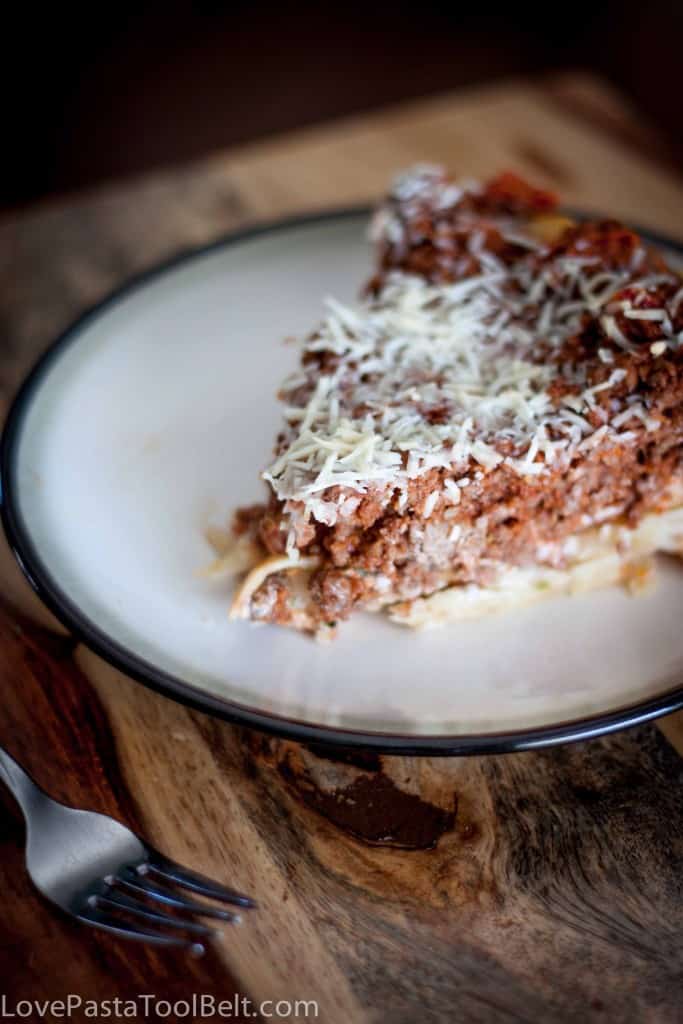 Fettuccine Pie
Author:
Prep time:
Cook time:
Total time:
Ingredients
1/2 lb. ground beef
1/2 onion, chopped finely
1 can (8oz) diced tomatoes, undrained
1 can (8oz) tomato sauce
1/2 teaspoon Italian Seasoning
6 oz. fettuccine noodles
2 eggs
1 tablespoon butter, melted
1 cup mozzarella cheese
1 cup small curd cottage cheese
1 cup frozen broccoli, thawed
1/4 cup Parmesan cheese
Instructions
Cook beef and onion in a skillet, drain
Stir tomatoes, tomato sauce and Italian seasoning in with the beef and onion mixture
Heat meat mixture to a boil then reduce heat, cover and simmer for 10 minutes
Cook fettuccine according to package instructions
In a medium bowl beat one of the eggs and melted butter
Add in the fettuccine noodles and mozzarella cheese
Put noodle mixture into an un-greased pie pan and press down to form a "crust"
In another bowl mix together the cottage cheese and other egg
Spread cottage cheese mixture over the noodle crust
Sprinkle broccoli on top of mixture
Pour meat mixture on top of broccoli
Top with parmesan cheese
Bake uncovered at 350 for 30 minutes, allow to sit for 10 minutes after removing from the oven
Doesn't this just sound so delicious, well it's because it is! I love when I find a good recipe that I know we will have again. I've been struggling lately with having new ground beef recipes. Do you have a favorite ground beef recipe? I'd love to try it out, leave a link in the comments!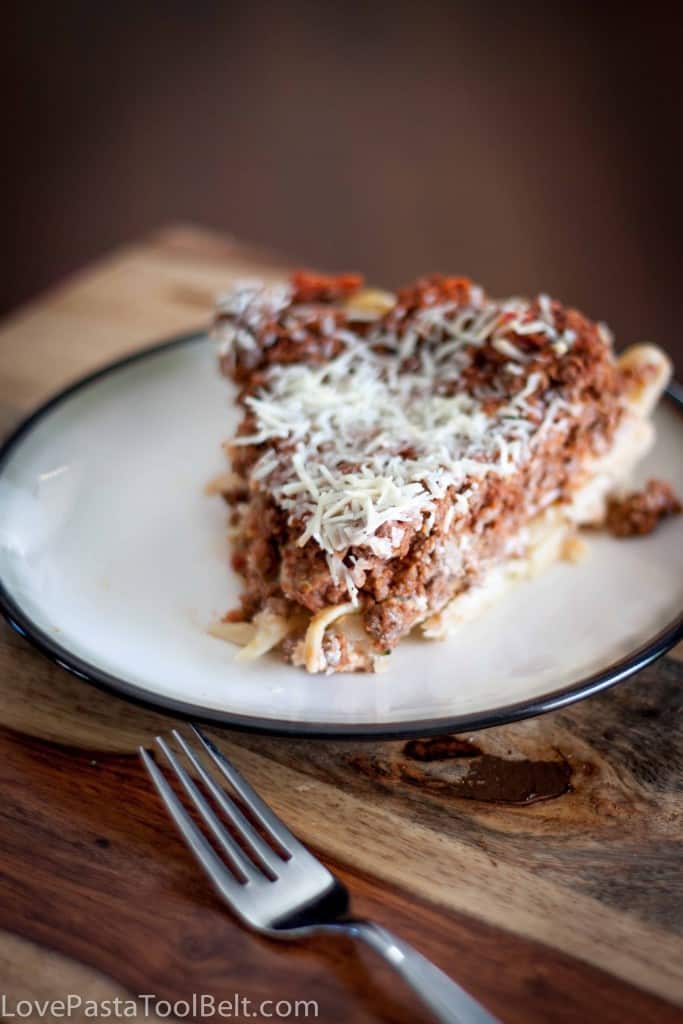 Adapted from: So, How's it Taste?