Do you ever have a recipe that you make and you can't wait to have it again? This recipe was that one for me, Homemade Meatball Subs, oh my gosh were they good! As I prepare to post this one I am already planning when to put it on my menu again.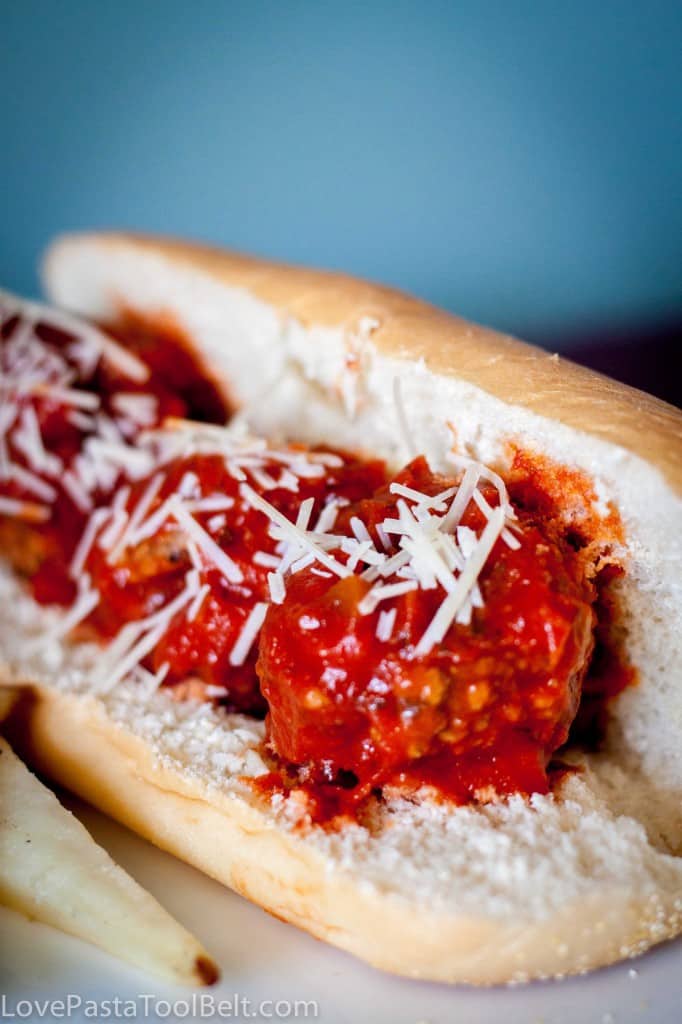 I love a good meatball sub but sometimes when I'm ordering them from a fast food place I kind of wonder what's in them. So the other day I decided to try out these meatball subs that my mom always makes. These were so delicious. I had a hard time stopping myself from just eating the meatballs plain, they were seriously that good. They were also incredibly easy to make which for me is a huge plus.
Ingredients
1 1/2 lbs. ground beef
1 egg, beaten
1 cup Italian bread crumbs
1/2 onion chopped fine
4 cloves garlic, minced
2 teaspoons Worcestershire sauce
1/4 cup parsley, chopped
1/4 cup parmesan cheese
salt and pepper to taste
1 jar Marinara sauce of your choice
Instructions
Put ground beef into a bowl and bunch a hole in the middle to make a well
Add egg, bred crumbs, onion, garlic, Worcestershire sauce, parsley, cheese and salt and pepper to the well
Mix all ingredients together but don't over-mix
Divide meatballs into equal sized balls to make 16 meatballs
Place meatballs on a non-stick baking sheet
Cook for 12 minutes on 450 then break open a meatball to ensure they are fully cooked
Combine meatballs and marinara sauce in a saucepan and heat up
Serve on sub rolls and top with additional cheese if desired
https://lovepastatoolbelt.com/2014/04/homemade-meatball-subs/
I hope you all will enjoy these as much as we did. They will definitely be on our menu again soon. I'm even trying to dream up some sort of stroganoff to use the meatballs in and if you have leftovers they are perfect for spaghetti and meatballs. I love a meal that I can make into two meals. So tell me do you have a favorite sub recipe?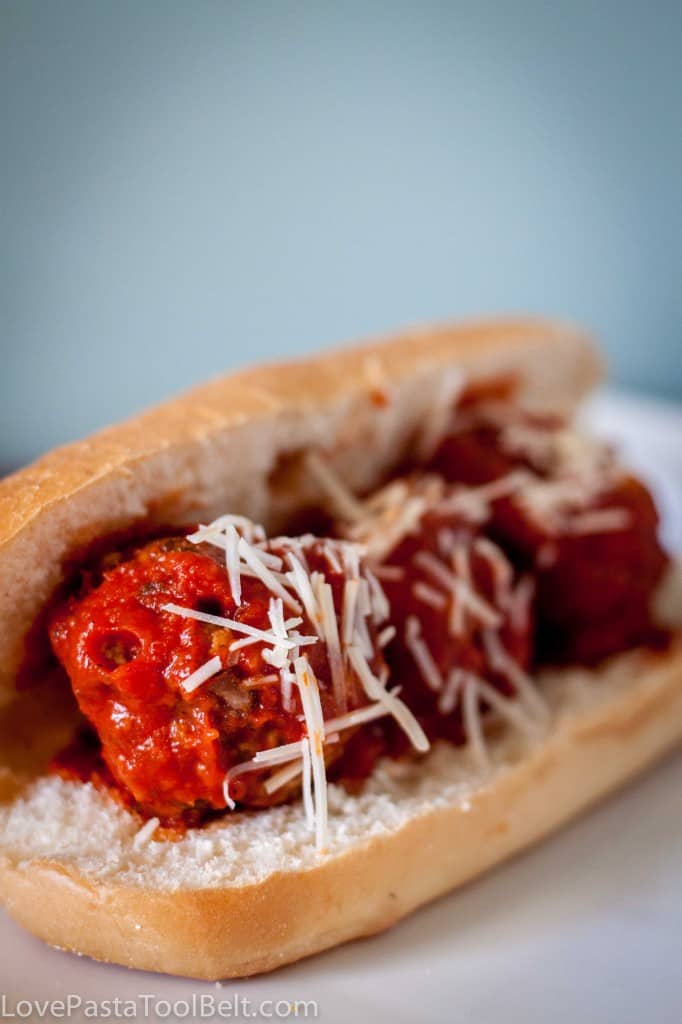 Adapted from Rachel Ray