I am a member of the Collective Bias®  Social Fabric® Community.  This shop has been compensated as part of a social shopper amplification for Collective Bias and its advertiser.  #CollectiveBias #NudgesMoments
Put me in the pet aisle at any given store like Wal Mart and I am in trouble. I am a sucker for buying treats for Dolly and her sweet cousin Rubi. I always want to make sure that the treats I am giving to our precious pups are safe and I love that I can achieve this Pet Safety with Nudges treats.
If you read our blog often then you have been introduced to our sweet Dolly. She just turned five years old last week and has been with our family for over a year. We rescued her and made her a part of our family. She is a sweet and lazy little girl who loves spending her days basking in the sun. Her sweet cousin Rubi, who lives five minutes down the road, is just a year old and the opposite of Dolly. Rubi is full of energy and always wants to play fetch or be in your face and by your side. When you put Rubi and Dolly together they are the perfect match. They love to play with each other, walk like angels together (or so my sister says), fight over treats and toys and love each others company.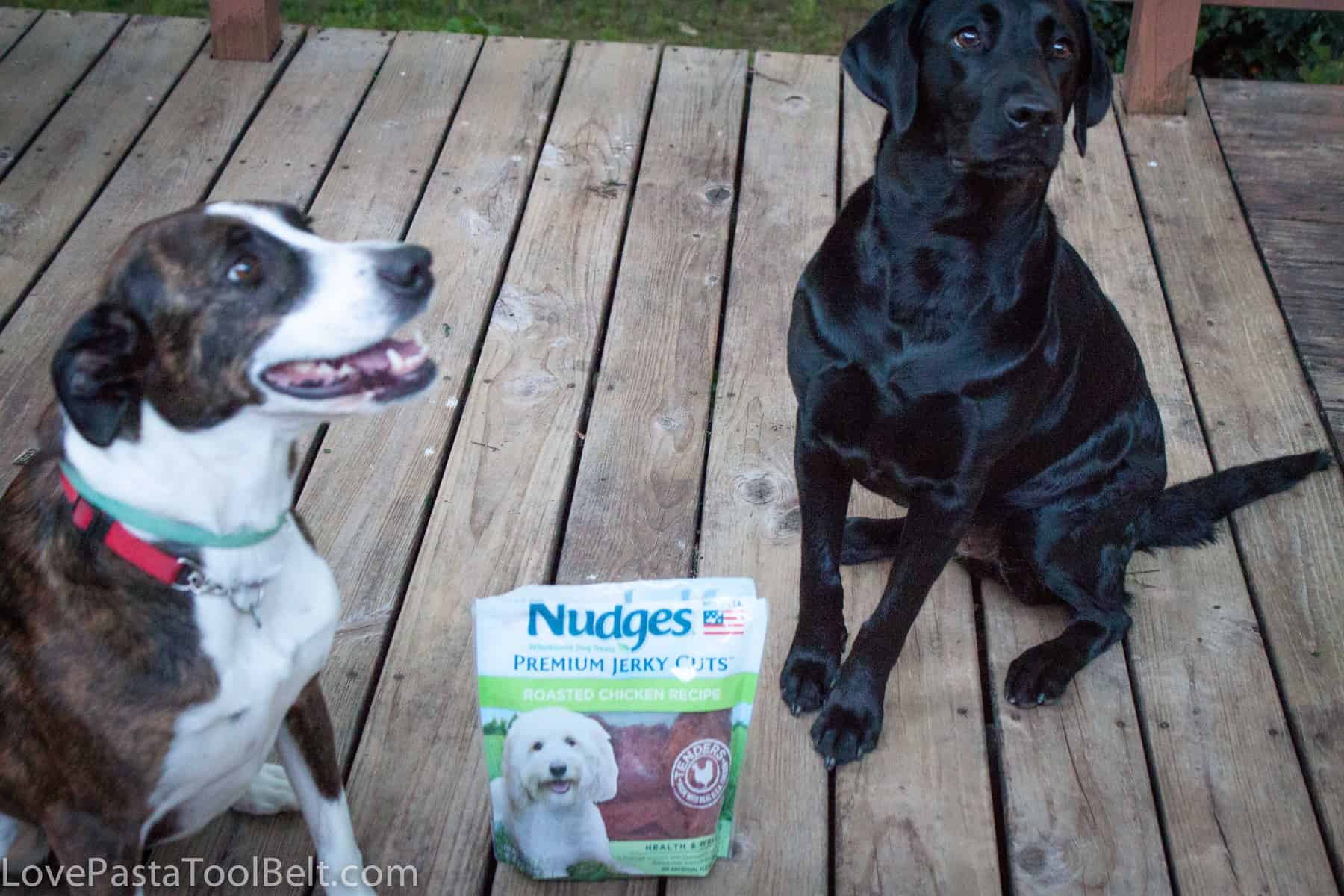 One of my favorite moments with these two girls is when Rubi was over and she was sitting in Dolly's spot on the couch. Dolly was on the floor and began to bounce around to entice Rubi to come and play with her. Rubi, always ready to play, jumped off the couch full of excitement. The minute her feet hit the floor Dolly darted around her and jumped into her spot on the couch and I'm sure on the inside she was just laughing at poor little Rubi. Fortunately Rubi didn't even realize what had happened so she went along playing while all of us were laughing at the cleverness.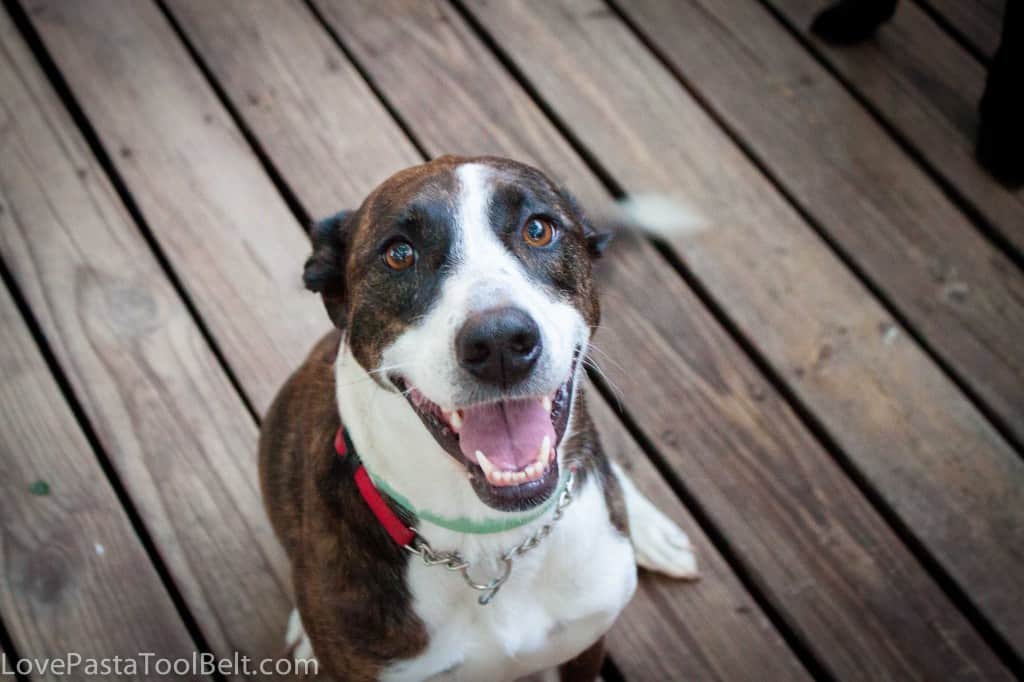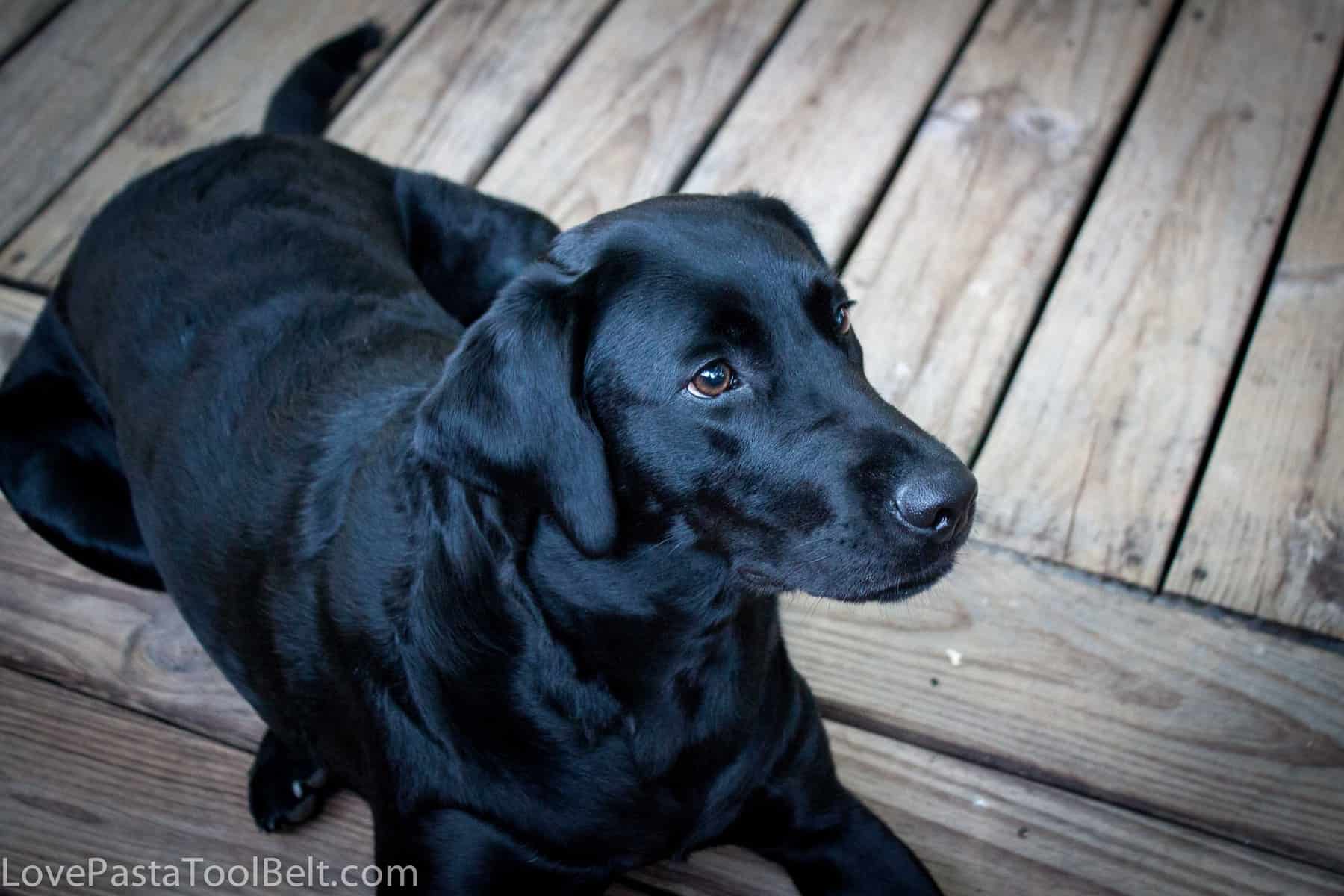 These two girls are very important to us as is pet safety. We love them and every time my sister and her husband come over they bring Rubi and she and Dolly are so excited to see each other. I love to have lots of treats to give them so I headed over to Wal Mart this past Saturday to pick up some Nudges: Health and Wellness Chicken treats. They also come in beef, bacon and duck flavor so they have all kinds of choices for your pup.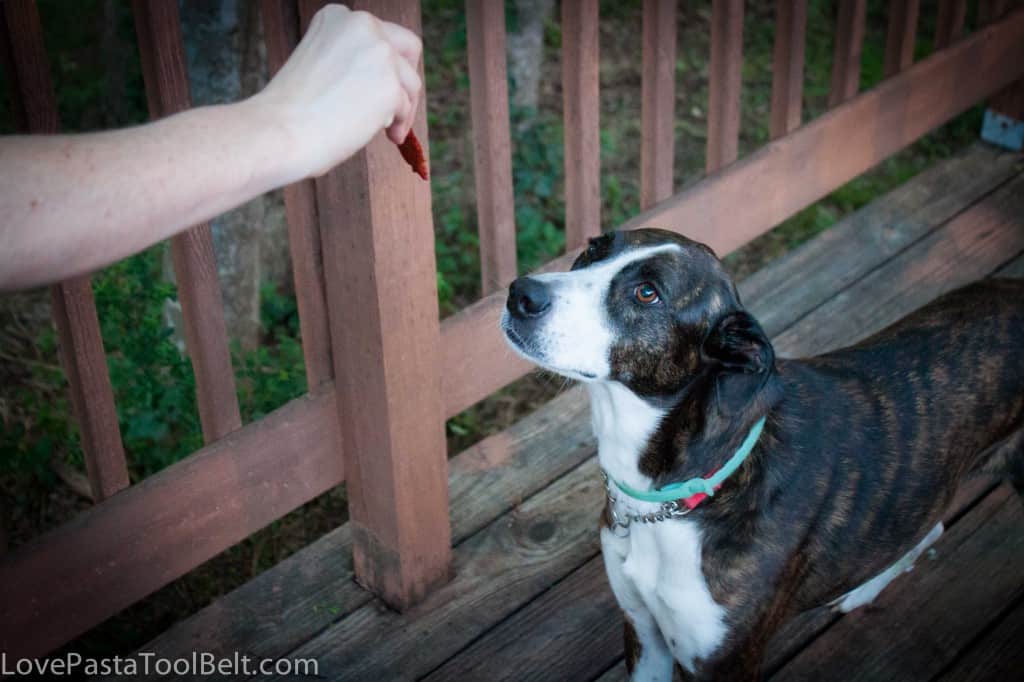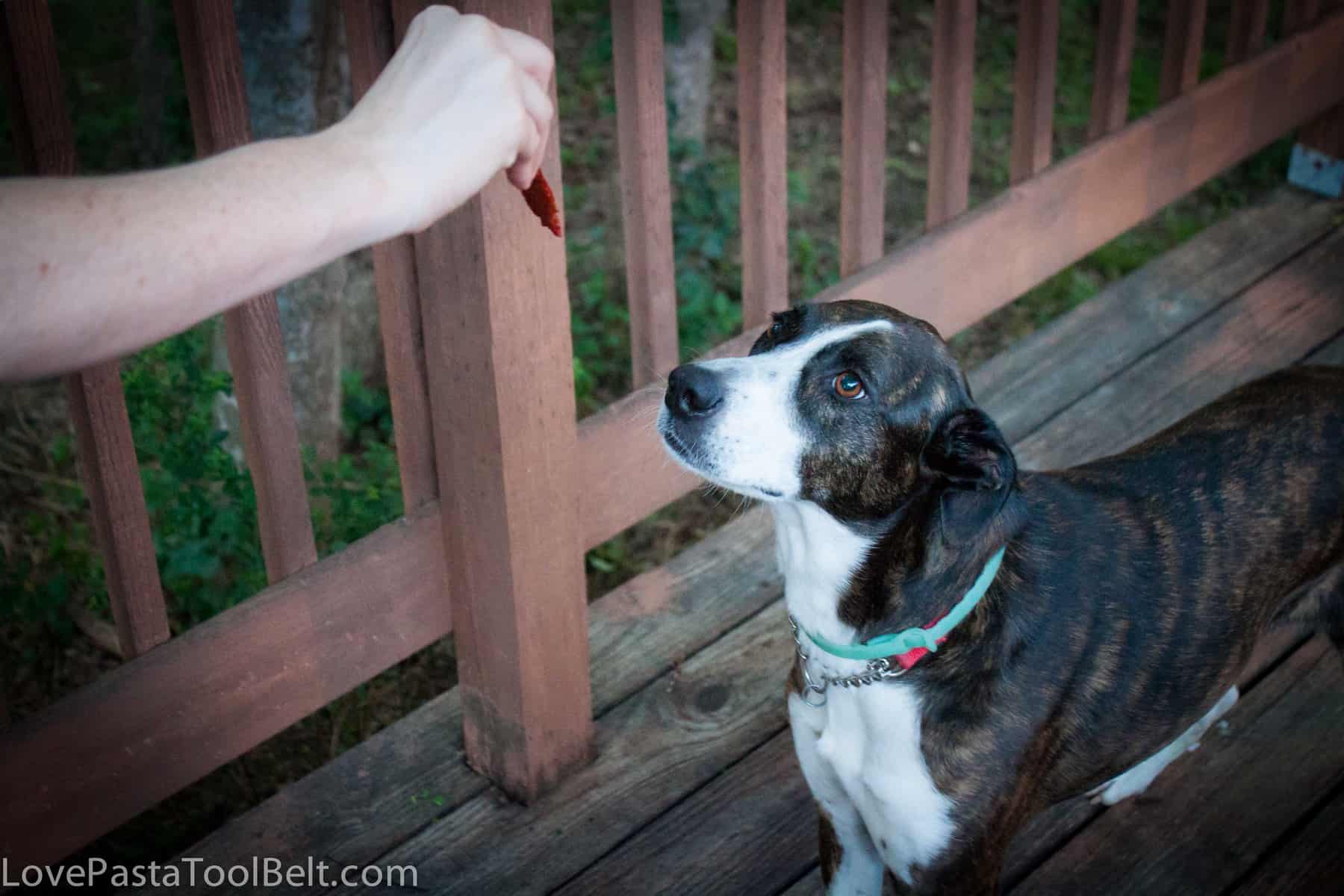 It was a beautiful evening and we were grilling out burgers so we played with the puppies on the back porch and shared some of the Nudges treats with them. They loved them! Rubi knows a few more tricks than Dolly does and she is always ready to perform one of her tricks for a treat, the below picture is a prime example.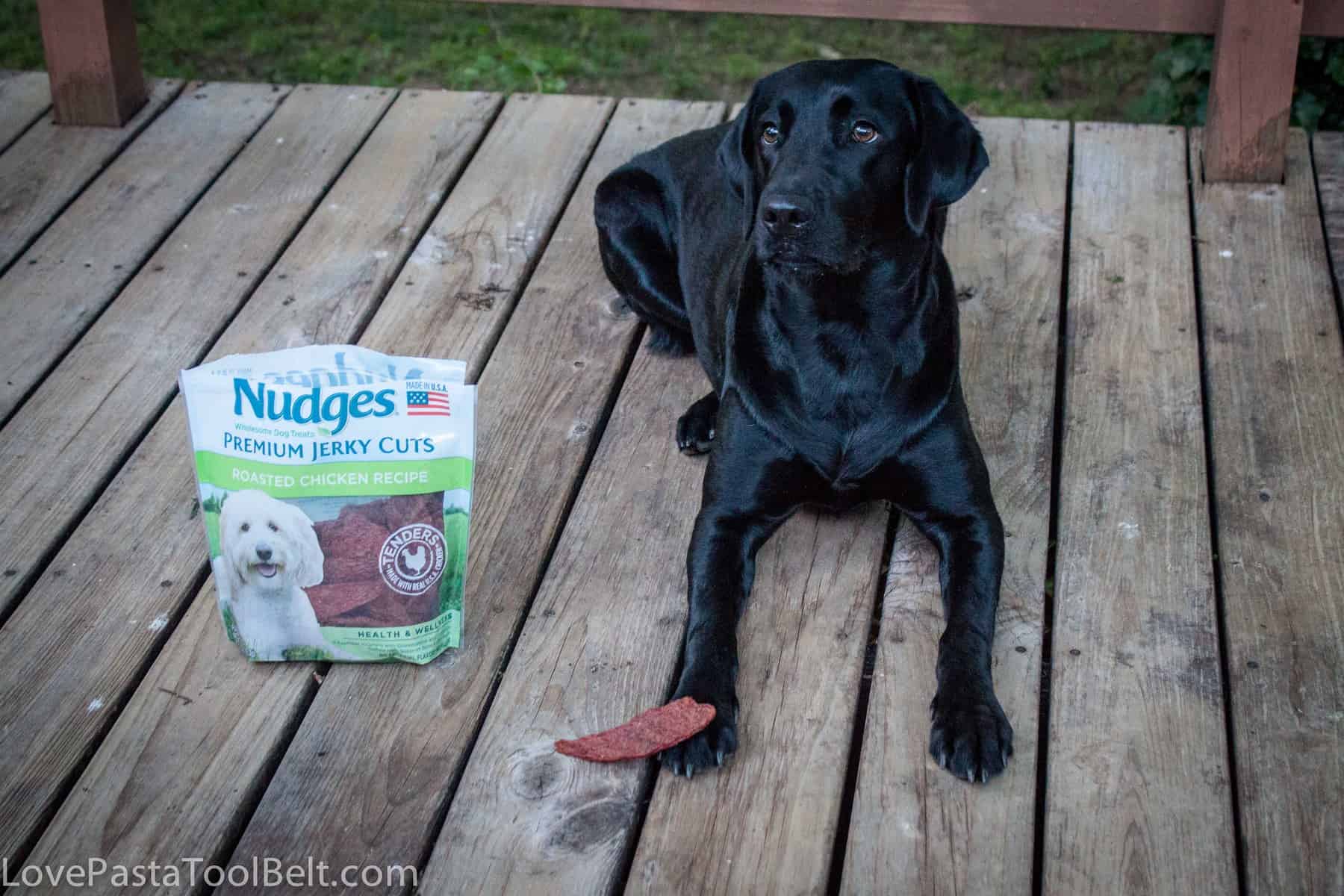 Dolly would never sit for a picture like this so Rubi was kind enough to be my treat model. We had a great time loving on the puppies and sharing these treats with them. The Nudges treats are Made in the U.S.A. and are free of fillers and made with real American meats.  I love buying treats for the puppies that we can trust and know we aren't feeding them anything that will hurt them.