Today I have such a delicious recipe for you, Chicken and Broccoli Pasta. I am always on the lookout for simple dinner recipes to share with you guys. And you know by now that pasta is a staple food in our house. This dish combines my favorite food (pasta) with a simple to make dinner. The end result is pleasing to your taste buds and your schedule.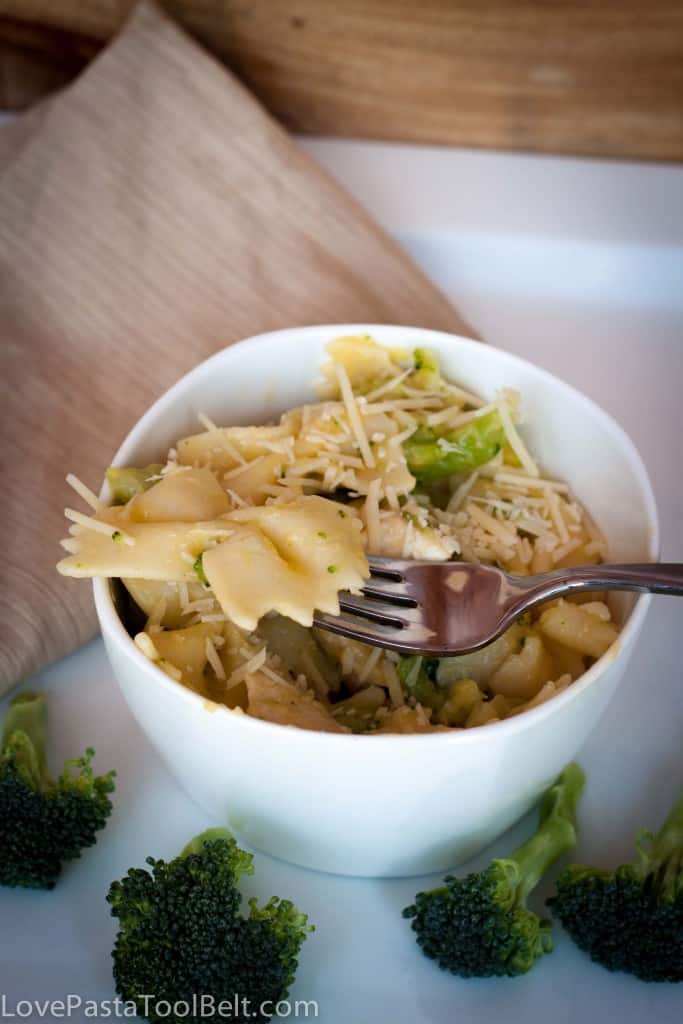 Broccoli is my favorite vegetable so combining pasta and my favorite vegetable makes me quite happy. This dish was cheesy, creamy and yummy. It's also so easy to make. I don't know about you but some days I just don't feel like cooking. This is the perfect meal for when you don't feel like or don't have time to cook. With this meal  you get a delicious home cooked meal in a hurry.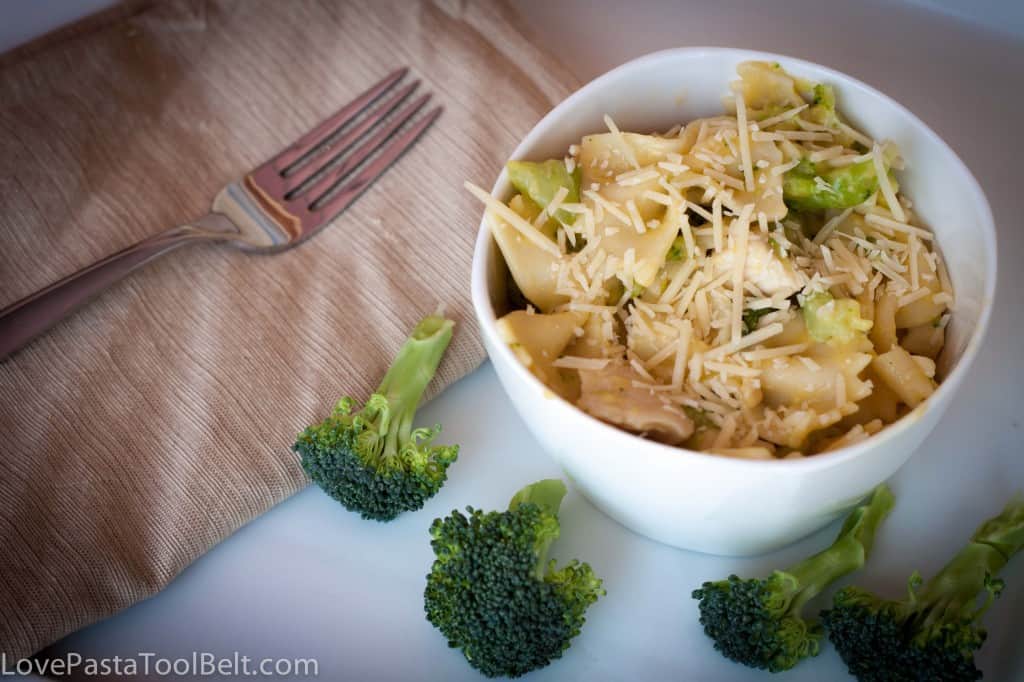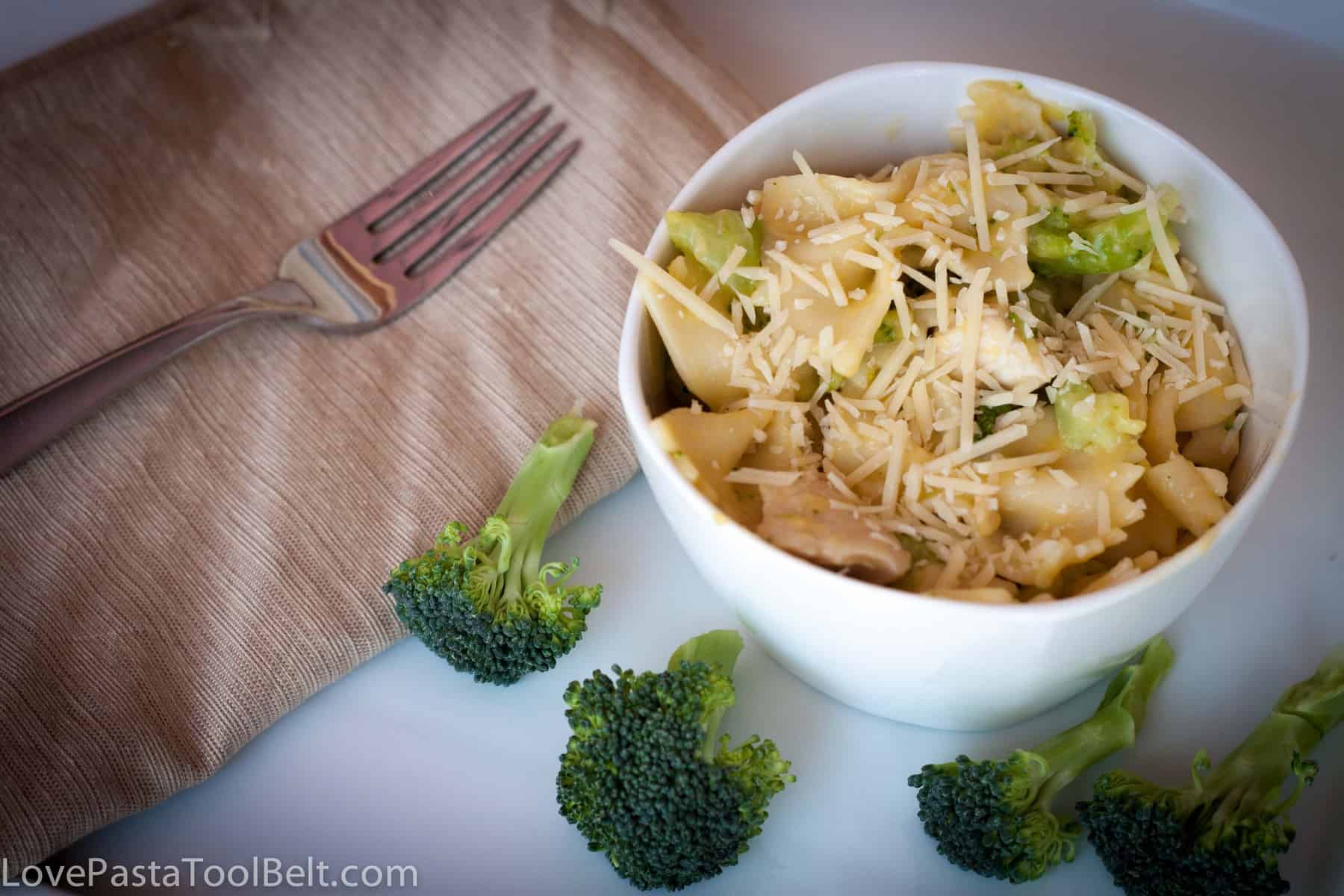 Chicken and Broccoli Pasta

Ingredients
2 Chicken Breasts
Olive Oil
12 oz. box of pasta
2 cans cream of chicken soup
Frozen Brocoli
1/2 cup parmesan cheese
Instructions
Dice up chicken and cook in a skillet with olive oil until cooked through
Cook pasta according to package directions
Add broccoli to cook with pasta according to package directions
Drain broccoli and pasta
Mix together broccoli, pasta, chicken and cream of chicken soup in a skillet or large pot
Top pasta with the parmesan cheese and then broil until cheese is melted
https://lovepastatoolbelt.com/2014/05/chicken-broccoli-pasta/
I love how easy this meal is to make and the fact that you don't even have to bake it. Just broil it to melt the cheese. I never would have thought of it.
So tell me, do you have a favorite pasta dish? I'd be hard pressed to pick a favorite but if I had to it would be my Spaghetti Amore. It's been a favorite of mine since I was a kid and I make it all the time. This Chicken and Broccoli Pasta will be making it on the regular rotation around here for sure.
Adapted from: Gal on a Mission