Please welcome Lisa from Mabey She Made It as she is guest posting today!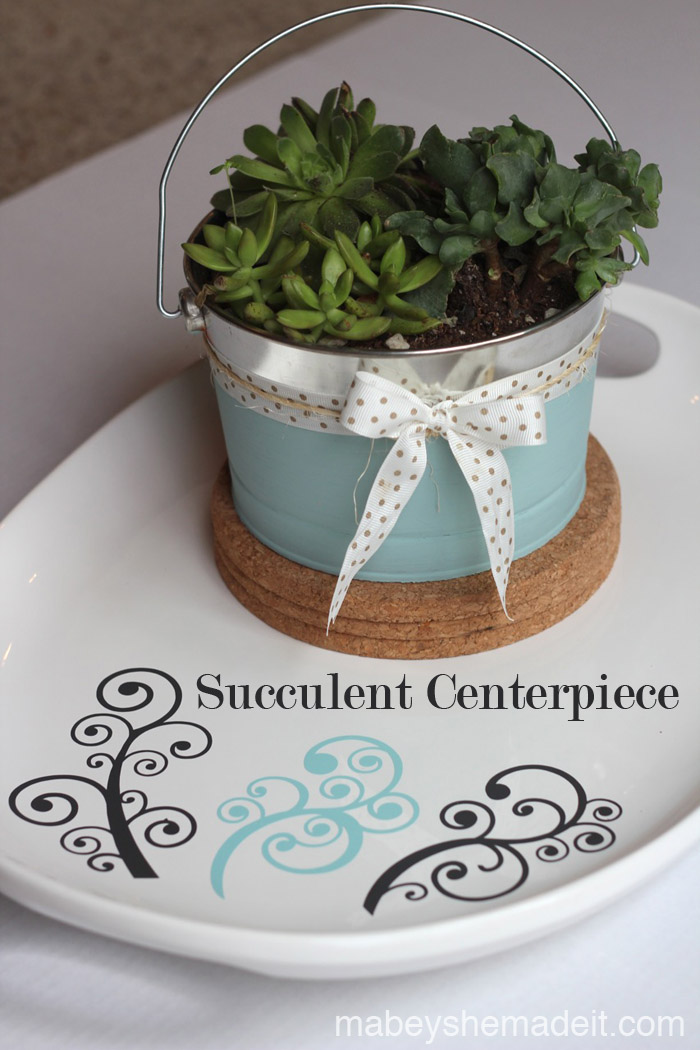 *This post contains affiliate links.
I normally don't put much on our dining room table. I guess I just didn't really know how to leave things on the table without it feeling cluttered. But I think that changed today when I created this Succulent Centerpiece.
I'm Lisa Mabey from Mabey She Made It where I write about doable and affordable DIY, crafts, and sewing. I'm so glad to be here at Love, Pasta, and a Tool Belt again–thanks for having me back, Emily!
I was looking around my house and realized that I had a few elements that could go together to create a centerpiece that was simple, effective, and easy to remove for dinner time.
I started with a plain white serving tray that's been sitting in the cupboard–not doing anyone any good–and decided to embellish it a little with some vinyl. I chose a swirly design and cut it out on my Silhouette (I seriously love my Silhouette) in some aqua and gray vinyl. Then I decided where I wanted them positioned and applied the vinyl.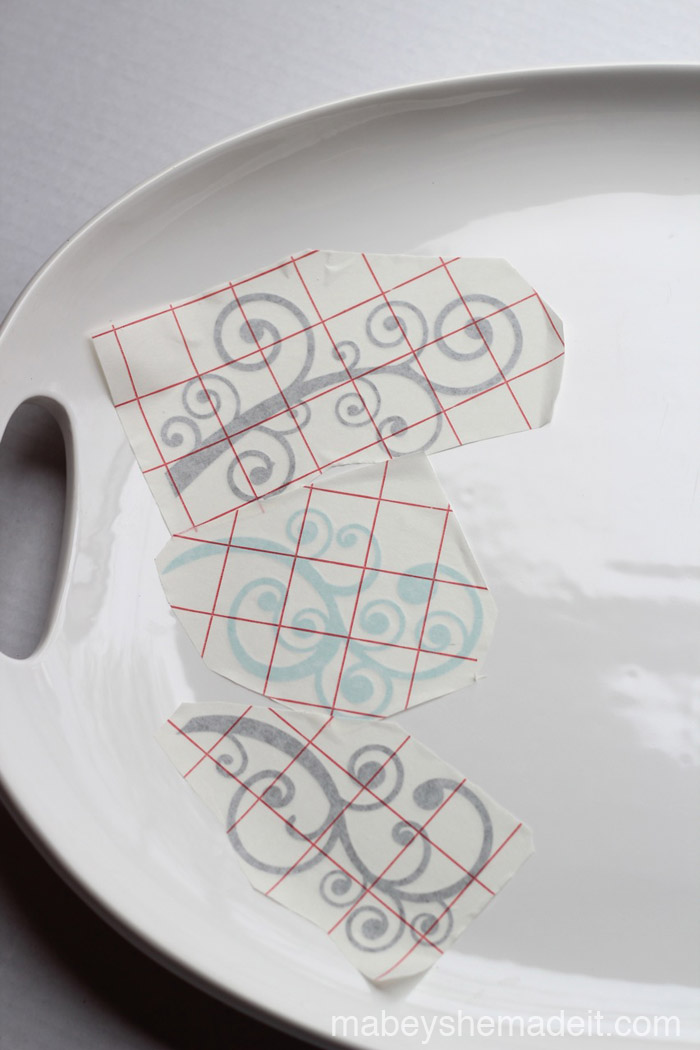 I decided on putting them to the side to that I could put other elements on the tray without covering the design.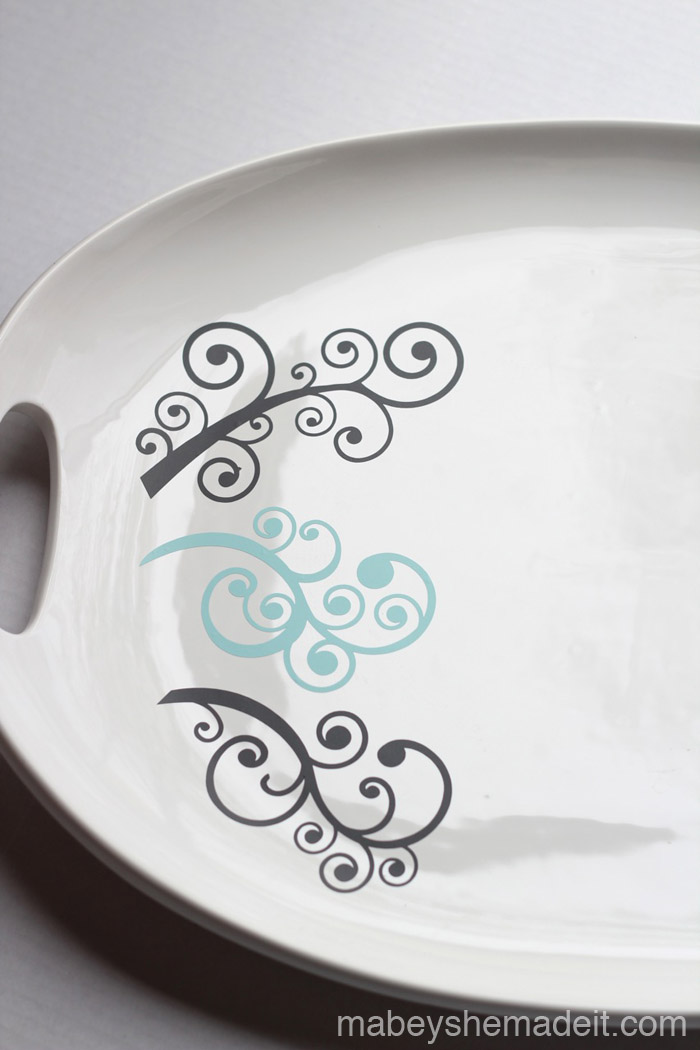 After that, I took a succulent planter in a cute tin bucket that was painted orange,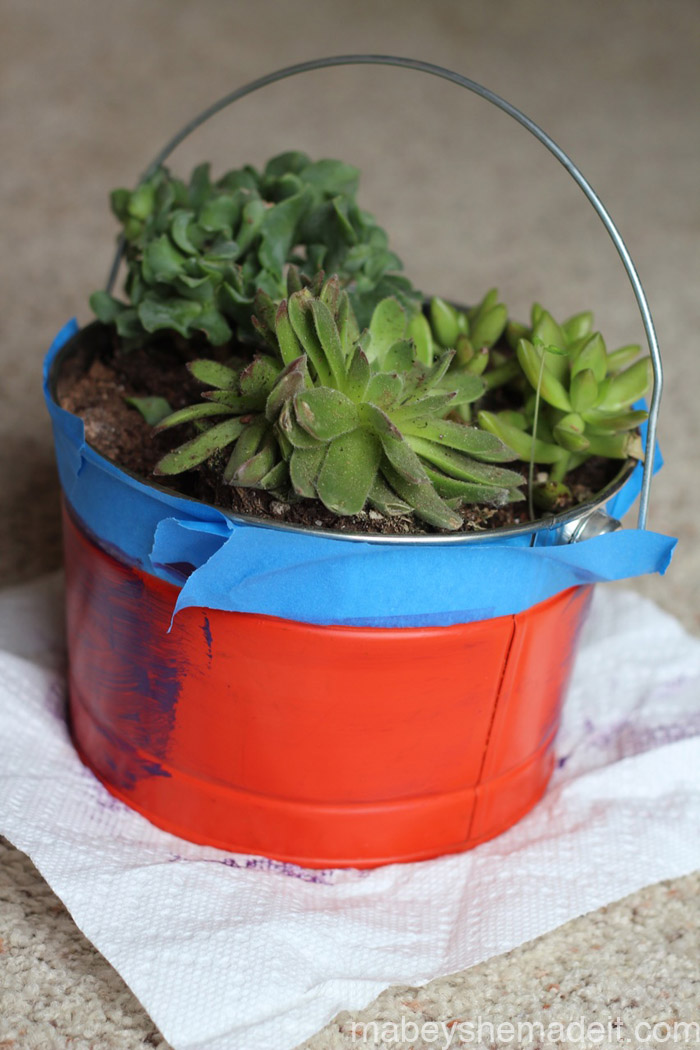 and gave it a little color change with a couple of coats of chalk paint.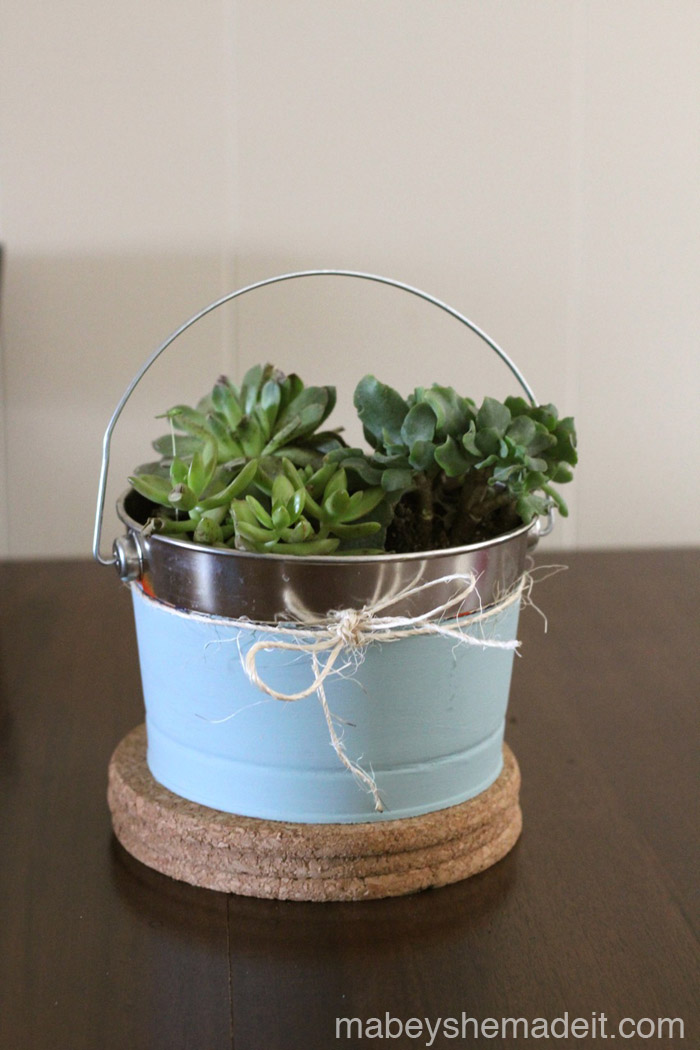 After adding a little ribbon accent, it was ready to go on my serving tray with a set of cork coasters that I use for hot dishes (and it's convenient to leave them on the table).
It's a simple collection, but this centerpiece is fresh, easy, and fits my busy life.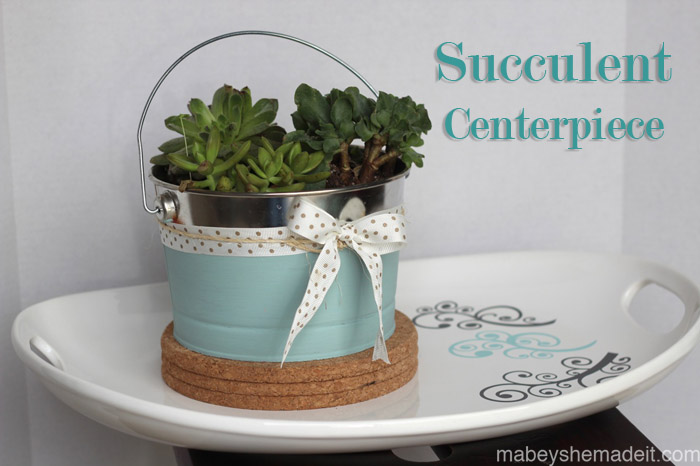 What else do you like to put on your table that I'm forgetting?
Thanks again to Emily for letting me be here, and I hope you come visit at Mabey She Made It or follow me on Facebook, Twitter, Pinterest, and Instagram!