We've been trying to eat new things around here and try out lower calorie dishes. When I found this recipe for BBQ Chicken Flatbread I was excited to try it out because I had never had flatbread before, have you? After making this I love the idea of taking it and completely changing it up. Adding different toppings and even a different meat and creating more delicious flatbread creations. Since its summer and so pretty outside I decided we would grill the chicken because I really prefer grilled chicken over baked but I am sure it could be done either way you prefer.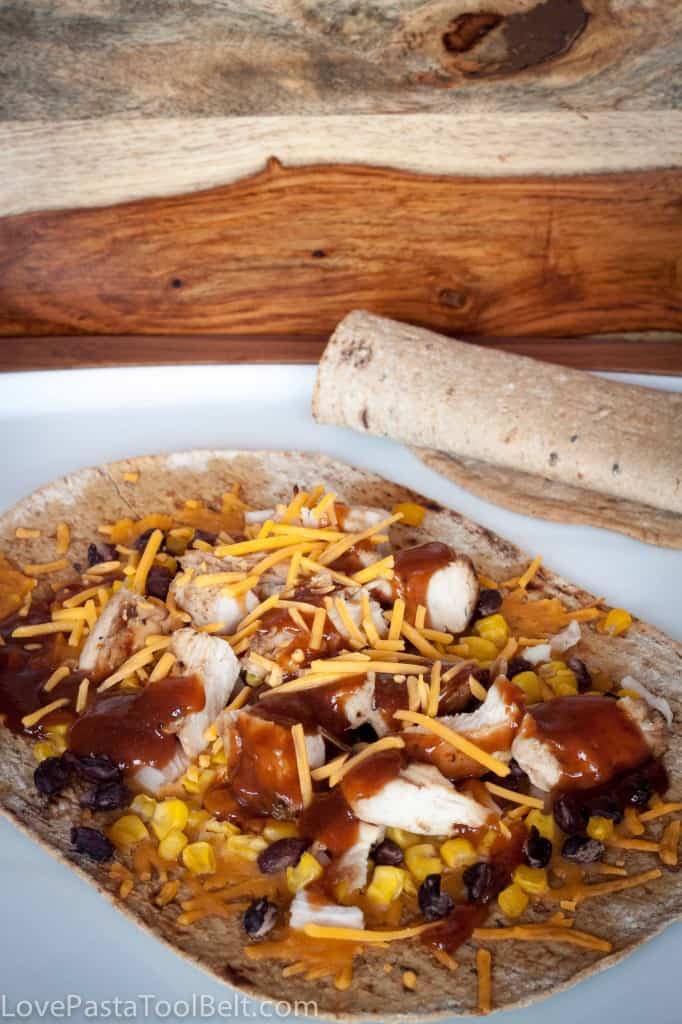 Ingredients
2 Chicken Breasts
1 bottle BBQ sauce
1 can sweet corn
1 can black beans
1/2 cup onion
4 Flatbreads (I used whole wheat)
1 1/4 cup cheddar cheese
Instructions
Heat up grill
Baste chicken in BBQ sauce and place on heated grill
Grill chicken until done, basting with BBQ sauce each time you flip chicken
Cut up cooked chicken into bite sized pizza
Chop up onion
Rinse and drain sweet corn and black beans
Mix together sweet corn, black beans and onion
Heat oven to 350 degrees
Cook flatbread for 5-10 minutes until the edges are slightly brown
Remove flatbread and top with cheese, then salsa mixture then chicken
Drizzle with desired amount of BBQ sauce
Place topped flatbread back into the oven for 10 minutes
Remove flatbread, top with additional BBQ sauce if desired and enjoy!
https://lovepastatoolbelt.com/2014/06/bbq-chicken-flatbread/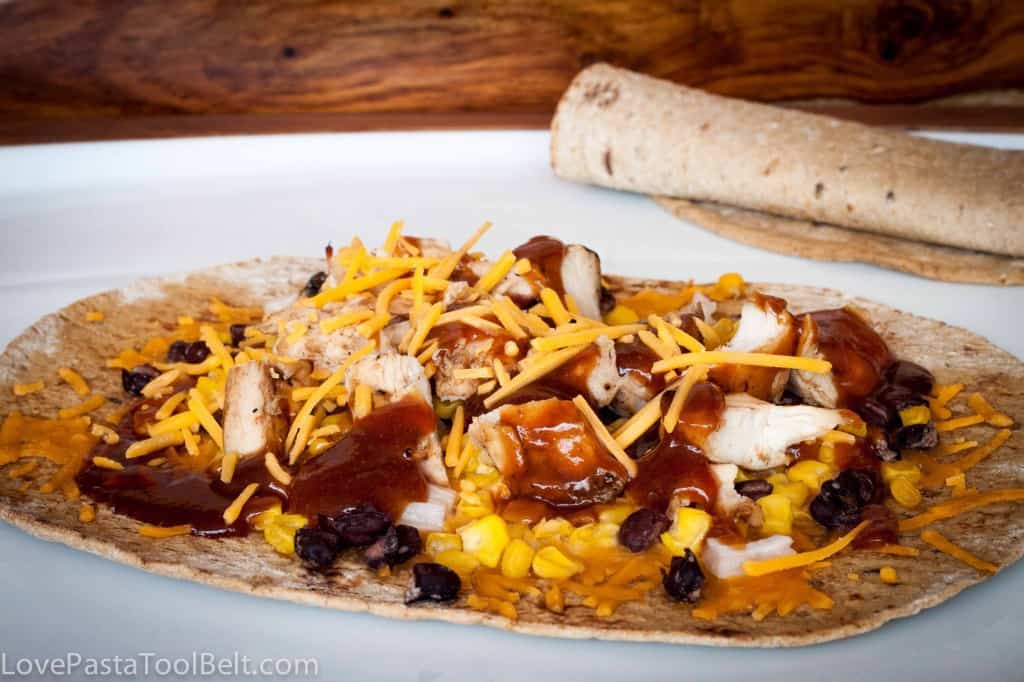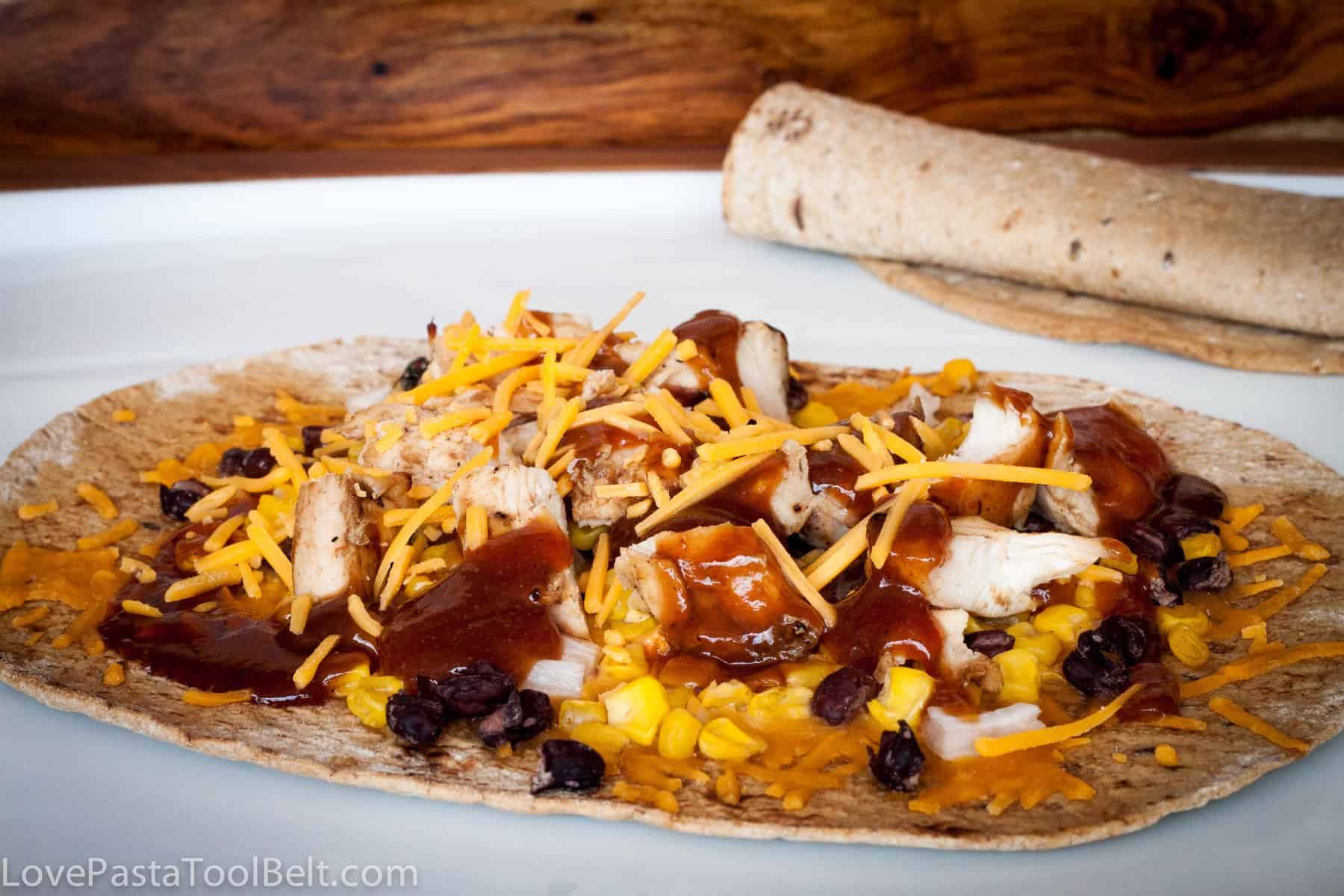 We really enjoyed this recipe and will be having it again soon. I'm excited to mix it up and try new toppings. What toppings would you add to this recipe to mix it up?
Recipe adapted from Skinny Mom