Ever since we came back from Mexico I have been wanting to recreate some of the pasta dishes I had there. I had kind of a love-hate relationship with those pasta dishes. I loved them but by the end of the week I was tired of them. Mainly because pasta was mostly all I ate for lunch and dinner. Along with some fabulous breads that I will be recreating soon. But back to the point, when I saw this Spinach Tomato Tortellini recipe I thought it seemed similar to the pasta sauces we had there. Ever since we came back I had been wanting more of the pasta like they had. This pasta was a little similar but it was even better than the pasta in Mexico. It was also easy to make so for me that's always a plus.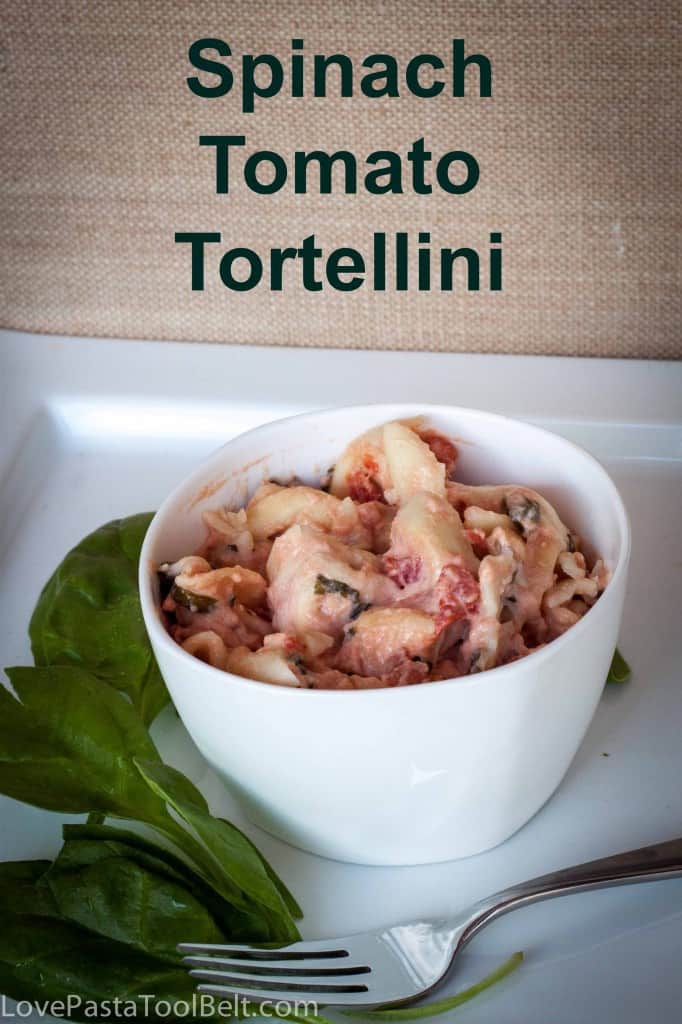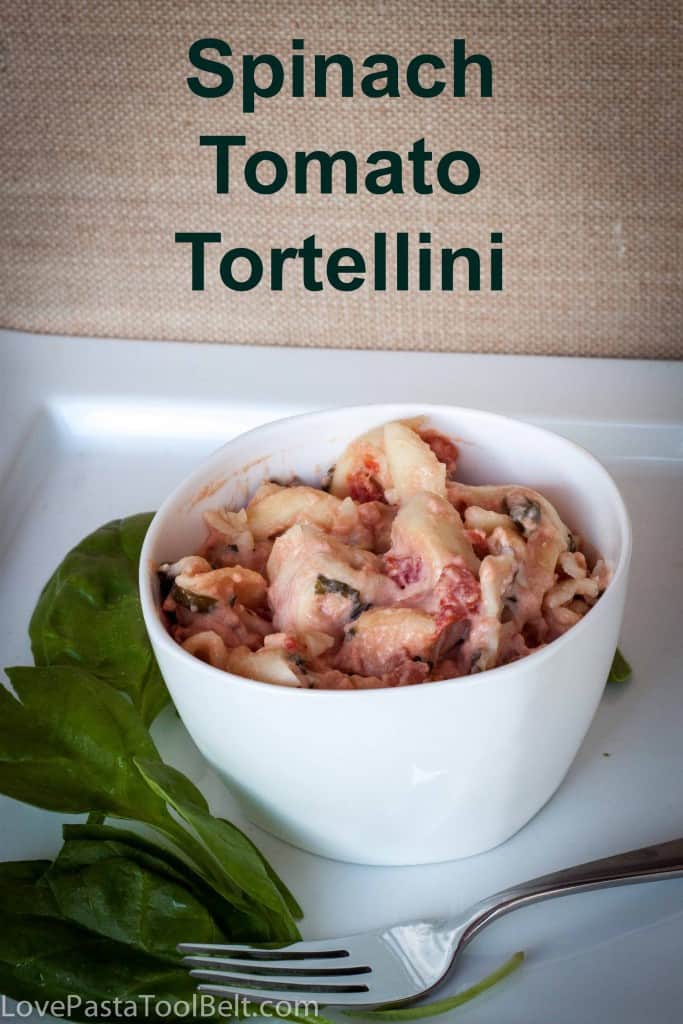 Spinach Tomato Tortellini
Ingredients
1 16 oz bag 3 Cheese Tortellini
1 cup chopped spinach
1 can petite dices tomatoes (undrained)
2 teaspoons minced garlic
Salt and Pepper to taste
Sprinkling of dried basil
2 Tablespoons all-purpose flour
1 1/2 cups half-n-half
1/4 cup parmesan cheese
Instructions
Cook tortellini according to package instructions
Chop up the spinach
Sautee garlic for about 30 seconds
Put tomatoes, spinach, salt, pepper and basil into the skillet with the garlic
Mix together half-n-half and flour until no lumps remain
Add half-n-half mixture into the skillet and mix together
Mix cheese into the skillet
Heat the mixture and stir on medium-low until the mixture is throughly heated and thickens up
Mix together the tortellini and the sauce
Serve and enjoy!
https://lovepastatoolbelt.com/2014/06/spinach-tomato-tortellini/
This pasta dish was creamy and delicious. We both just loved it. It was also simple to make which is perfect on a busy day when you don't feel like spending a lot of time in the kitchen. I hope you will all enjoy this dish! Do you have a favorite recipe from vacation you've tried to recreate?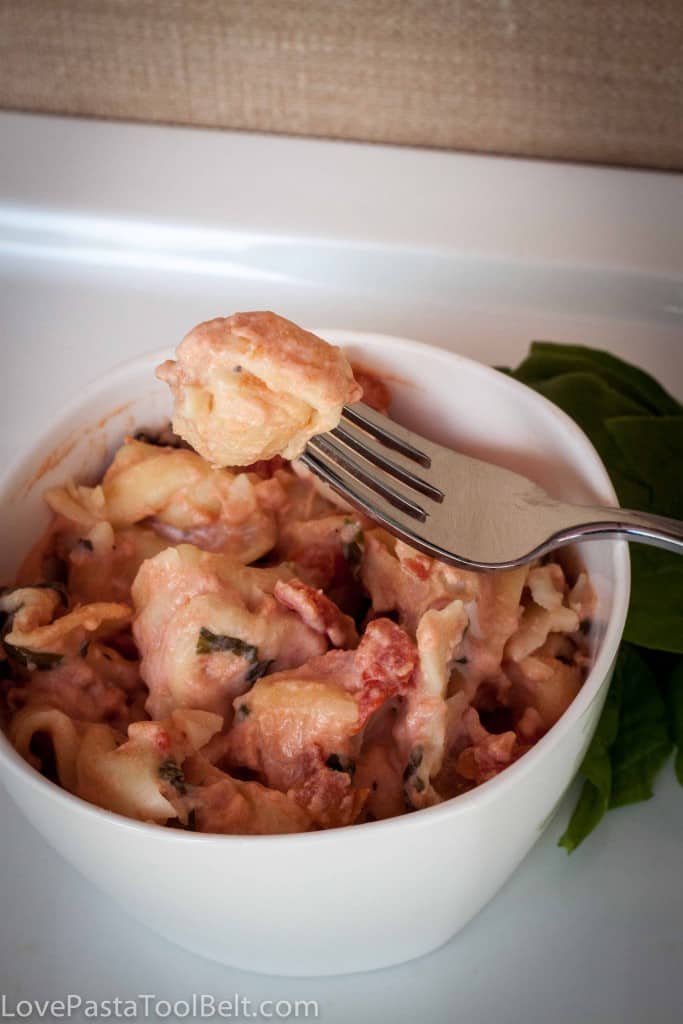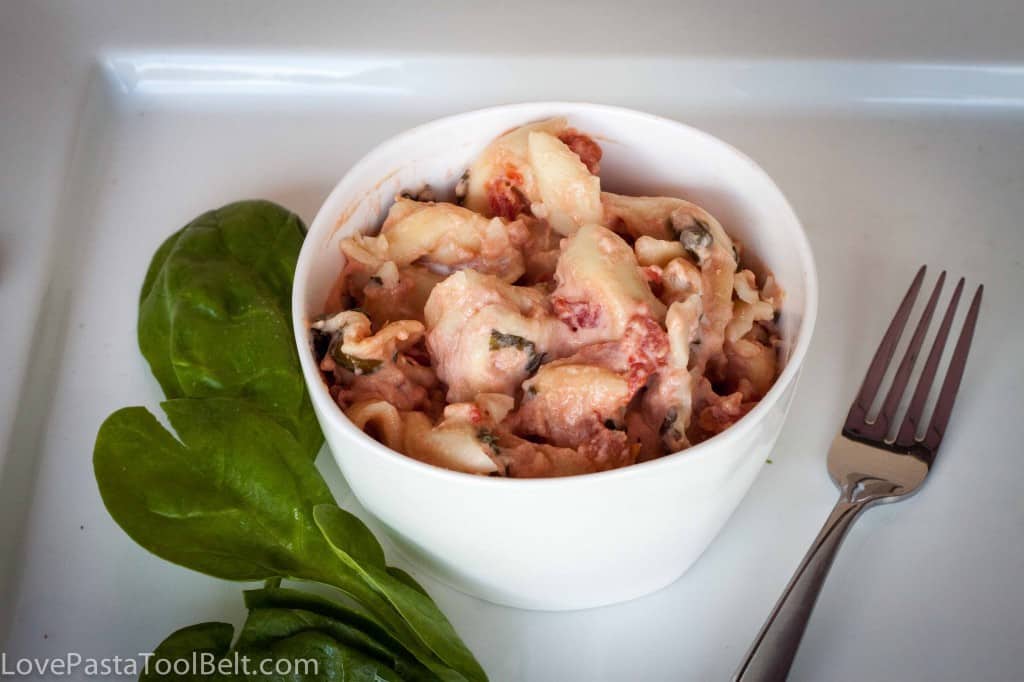 Adapted from: Bombshell Bling