This shop has been compensated by Collective Bias, Inc. and its advertiser. All opinions are mine alone. #CollectiveBias 
For more ideas on how to create your own #BackyardBash, check out the tumblr page at www.drpepperbash.com
Summer is my favorite season.Warm weather, grilling out, swimming, the beach, relaxing on the deck and having friends over for outdoor fun! We've had a lot of outdoor fun this year at our new house and we love having friends over to hang out with us. There are so many elements to putting together a great get together and today I'm sharing with you how I prepare for a Backyard Bash with Dr Pepper.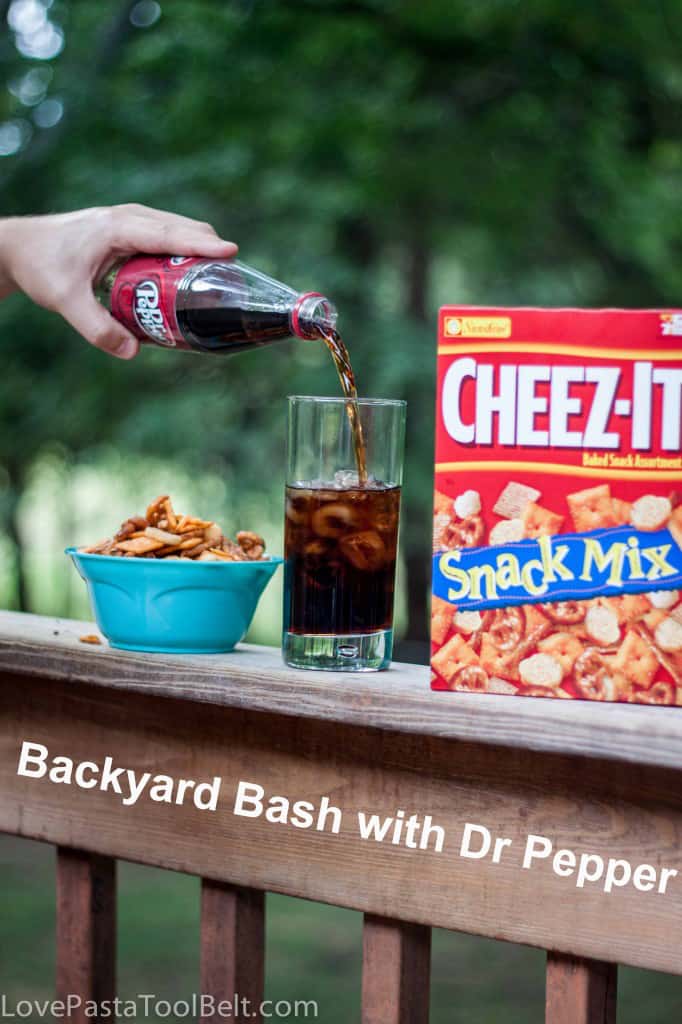 I'm a planner and I always like to be prepared so I decided to head out to Wal Mart to pick up some essentials for having guest over in the summer. While I was there I picked out some Dr Pepper, Cheez-Its Snack Mix and a Tennessee orange Coleman cooler.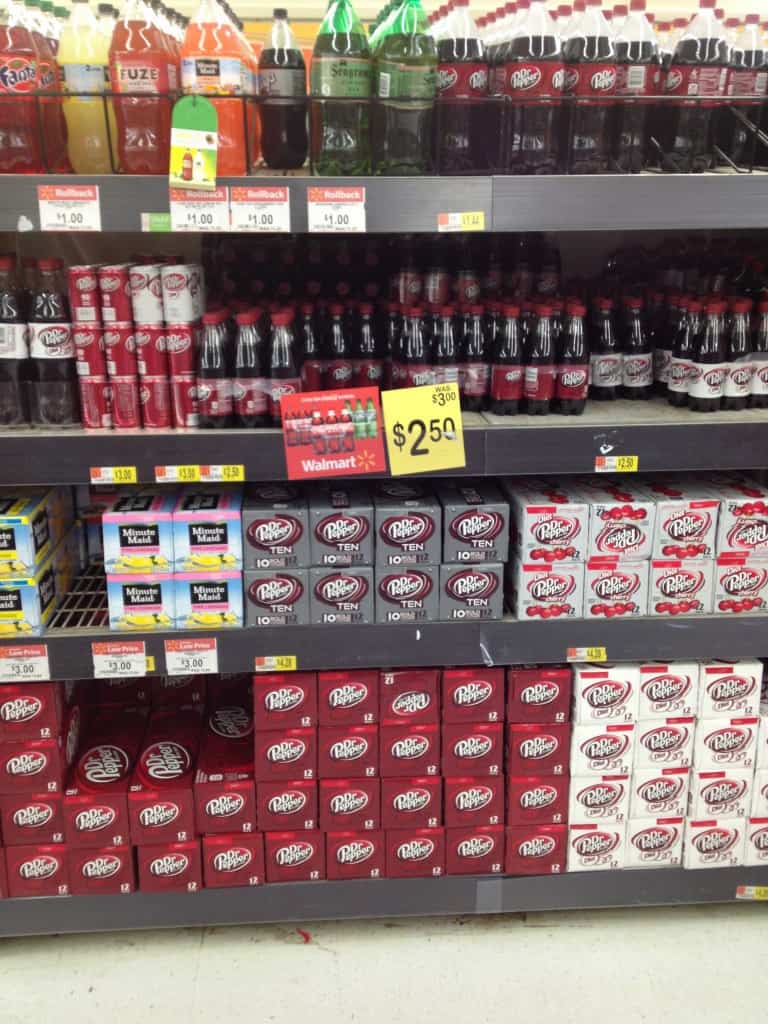 While I was shopping for my cooler they were all blue and red then I ran across this orange cooler and I knew I had to get it for Tyler. If you don't know, Tyler and I have very opposing football views. He's a Tennessee Vol and I'm a Bama girl. But if I see something in Tennessee orange I have to get it for him.
After drinking our Dr Pepper I decided it would be fun to take the bottles and create a fun backyard game (rather than just discarding them). We decided to create miniature bowling with our Dr Pepper bottles.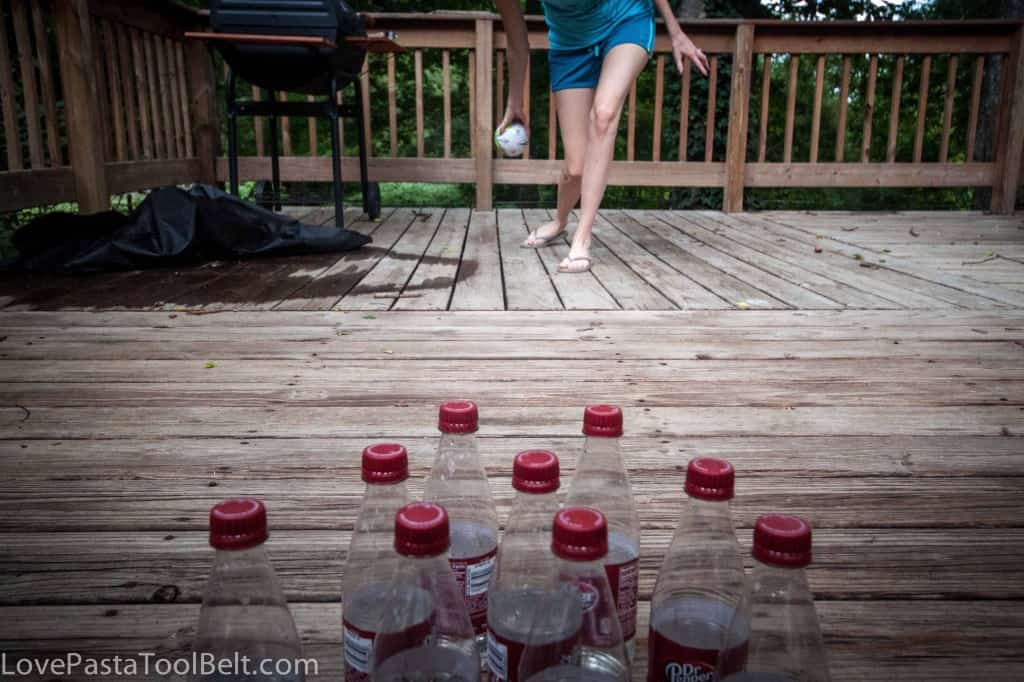 Supplies: 
-10 Used Dr Pepper Bottles
-Water
-A small ball
Instructions:
1. Take your used Dr Pepper bottles and fill them halfway with water
2. Seal the tops and set up the bottles in a bowling formation
3. Grab your ball and get to bowling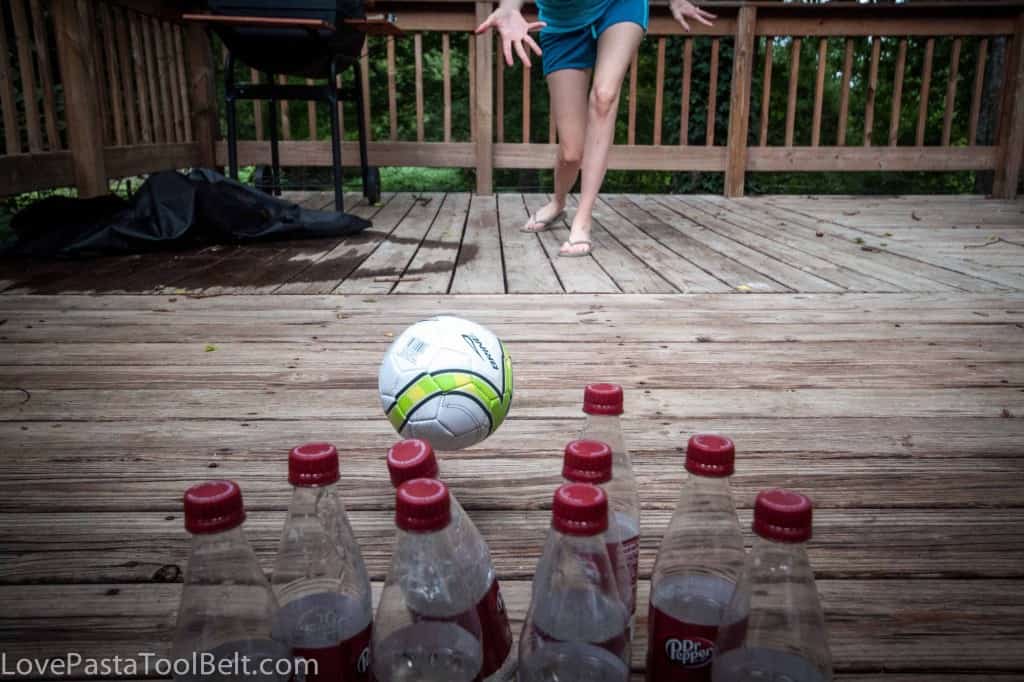 This is a fun and inexpensive game for your next backyard bash. It worked well and we enjoyed playing a little game of bowling on our back porch. We were one pin short because we lost a bottle but it still worked just fine for us.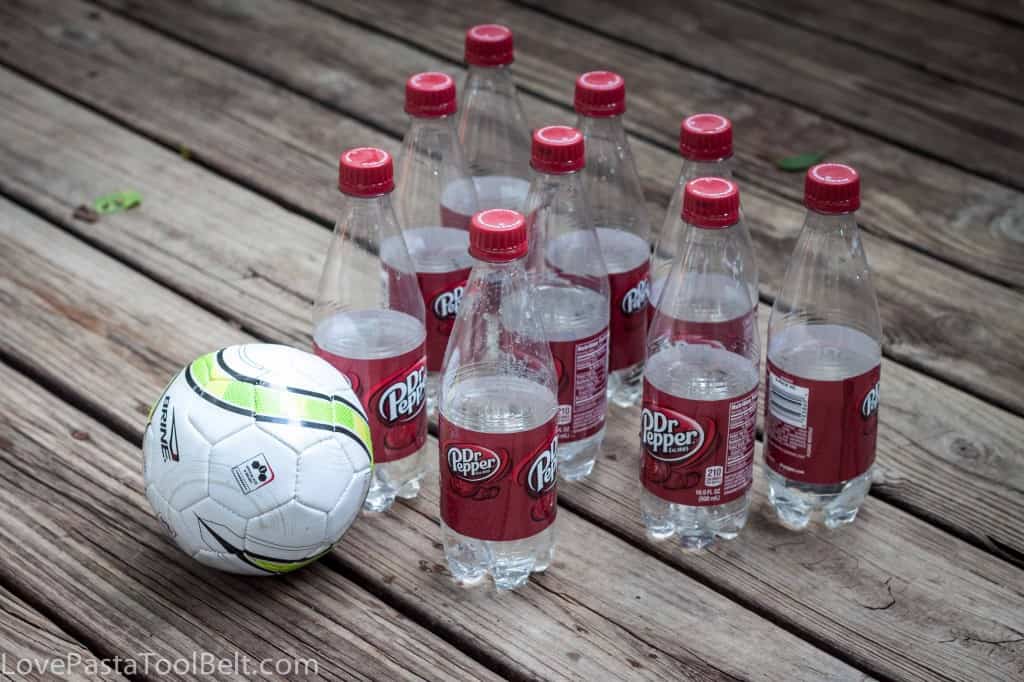 It is great to have these products on hand for whenever we have a outdoor party. The Cheez-Its Snack Mix is perfect for a little munching while the grill heats up and the Dr Pepper keeps you cool on these hot summer days. Tell me, what essentials do you keep on hand for when guests stop by?