I'll be honest, fruit isn't my favorite thing. I love vegetables, love them! But as far as fruit I'm fine to be without it. Lately we have eating a lot more fruit and vegetables. My husband has been doing most of the fruit eating but I am trying hard to incorporate more fruit into my diet. One delicious way that I've enjoyed doing that is with these Brown Sugar Peaches.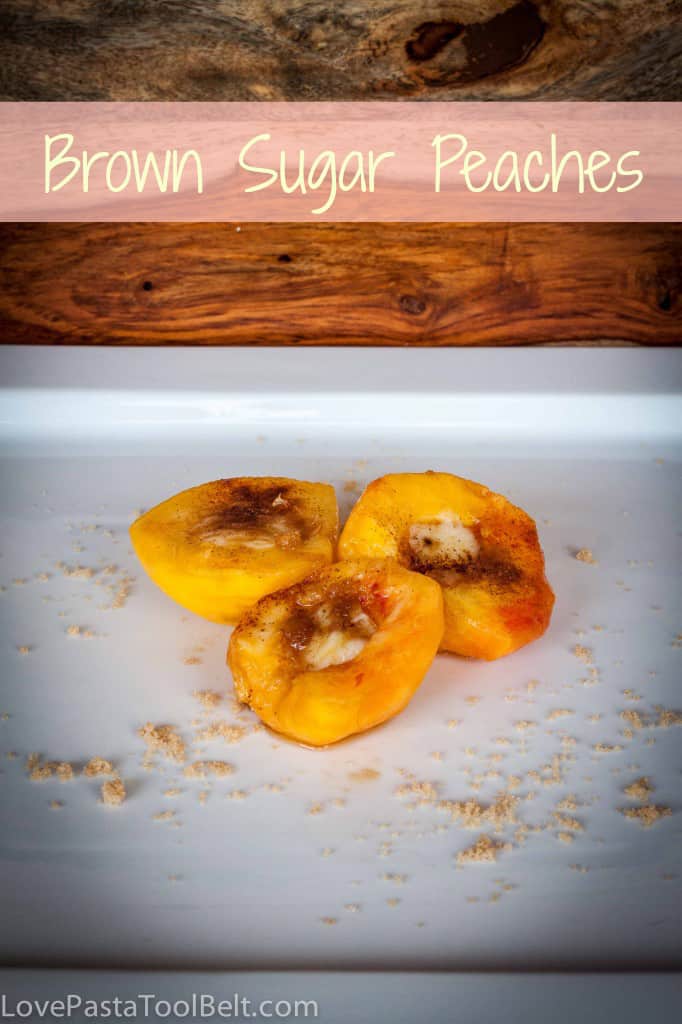 This recipe is one that my mother-in-law makes. My husband has always told me about it but I had never tried it. I think the time she made it was the second time I went with Tyler to visit his family. This was one time I shouldn't have gone. I was coughing and coughing before he picked me up for the five hour drive. I felt miserable and slept most of the way there. I got so sick and lost my voice. I ended up in the urgent care with laryngitis and take note I'm not a person who goes to the doctor every time I get sick. It was the first time that I met my brother-in-law and he referenced it in his best man speech at our wedding. He said the first time I met Emily I said to Tyler, "She seems really great but she doesn't talk much" to which Tyler responded, "I know, isn't it great!" Obviously Tyler was kidding and I had laryngitis so his brother has learned that I do indeed talk. To make a long story short, I didn't try these peaches and I was missing out, they are delicious!
Ingredients
4 peaches
Brown Sugar
Butter
Cinnamon
Instructions
Peel peaches and cut in half
Place the peaches in a clear baking dish
Place a dab of butter into the hole left in the peaches (where the pit was)
Sprinkle brown sugar into the peaches, or if you're like me dump it in yours and sprinkle in your husbands
Sprinkle the top of the peaches with cinnamon
Place into a warm oven and leave in for about 10 minutes or until butter has melted
Serve and enjoy!
https://lovepastatoolbelt.com/2014/07/brown-sugar-peaches/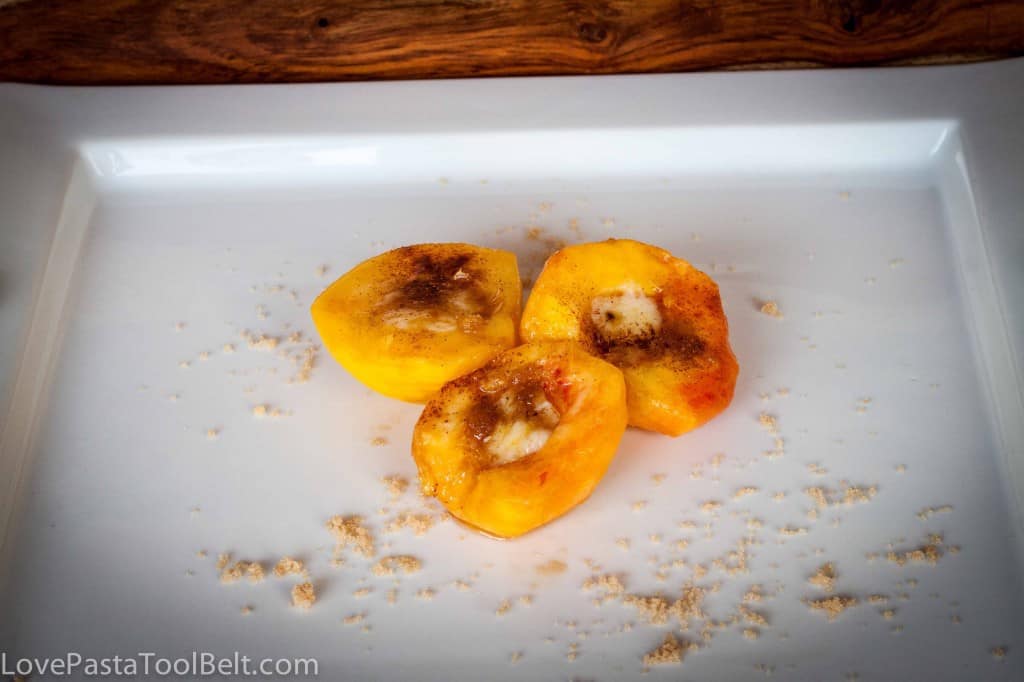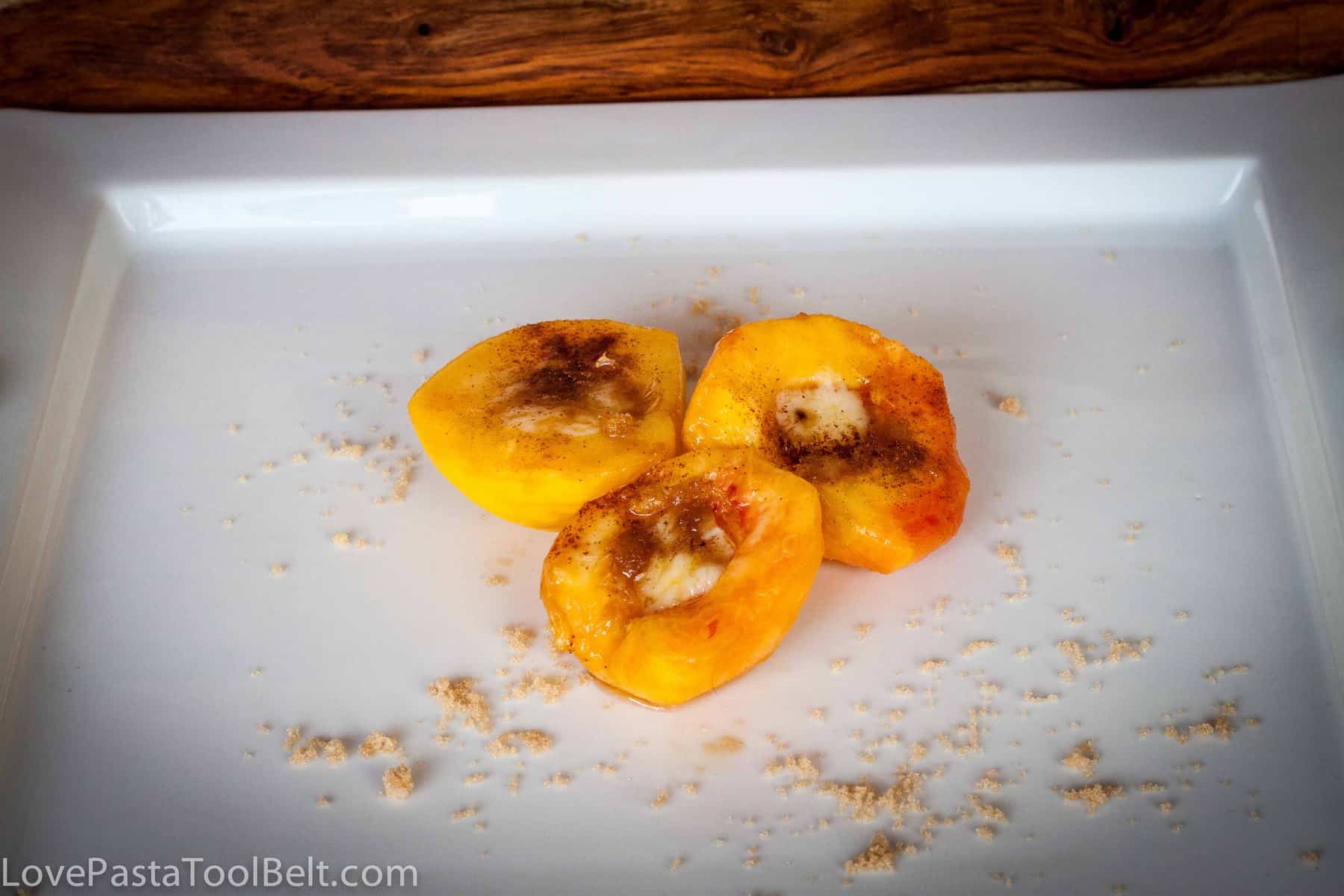 I love these peaches for a great side dish. They are the perfect summer dish too. We had them alongside some grilled chicken and some other delicious side dishes that I will be sharing with you soon.
Do you have a favorite way to serve fruit with a meal?