I am a member of the Collective Bias®  Social Fabric® Community.  This shop has been compensated as part of a social shopper amplification for Collective Bias and its advertiser. #CollectiveBias #SayCheeseburger 
I love summer time! Although I am really appreciating the slightly cooler temperatures we had last week. One of my favorite things has been getting out on our back porch and grilling out for dinner. We probably grill out 3-4 times a week. Ok, when I say we, I mean Tyler. He is the grill master and I take care of prep and anything inside. Burgers are probably my favorite thing to grill out. My brother-in-law has a delicious twist on the classic cheeseburger that I had to share with you today. I give you the Hawaiian Cheeseburger.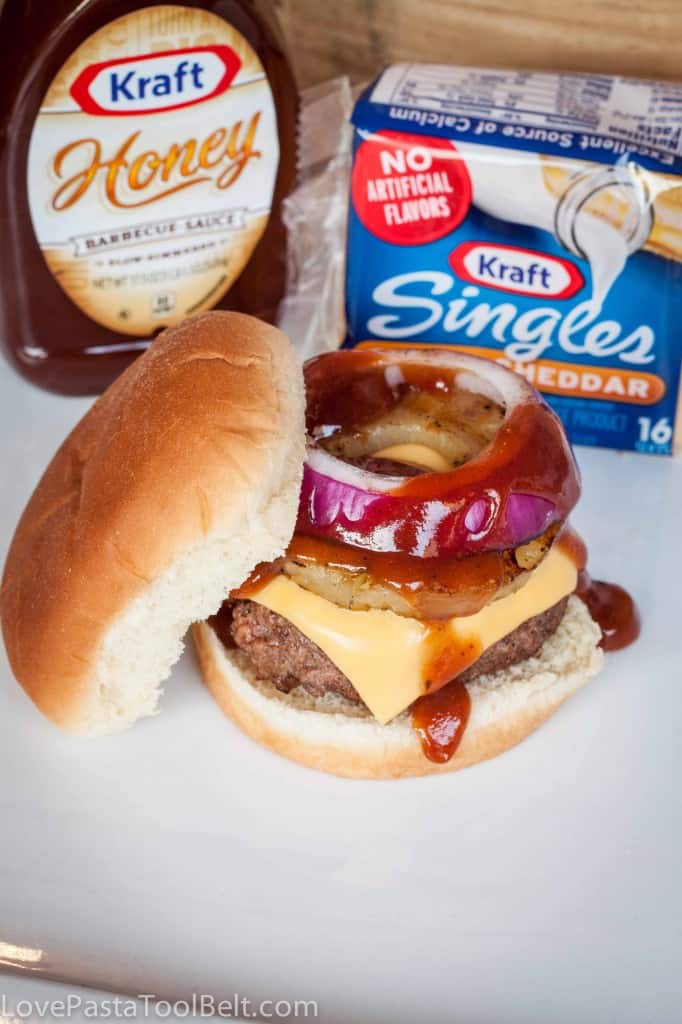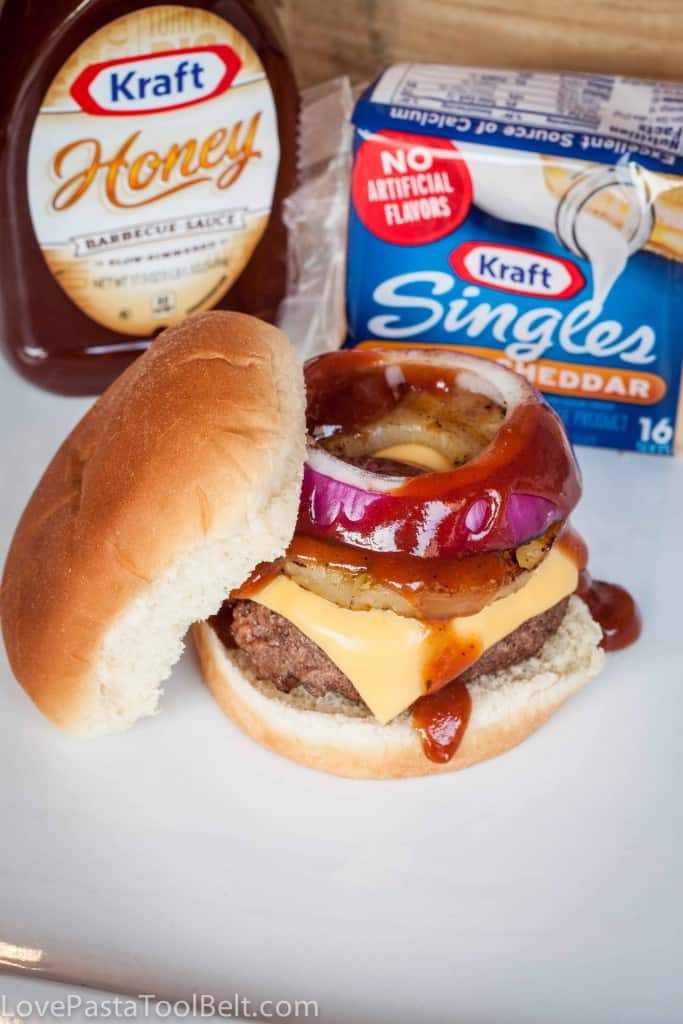 I can't get enough cheeseburgers this summer. Would you believe that I used to eat my burgers plain with only salt? Boring right? I've since moved up in the world to the classic cheeseburger. Honestly I don't really like condiments other than BBQ sauce. That's why this Hawaiian Cheeseburger is right up my alley with it's BBQ sauce and pineapple! We decided to invite my sister and brother-in-law over for dinner the other week and to make these delicious burgers. I first headed to Wal Mart to pick up the ingredients including my Kraft BBQ sauce and Kraft Sharp Cheddar Singles.
After I got all of my ingredients we (Tyler) fired up the grill and got to cooking!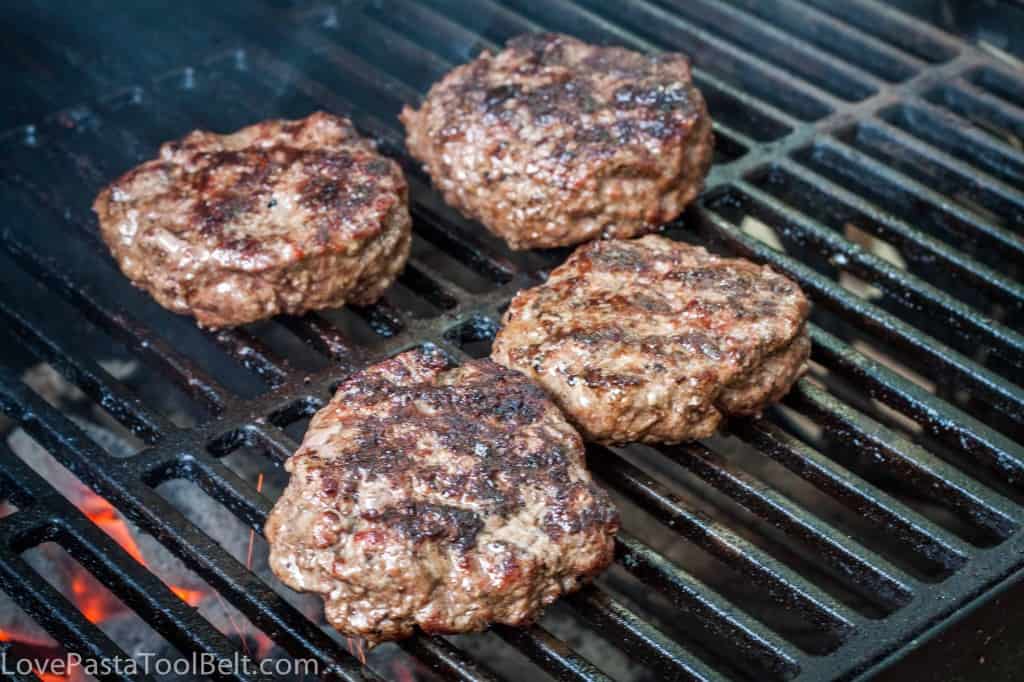 Ingredients
1.5 lbs ground beef
1 1/4 Tablespoon Season-all
1 Tablespoon Oregano
Salt and Pepper to taste
1/8 Cup Worcestershire Sauce
Kraft BBQ Sauce
Pineapple slices
Kraft Singles (Sharp Cheddar or your choice)
Red Onion
Hamburger Buns
Instructions
Heat up your grill
Mix together ground beef, spices, and worcestershire sauce in a bowl
Form ground beef into burger shapes
Grill burgers until done
When burgers are nearing done take Pineapple slices and warm up on the grill
Top burgers with cheese as soon as they come off the grill.
Add pineapple, red onion and BBQ sauce on top of melted cheese
Put on a bun and enjoy!
https://lovepastatoolbelt.com/2014/07/hawaiian-cheeseburger/
Since we have cheeseburgers a lot it is always nice to mix it up with this delicious twist on the classic cheeseburger. We love the combination of the BBQ sauce and the pineapple. It makes for the perfect summer meal! Do you have a favorite way to dress up your cheeseburger?
Be sure to check out the Paisley Points and find out how you can earn great prizes when you purchase Kraft Foods cheese brands at Wal Mart