This shop has been compensated by Collective Bias, inc. and its advertiser. All opinions are mine alone. #CollectiveBias #BrewOverIce #BrewItUp
Is anyone else as fascinated with the Keurig as I am? I think they are a fabulous invention but the problem is, I don't drink coffee. Cue gasps! I know I know, how can I survive without coffee right? It's just never appealed to me but I still want to be able to use a Keurig. Well this summer I found out you can brew over ice for cold non-coffee drinks with the Keurig. I decided immediately that I had to try out some Iced Tea with Keurig.
I love that you can brew cold drinks with Keurig's Brew Over Ice flavors. They are perfect for a refreshing drink especially on these hot summer days. Being back in the south, it seems to be even hotter and more humid than I remembered so coming inside to cool off with a cold drink is the perfect relief.
Once I found out about the Keurig Brew Over Ice flavors I knew I had to head out to pick some up. I picked up the Snapple Peach Iced Tea and the Vitamin Burst Strawberry & Pomegranate K-cups at Wal Mart.
Quite honestly the Keurig fascinates me. We don't have one yet so I headed over to my sisters to use theirs. My husband loved having it to use when we lived there and it's definitely on our Christmas list for this year!  Now that I can brew cold drinks with the Keurig it's on my list too! When you brew your Brew Over Ice flavors you should brew them on 6 oz (small) or 8 oz (medium) setting for the best brewed taste. I brewed mine both on the 6 oz size and they filled the plastic tumbler that I used!
I brewed myself a cup of Snapple Peach Iced Tea and the Vitamin Burst. Both of them were full of flavor and true to their names. They were the perfect delicious and refreshing drink. I always like to come in after playing with the puppy dogs and enjoy a cool, refreshing drink. The Keurig Brew Over Ice cups are perfect for doing just that.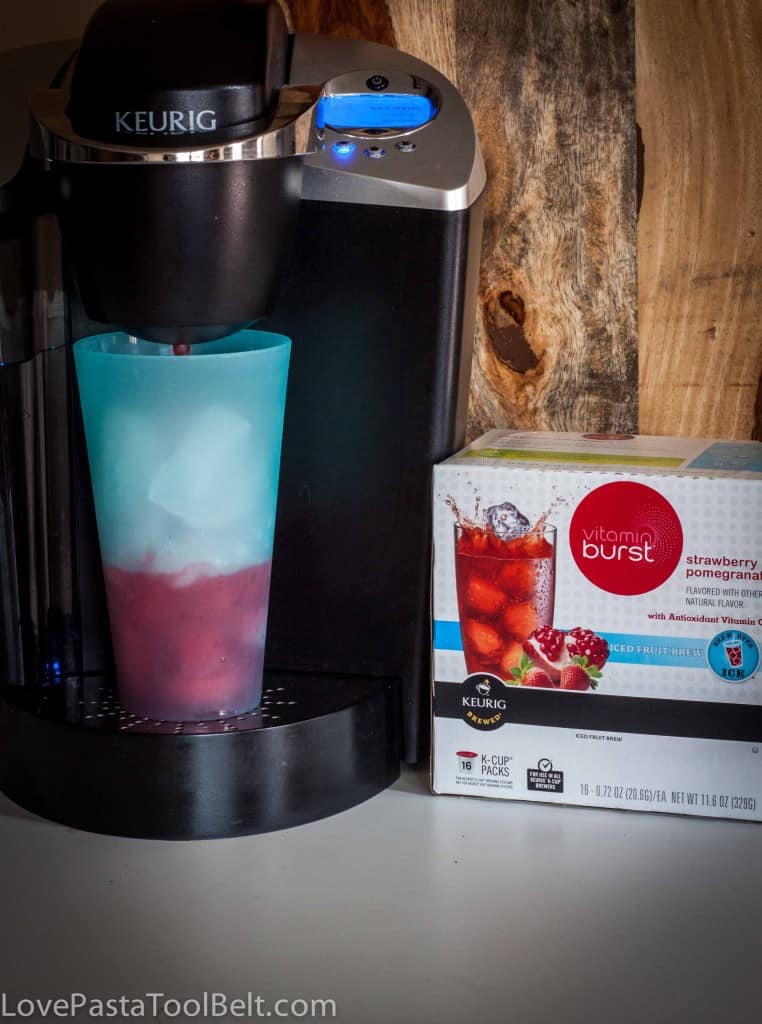 Have you seen these Brew Over Ice flavors at your local Wal Mart? Which flavor do you want to try out first?