We spent July 4th weekend in Chicago with my family. Chicago is my favorite big city that I've been too. It's so clean and beautiful. This was the first time my husband had been to Chicago and he loved it as well! We are already looking forward to going back. Because I love reading about other peoples trips and getting ideas I thought I would share about Our Trip to Chicago.
Tyler and I flew into Chicago on Thursday night. We flew Southwest and I had not flown Southwest in a long time. I was pleased with them. Our flight was on time and you can check up to two bags for free. Now you do pay for that in the open seating plan. I'm not sure how you get into a good group, maybe checking in online versus in the airport. We checked in at the airport and got in the last group. On our first flight we were able to sit together but on the way home we were not so fortunate. It was a short flight so it was ok but not ideal. But not paying $50 both ways to check our bags was a nice change.
We stayed at The Godfrey Hotel. My dad got the reservations. It was a nice hotel, very modern and hip. Our only complaint was the 4th floor rooftop bar that they had. Initially they had us on the 11th floor with no view so my dad asked our rooms to have a view. They switched us to the 7th floor while warning my dad it was right above the bar/club. So until about 1 or 2 am all you heard was the beat from the music. Fortunately we were still able to sleep well but if you stay here make sure you request a high floor and know you  might have to sacrifice your view for a quiet night sleep. Other than that we had a good stay and it was in a good location!
We walked so much while we were in Chicago. On Friday we checked out the Magnificent Mile, Navy Pier and the Riverwalk.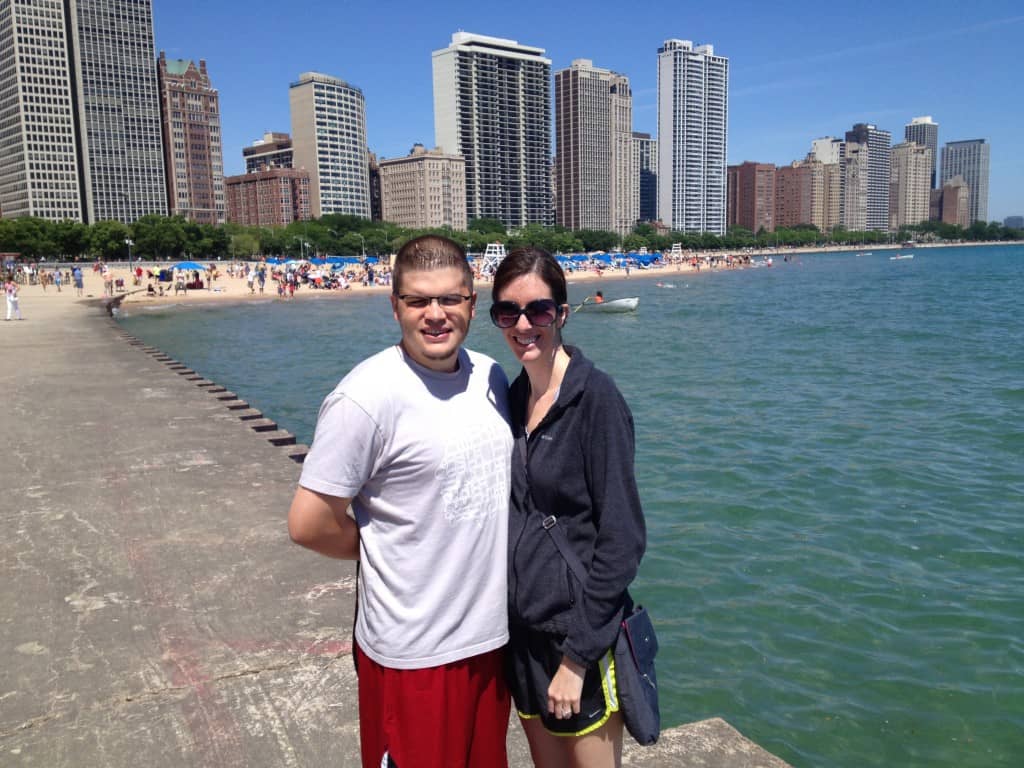 We had lunch at O'Brien's on the Riverwalk and it was delicious. The Chicken and Cheese Quesidilla was so good and sitting on the river, outside and eating lunch was a beautiful setting.
After lunch we checked out the old Marshall Fields building which is now a Macy's. It was so cool. It's a 14 story building and 8 stories of it are a Macy's. It was crazy and so cool! I also found a Target in downtown which was pretty cool! We went by the Sears Tower but the wait was 2.5 hours so we decided to forgo that for this trip.
Friday was the 4th. We had dinner at Gino's East and were not incredibly impressed. Apparently our server lost our order or something because an hour after we ordered we had not even received our appetizer. Then everything came out at once and we were not impressed by the deep dish pizza which was a disappointment.
After dinner we had a 8:30 river architecture tour which I highly recommend. This was one of our favorite things that we did. Our tour guide was great and it was so cool riding up and down the river and seeing the different buildings. Our tour was a combined tour that included riding the boat out to the edge of the river right by the lake and enjoying the 4th of July fireworks in a boat and not having to fight the crowds. It was the perfect way to see them!
On Saturday we had breakfast at Yolk. It was absolutely delicious. Huge portions and so good! If you're in Chicago or Indianapolis (where they have another location) I would highly recommend it for breakfast!
After breakfast we took the bus to the Lincoln Park Zoo. It was a beautiful zoo. Our favorite part was the polar bear. She was so fun and putting on quite a show. So be sure to stop by and see her!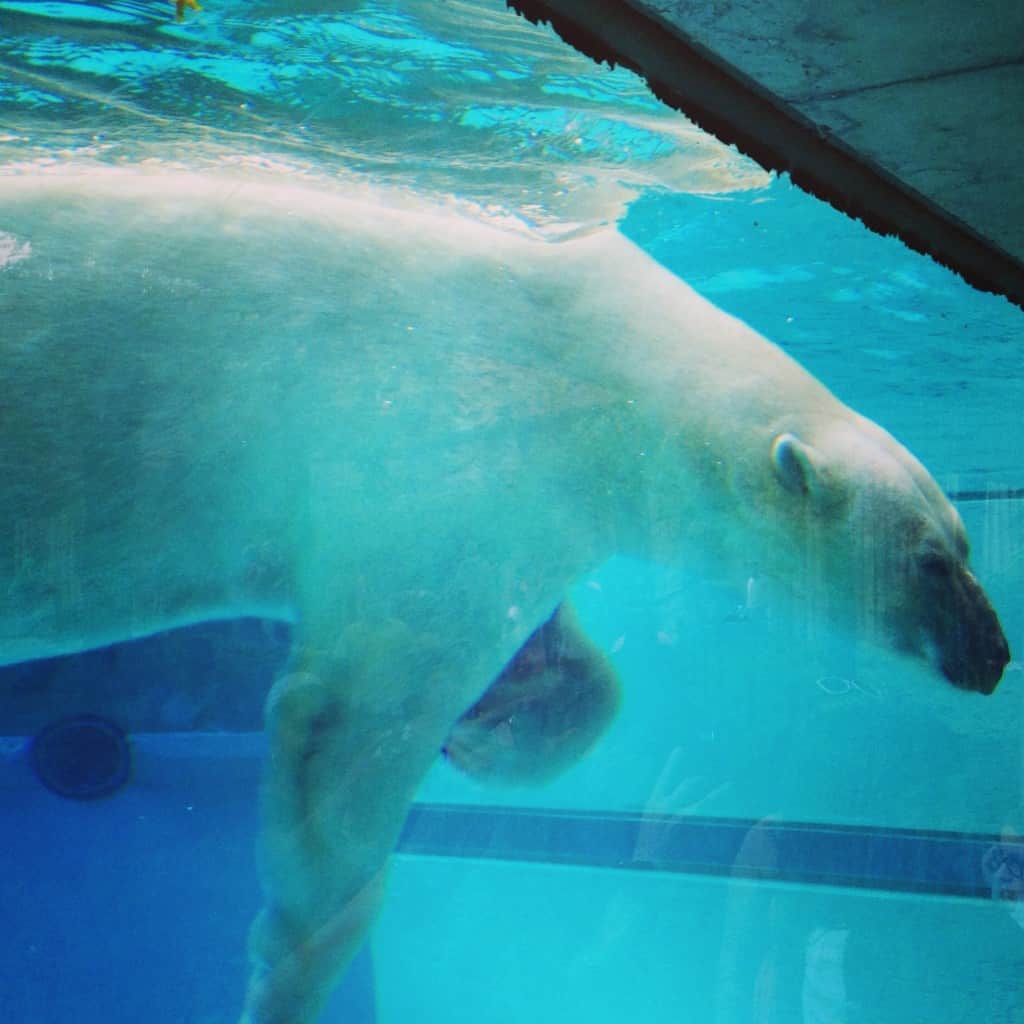 Saturday night we had dinner at Rosebud Theater District. It was an Italian restaurant and was so delicious! I got the Cheese Ravioli, a classic and a stand by for me and it did not disappoint. We finished off our meal with the Godiva Chocolate Mousse cake, you should try that, so good! After dinner we went to see Motown the Musical which was an excellent show full of great music and a great story.
Sunday morning we had breakfast again at Yolk and then went to check out Millennium Park and the bean! That was fun to see! We then checked out of our hotel and headed back to the airport to fly home.
We had a wonderful trip and loved Chicago! We've already started our list of things to do next time we go.
1. Tour Wrigley Field and attend a game
2. Eat at RPM- Bill and Giuliana Rancic's restaurant
3. Take the Gangster Tour- My mom really wants to do this!
4. Take one of the double decker bus tours, looks like a fun way to see the city!
Do you have a favorite city to visit? Or a favorite thing to do in Chicago? Tell me in the comments!