This shop has been compensated by Collective Bias, Inc. and its advertiser. All opinions are mine alone. #CollectiveBias #SparklySavings
I hate doing the dishes, are you with me? If there is someone out there who likes doing dishes I would like to meet you! Lately my dishes have been coming out of the dishwasher looking less than spectacular and I don't like that. It's a waste of water and time having to rewash the dishes because of spots or food stuck to them. I decided to try out Finish dish detergent and a plus is the Sparkly Savings with Finish Dishwasher Detergent. Because I love when a good product has a great price.
Since doing the dishes can be so drab I decided to create a fun and super cute container to store my Finish dishwasher detergent. I wanted something that was easy to open and close since it stays under my sink. I searched around and found a great container at Wal Mart when I was there picking up my Finish dishwasher detergent. Wal Mart has a Rollback for the Finish product going on until October that can be paired with the coupon for extra great savings! I picked up some of the Power & Free ones that have less harsh chemicals and also the gel packs. I wanted to try both of them out!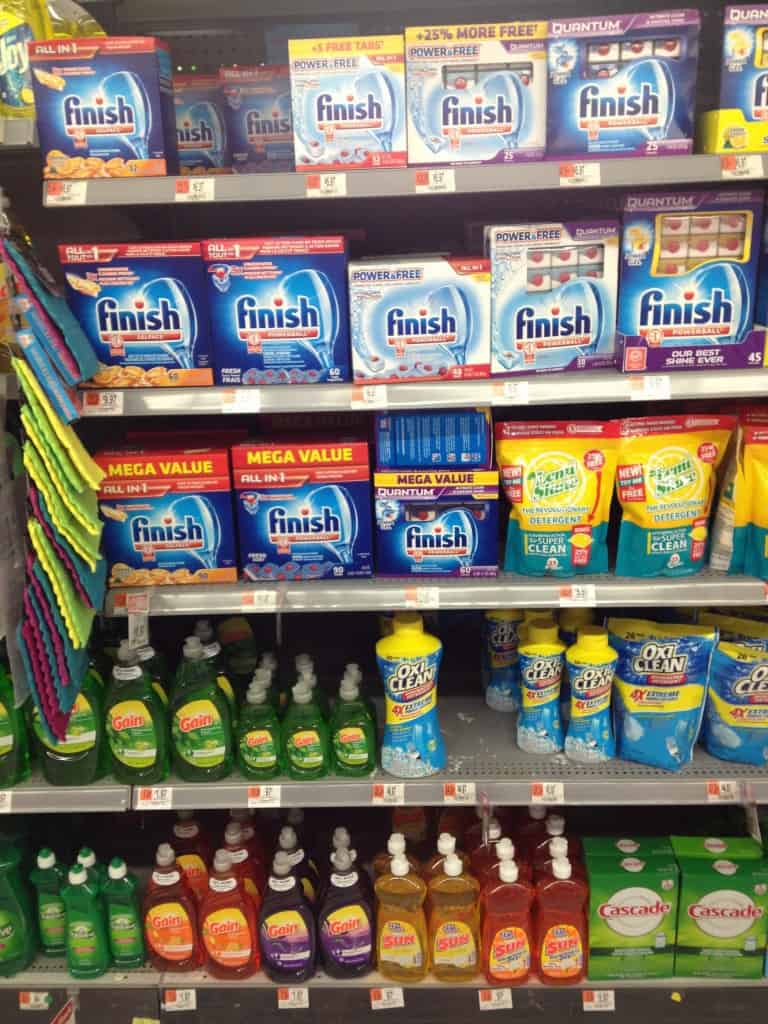 Supplies:
– Plastic container
– Krylon Metallic Spray Paint
– Krylon Crystal Clear Acrylic Coating
– Spray on Adhesive
– Silver glitter
Instructions:
1. Spray paint the container silver. I did this with the top on so the inside wouldn't be spray painted. Allow to dry.
2. Spray the adhesive onto the front of the container and then sprinkle glitter on the adhesive sprayed part. Allow to dry.
3. After the glitter has dried shake to remove excess glitter.
4. Spray glittered part with the acrylic coating to keep glitter from falling off.
This was an easy project and a cute way to store my dishwasher detergent. I love having Finish as a new detergent to get my dishes sparkly clean! Do you have a special way to store your dishwasher detergent? I feel like a cute, sparkly container just makes it a little bit more fun!