I went on a baking spree the other day. I made some delicious recipes that I am so excited to be sharing with you. The first one I'm sharing with you is the Chocolate Chess Pie. This is a recipe that I got from my mom and it is delicious and perfect for the upcoming holidays.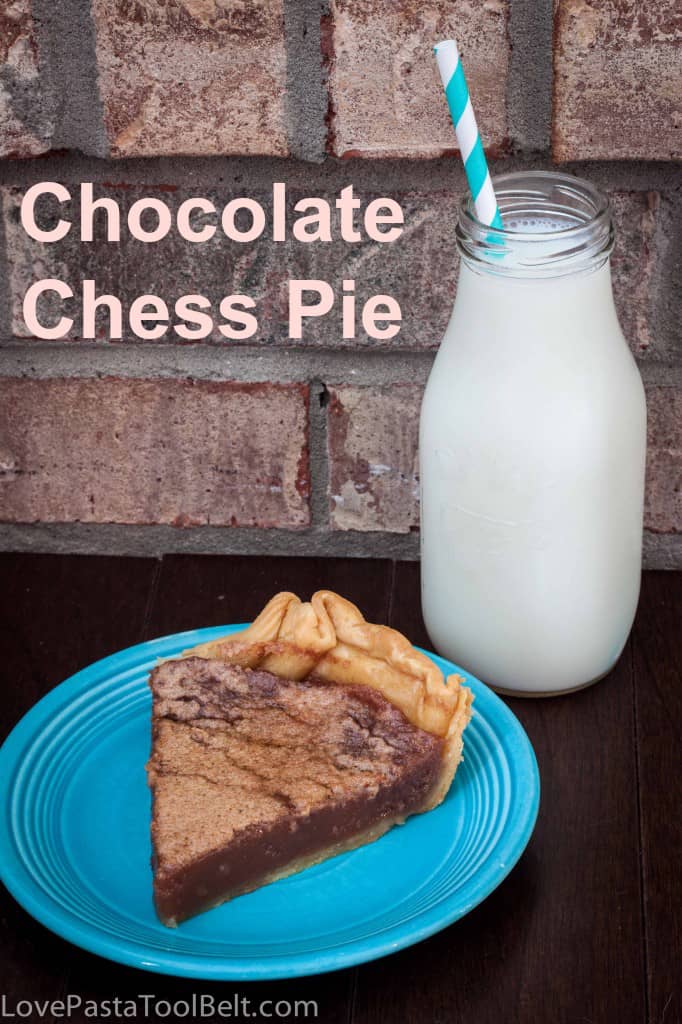 I love making new desserts but I don't like to keep them sitting around the house. We don't need to be eating an entire pie. So my new perfect option is to give the sweets to my sister to take into work to her fellow teachers and administrators. I sent this pie in with her and my sister said it went so fast that she didn't even get a piece. She said they were still talking about it when she left. As a food blogger that's about the best thing you can hear. This is one recipe that will be made again for a crowd!
I halved the recipe and just made one pie so if you only want one then it's easy to half! This pie was quite delicious and the perfect chocolate treat. I think it would be the perfect dessert for your fall meal or thanksgiving. In my family we have a Fall Meal on my dad's side since we don't do Thanksgiving together. Hmm maybe I will take this pie for the fall meal this year! What's your favorite pie recipe?