This shop has been compensated by Collective Bias, Inc and its advertiser. All opinions are mine alone. #GetaShot #CollectiveBias
Have you heard about how you can Give a Child a Shot at Life with Immunizations at Walgreens? When you get your seasonal flu shot at Walgreens, they will in return give a shot to a child in a developing country. In thinking about this, I wanted to change things up a bit and tell you a personal story about one of my experiences when I was able to give back.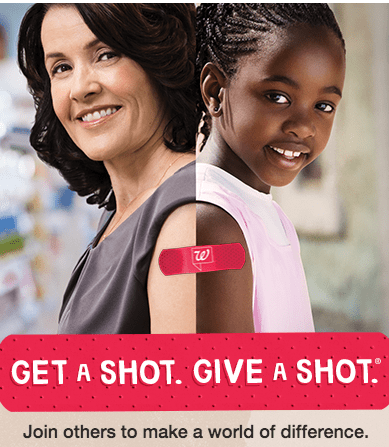 In 2008 I traveled to Chiang Mai, Thailand with a group from my church. We joked most of the trip that my family made up about half of the church group. My sister spent about 6 summers in Thailand teaching English at a school and during each summer the church group came for a two week period. My dad had gone the previous year and surprised my sister. He had been so taken with the Thai people, the culture, and the love for ministering to these children, that he began encouraging our family to go the next year. He got nine of us excited and ready to go: my mom, brother, myself, my dad's mom and two of his sisters and three of their children. We were all excited and ready to go but unfortunately due to cancer and a fall off a ladder my dad was unable to go but he stayed home and sent his prayers with us (also he beat the cancer and recovered from the fall and is healthy and well today).
We all took off one day in July. We flew 15 hours to Seoul, Korea then took a 5 hour plane ride to Chiang Mai. I don't know if you've ever flown overseas but it's not for the faint of heart. But it was completely worth it.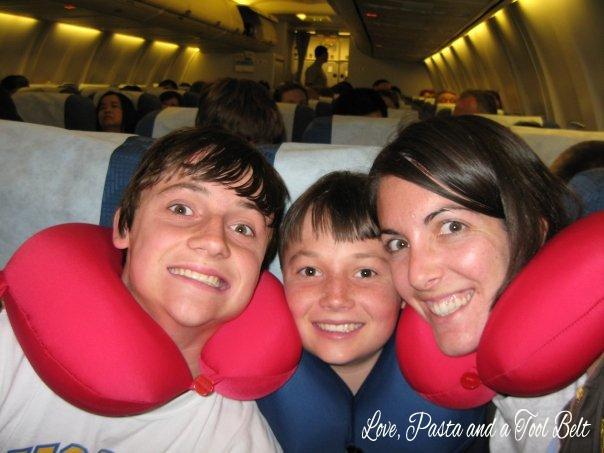 We arrived at the school and were amazed at the overwhelming love the kids gave us. They were immediately attached to us and were holding our hands, riding our backs, hugging us, and following us around. They even chased our bus up the road as we entered the school.
We spent a week at this school teaching vacation bible school and some of the men spent the week painting their houses and fixing things up. It was one of the best experiences. The children were so sweet and loving. When my sister returned the next year the little girl, Nata, who had attached herself to me still remembered me and was asking all about me.
I'm telling you this story today to share my personal story of going beyond my comfort zone and seeing people in the world who are less fortunate than we are. They don't have the same benefits and privileges that we have here in America. While not all of us can afford to go to another country (and I was blessed to have my parents pay for my trip) there are still things that we can do to help those who are less fortunate than us. I love that Walgreens is giving you a chance to do that. When you choose Walgreens as your location to get your seasonal flu shot you are giving a shot to a child in a developing country. What a great and easy way to give back to those who are in need.
Tell me, what are some ways that your family likes to give back?