My mom has so many delicious dessert recipes. She's always baking up one to take to a family event or when we come home for the weekend. These Hello Dolly Bars are one of her go to bars! They only have a few ingredients which make them easy to make and perfect for a crowd or just when you get that sweet tooth like I'm having right now talking about them!
Ingredients
1 can Eagle Brand Milk
1 6 oz chocolate chips
1/2 cup margarine
1 1/2 cup graham cracker crumbs
1 1/3 cup coconut
Instructions
Melt butter and add to cracker crumbs
Spread into pie pan
Add chocolate chips, coconut and milk
Bake at 350 for 25 minutes
https://lovepastatoolbelt.com/2014/09/hello-dolly-bars/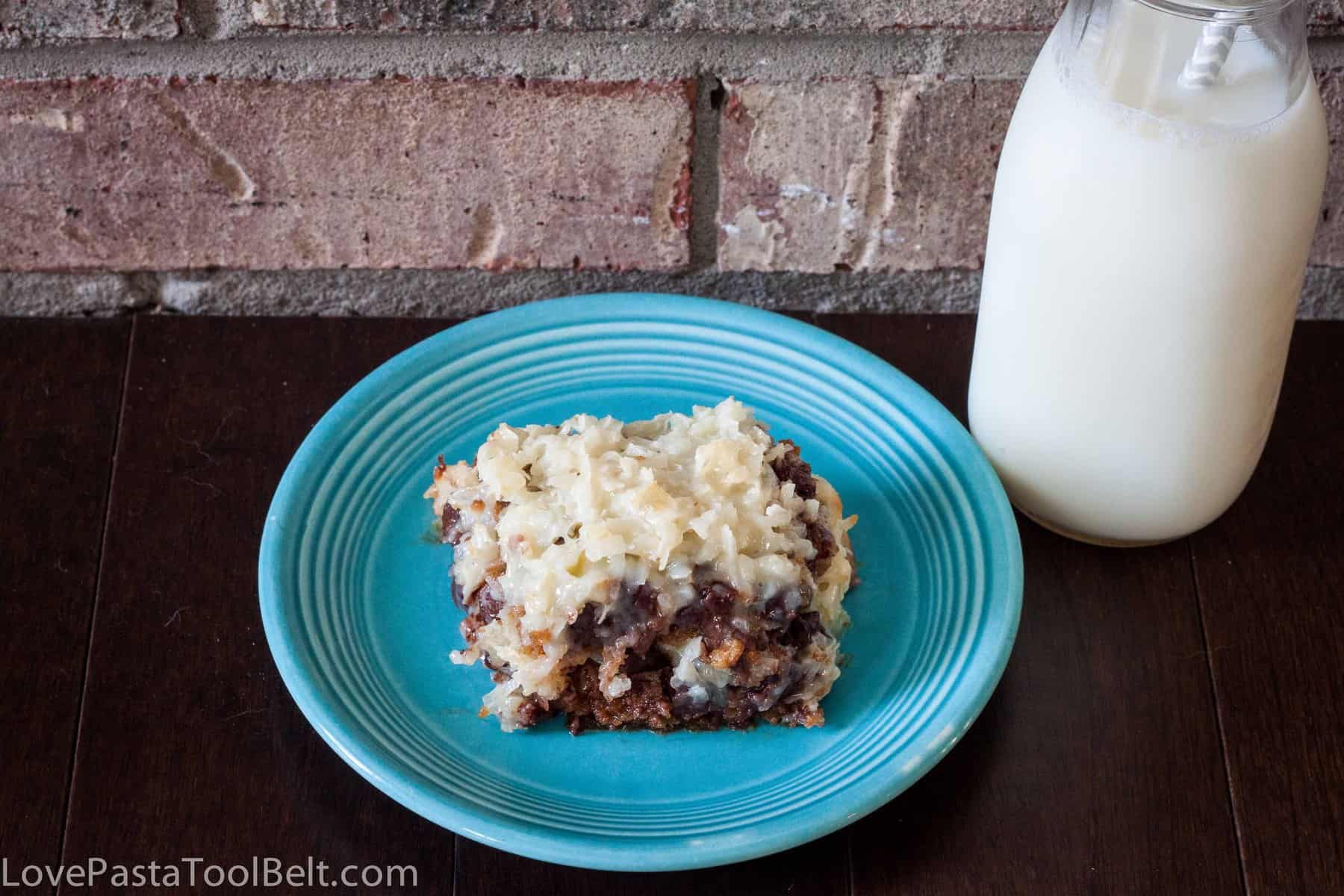 These bars combine chocolate and coconut for a delicious taste. I love melted gooey chocolate so when these are hot out of the oven they are so so good. Especially with that added graham cracker crust, um YUM!
You know I love a good dessert bar recipe especially one that is so easy to make. I hope you will love this one! What's your favorite go to dessert?