Do you like to take pictures? I do! Sadly I don't take as many as I used to, but I'm sure when we have kids I will be right back to taking tons of pictures. Right now most of my pictures revolve around my dog, but I mean she's adorable so why wouldn't they? I remember the days of taking tons of pictures with friends and then developing them or burning them to a cd so everyone could have them. Then the wonderful invention of the smart phone came along. Well now picture sharing has gotten one step easier with My New Favorite App: Seahorse.
Seahorse makes sharing photos with friends and family so much easier. You can upload your photos to a "scene", pick who you share the scene with and then whoever it's shared with can download any of the photos to their own phone. Gone are the days of texting and emailing each other photos, this app makes it so much easier to share photos!
1. The first step is to download the app. Go to your App Store and search for Seahorse. It's a free app and simple to download like all other apps. Here are the links to download them for Iphone or Android.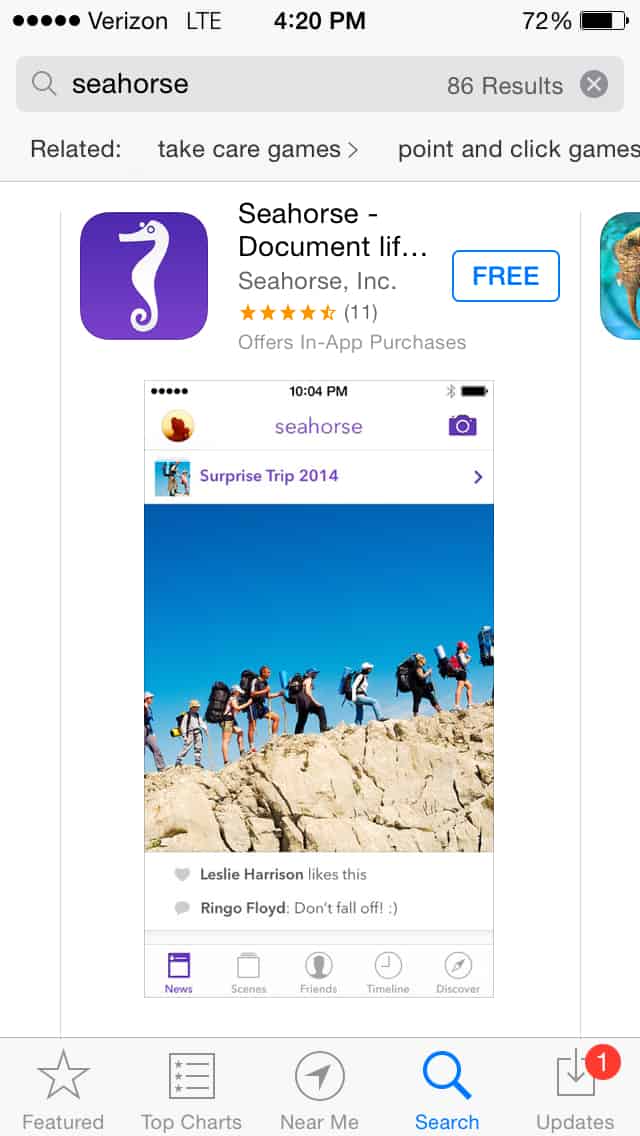 2. After you download the app you have to create an account. This is easy and it comes free with storage but right now you can get an extra 5MB of storage using the code CLEVERHORSE. To do this follow the instructions below,
Tap the icon on the top left corner to access your account settings
Tap "Redeem"
Tap "Write code" and enter CLEVERHORSE
Tap "Go" on your keyboard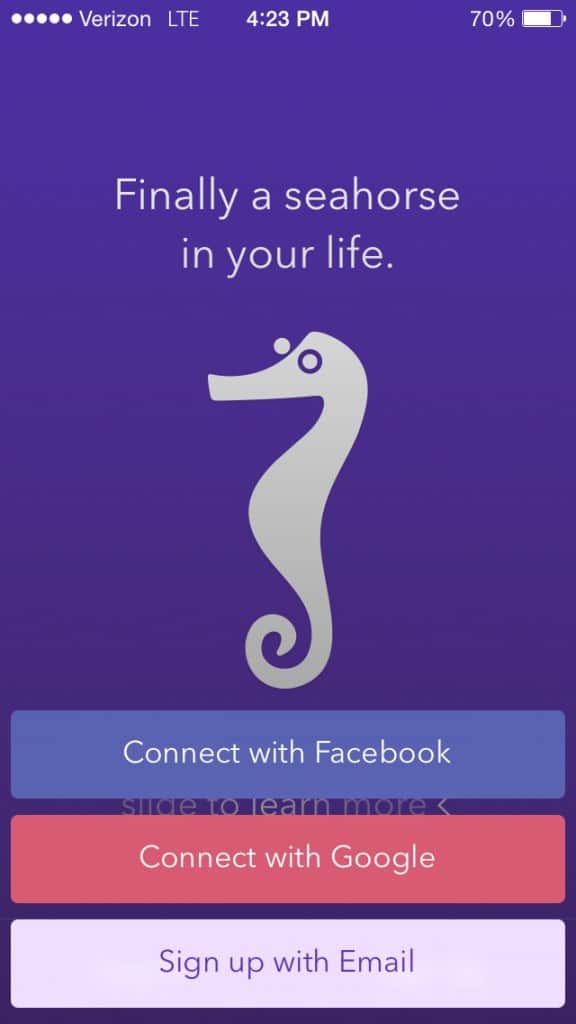 3. After you have signed up for an account it's easy to invite friends and create scenes. You'll want to go to Scenes on the bottom bar and then create a new scene. After it's created you can tap the icon in the bottom left with a persons head and add friends and family to your scene and if they don't have Seahorse yet it invites them to download the app!
4. It's easy to go into Seahorse and pick a picture that a friend or family member uploaded and download it to your phone! All of the photos and videos that you upload are now co-owned by everyone invited to the scene. But no one outside of the people invited can see your photos and videos!
I love what this app allows you to do! When my dad and brother were in Europe last month my dad was sending photos everyday with long captions telling us what he was doing. With Seahorse it would be so much easier to share those photos. All he would have to do would be to upload the days photos and then we could see all of the photos, not just the one or two he had time to send. I'll be telling him about this app for his next trip! Seahorse makes sharing photos with family and friends so simple, it's my new favorite app!
I was selected for this opportunity as a member of Clever Girls Collective and the content and opinions expressed here are all my own.