I love banana bread, it's so good. But sometimes I find it to be just a bit too sweet. I had some over ripe bananas that were ready for some bread but I wanted to change it up a little bit so I decided to try a Peanut Butter Banana Bread out and added an oatmeal crumble to the top for a little extra deliciousness.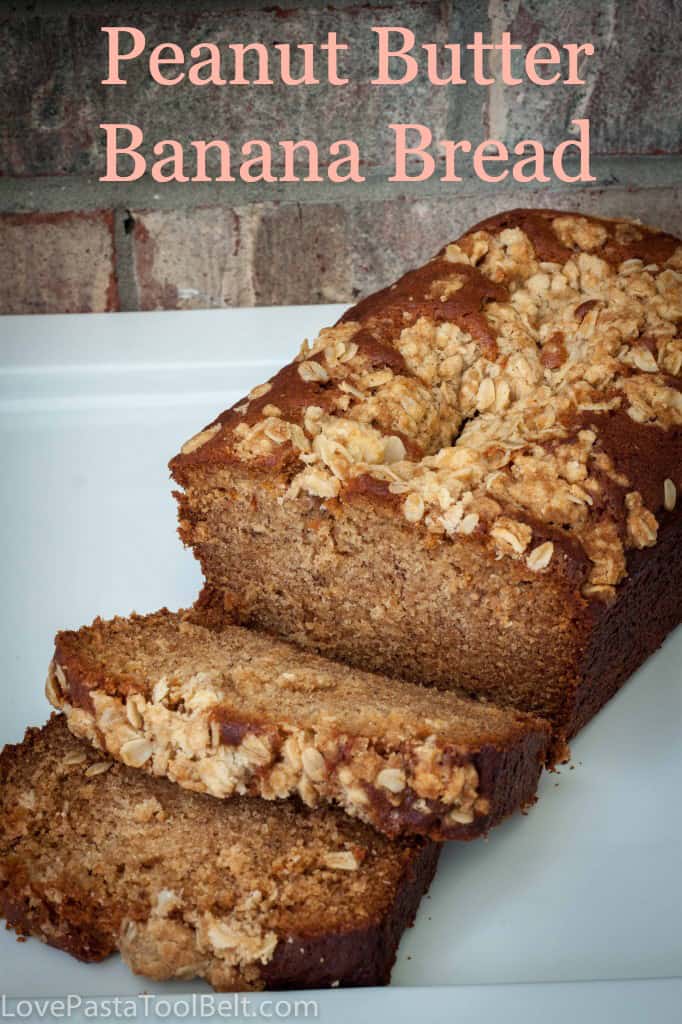 I love peanut butter and bananas together so I just started thinking how good would banana bread be with a peanut butter flavor? It did not disappoint. I decided to switch out some of the sugar for honey and see how that tasted. The answer is, delicious. I loved this bread and it wasn't too sweet, it was just perfect.
Peanut Butter Banana Bread
Ingredients
- 1/2 cup butter, softened
- 3/4 cup white sugar
- 1/4 cup honey
- 2 eggs
- 3/4 cup peanut butter
- 2 bananas, mashed
- 2 cups all purpose flour
- 1 teaspoon baking soda
Crumble Topping
- 2 tablespoons melted butter
- 2 tablespoons brown sugar
- 2 tablespoons flour
- 1/4 cup quick cooking oats
Instructions
Cream together butter and sugar
Add in the honey and eggs and mix well
Stir in the peanut butter, flour and baking soda until well mixed
Pour the mixture into a greased bread pan
Mix together crumble ingredients and sprinkle on top of bread mixture
Bake at 325 for 70 minutes
Insert a fork and ensure it comes out clean
https://lovepastatoolbelt.com/2014/09/peanut-butter-banana-bread/
Have you ever added peanut butter to your banana bread? Or anything else for that matter? It seems like there are some good options to add in to banana bread. What do you add?
Adapted from: All Recipes