Do you have pets? We just added a new puppy to our household and it has been an experience. Puppies are a lot of work but so worth it and so cute! Having a puppy comes with a lot of responsibility and a lot of worries too. Sadie, our puppy, is our second dog. You've most likely seen Dolly, our first dog, on the blog. We had a little scare with her the other month so today I wanted to talk about keeping your pet healthy and introduce you to Miss Sadie.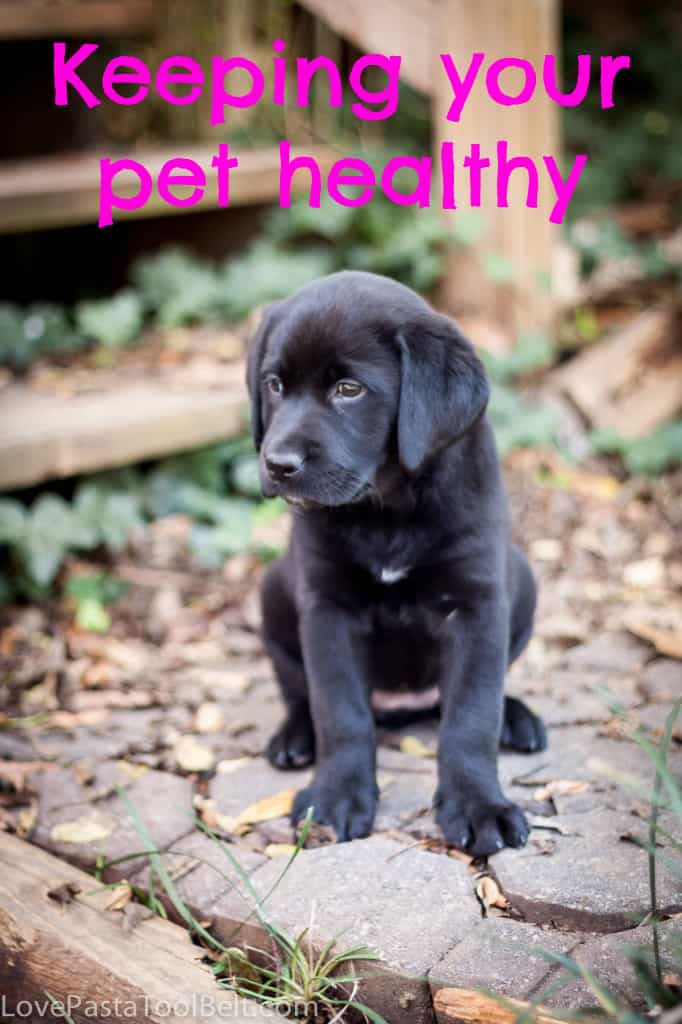 Miss Sadie Swift is a sweet 9 week old black lab. She was a part of my sisters dog's litter of 10 puppies that you may have heard me talk about on social media. She is rambunctious, sweet, cuddly and a fun little puppy. We are making sure to feed her well and take her to regular vet appointments to keep her healthy and growing up big and strong.
Regular vet appointments are so important to keep your pets healthy. The other day we were heading to the vet for Dolly's yearly shots and she gave me quite the scare. As I opened the back of my SUV Dolly was so excited to go for a ride that she jumped up too soon and banged her head so hard on the door of the car. It was just me alone and I don't do blood well. I freaked out and was so worried about her. Her head had a nasty looking cut on it, fortunately we were on our way to the vet when it happened. We got Dolly to the vet for her regular appointment and had them check out her head. Fortunately, the cut was only superficial and she was ok; but for a bit there I was quite worried about her. The vet cleaned her head up and took care of her!
Another time she was sick and throwing up. We were so worried about her and noticed it happened after we gave her heart worm medicine. At our next vet appointment we were sure to discuss it with the vet and she was able to help us reach a solution to ensure we keep her healthy and to make sure she gets the heart worm medicine and doesn't throw it all back up.
Anytime your dog symptoms of an upset stomach, it's important to take him to your veterinarian so they can get to the bottom of their GI issue and prevent any more accidents at home. Royal Canin is a great site to help you with all of your dog questions. Do you have pets? What do you do to help keep them healthy?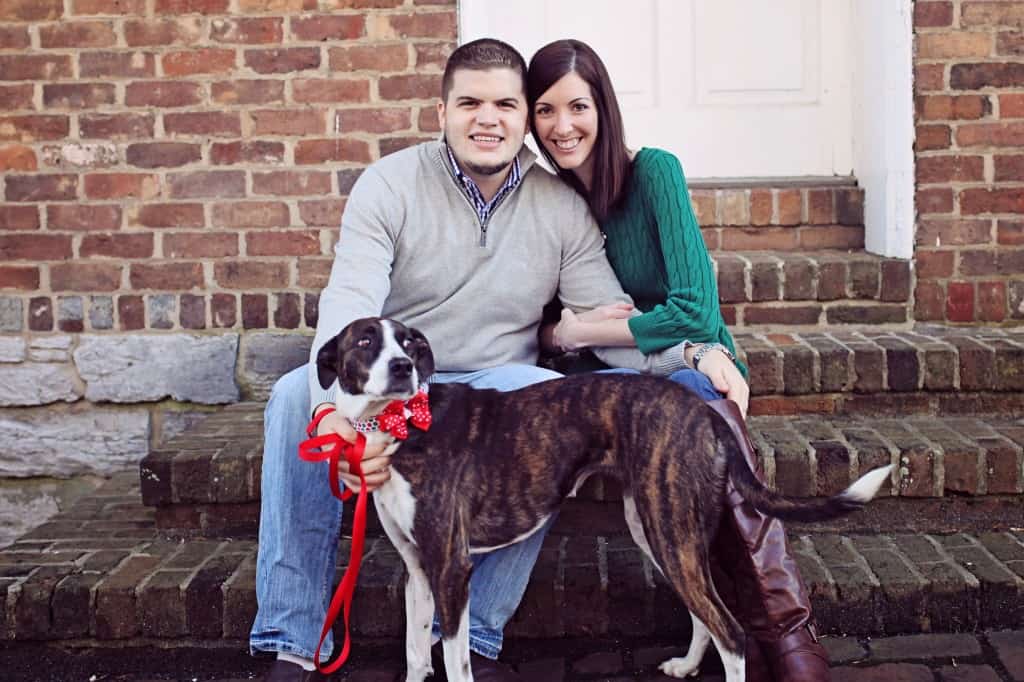 I was selected for this opportunity as a member of Clever Girls and the content and opinions expressed here are all my own.