The other weekend was the baby shower for my best friend. She's having her first baby, a boy, and I was so excited to throw her a baby shower. One of my favorite parts were these "Ready to Pop" Baby Shower Favors. I was perusing Pinterest and kept running across versions of these so I decided to create my own! I've also included a free printable for you to use but not to be sold or mass produced!
Supplies:
– "Ready to Pop" Printable
– Scrapbook Paper
– Paper cutter
– Corner rounder
– White card stock
– Twine
– Clear plastic goodie bags
– Popcorn
– Hole puncher
– Scrapbook tape
Instructions: 
1. Began by printing off the free printable of the "Ready to Pop" prints.
2. Cut out the printables and round corners
3. Cut out scrapbook paper to a slightly bigger size than the "Ready to Pop" prints and round corners
4. Stick the prints to the scrapbook paper with scrapbook tape
5. Punch two holes a little bit apart in the top of each tag
6. Pop some popcorn!
7. Fill clear plastic goodie bags with the popcorn
8. Tie twine around goodie bag and then through the holes to tie with a bow in front of tag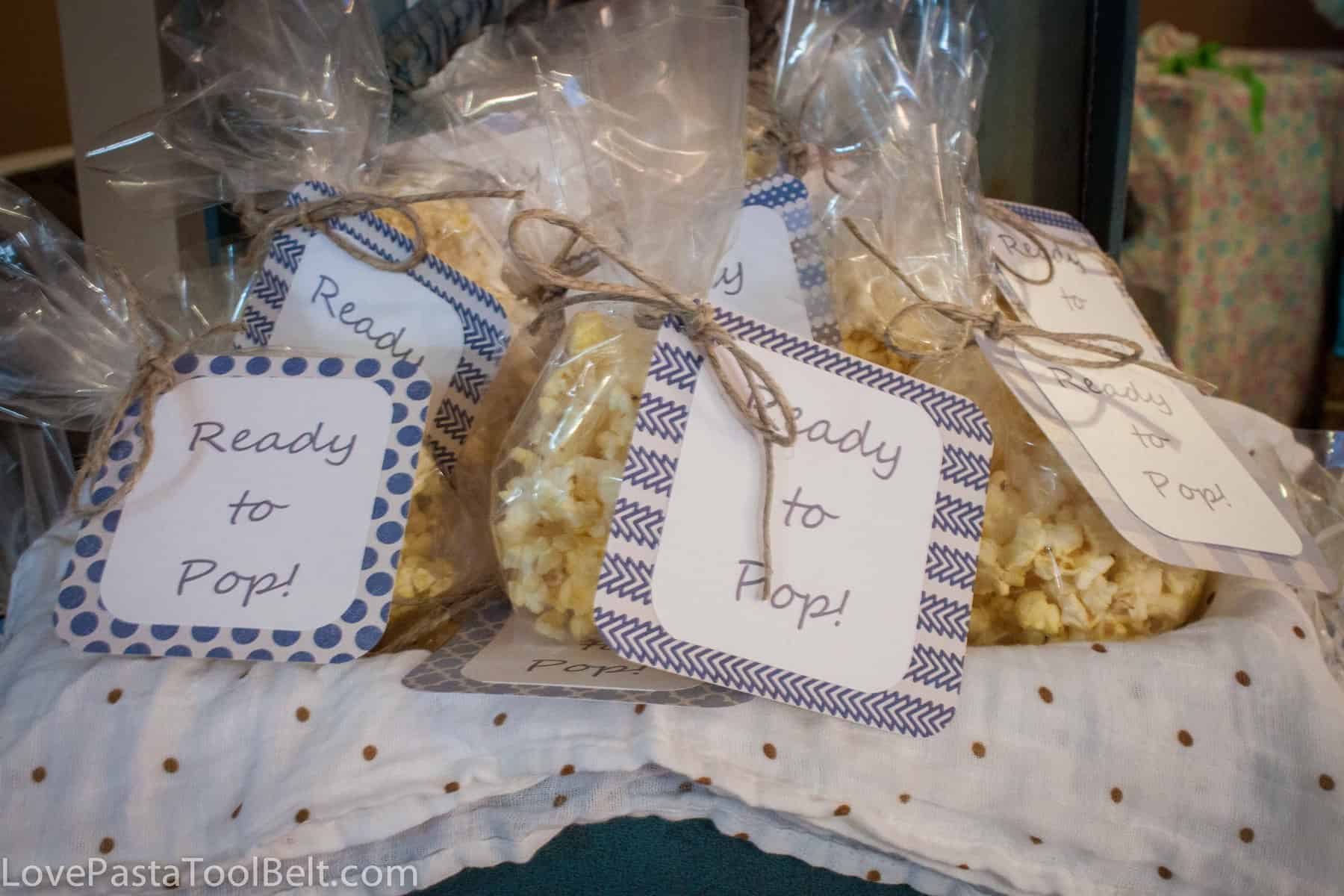 I absolutely loved how these party favors turned out! They were pretty easy to make and so cute. They are easily customizable for a girl or boy shower and any color or print you want! It was such a fun shower and I will have more posts coming for you from other things I created for it. I can't wait to meet this sweet baby boy and be Aunt Emily! Have you ever thrown a baby shower? Any fun projects you created for it?