This article is sponsored by Mezzetta. All opinions are my own. 
Pasta is my favorite food as most of you know by now. When it's cold outside or is rainy and dreary then pasta is my comfort food. This past week for dinner one night I decided to make this Pesto Chicken Spaghetti with Mezzetta! I was brainstorming what I could make and then one night as I was falling asleep the idea came to me and my mouth began to water!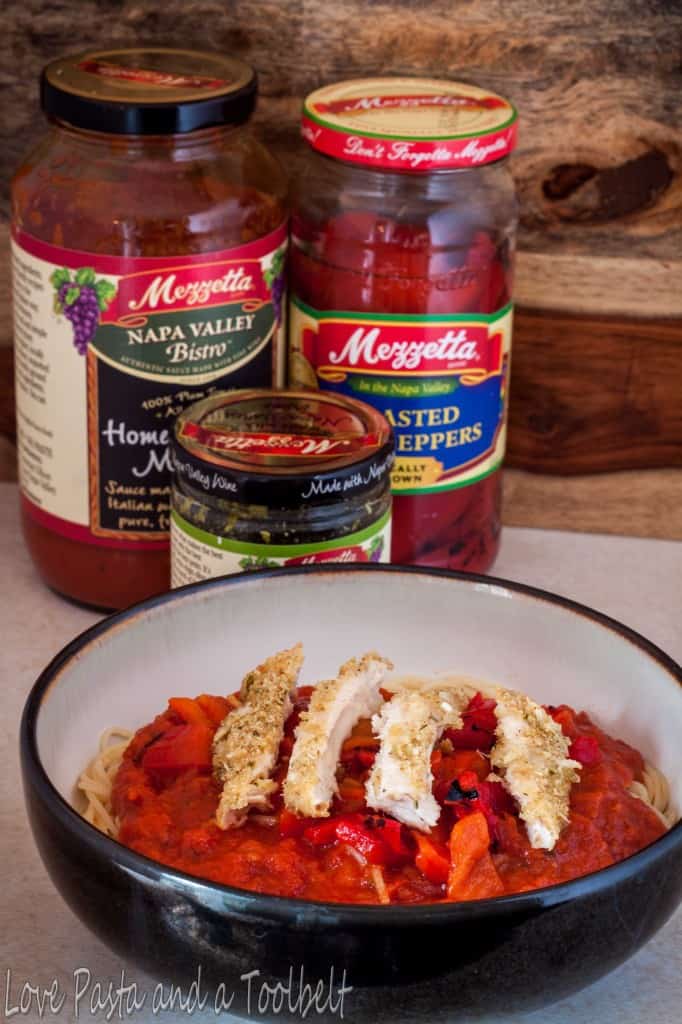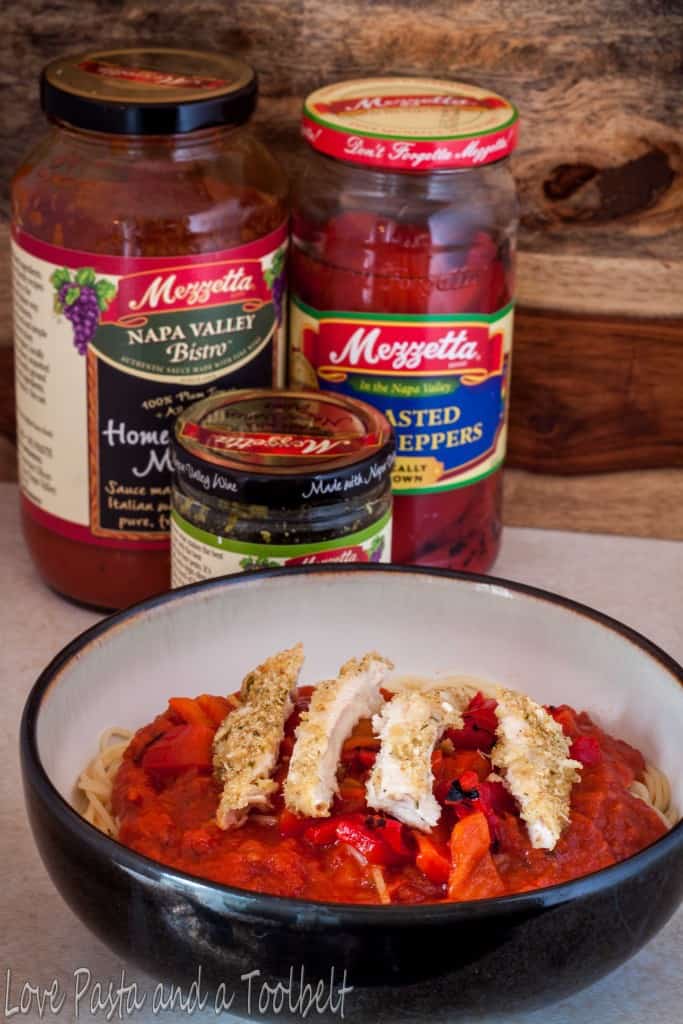 One of our favorite things to make is chicken with some delicious breading but sometimes that can get a little dull. I decided to liven the recipe up a little that Mezzetta pesto would be a delicious addition. I had never cooked or eaten anything with pesto until my brother-in-law made a delicious pasta recipe for us with pesto in it. It's so good and I'm going to get the recipe so I can share it with you all one day. It began my love for pesto and using it in recipes.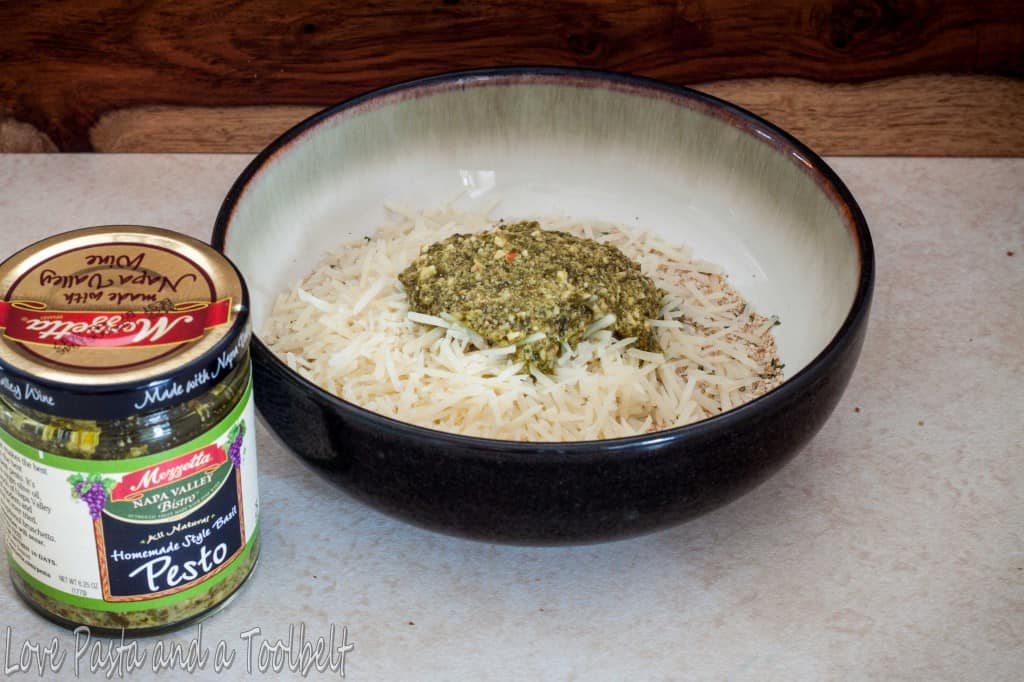 This is such a simple recipe although if you're like me, and hate touching raw chicken, it involves a lot of hand washing too! I loved creating this delicious meal which will become a family holiday favorite. It's warm and comforting and the perfect pasta and chicken meal!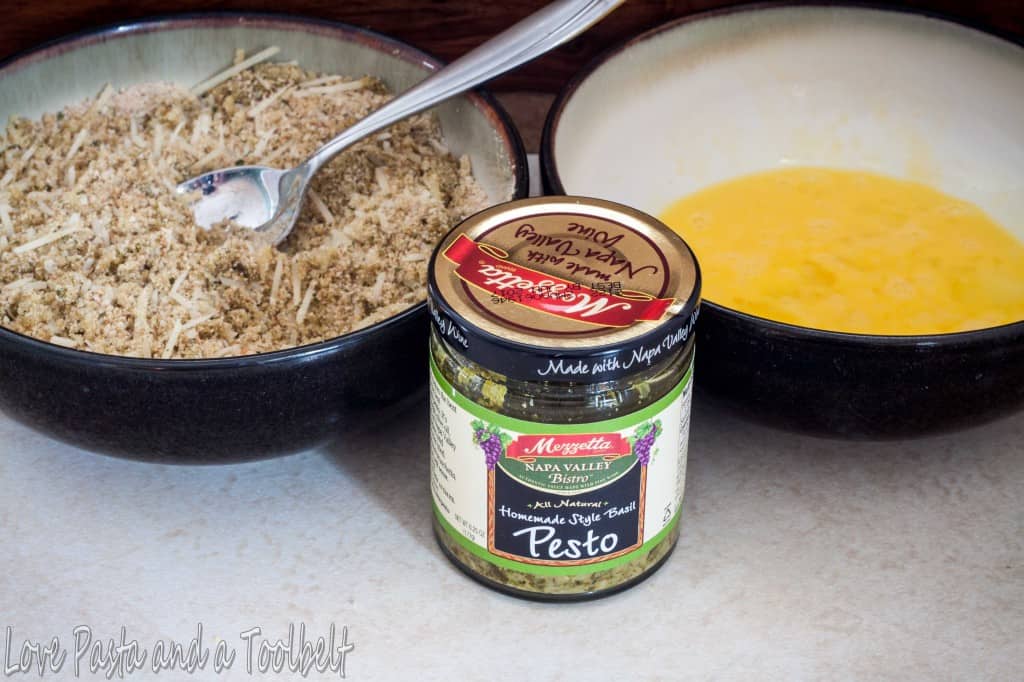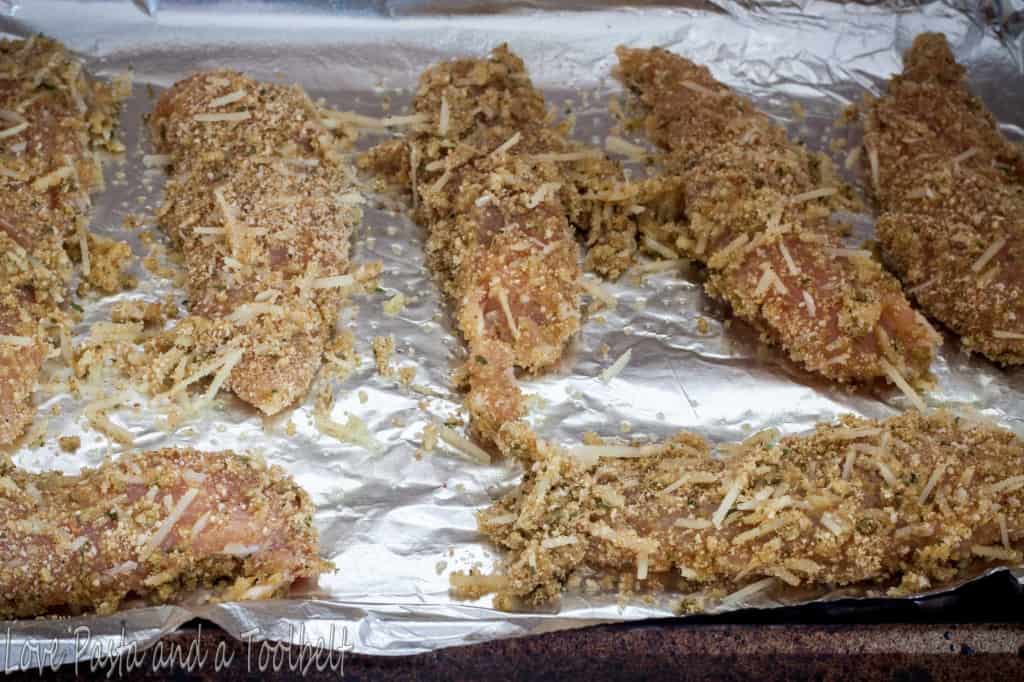 Pesto Chicken Spaghetti with Mezzetta
Author:
Ingredients
6 Chicken Tenderloin Breasts
1 cup Italian breadcrumbs
1/2 cup parmesan cheese
2 tablespoons Mezzetta Pesto
1 egg
Angel hair spagehtti
Mezzetta Homemade Style Marinara
Mezzetta Roasted Bell Peppers
Instructions
Mix together breadcrumbs, parmesan cheese and Mezzetta pesto in a bowl
Beat one egg in another bowl
Dip chicken into the egg and then into breadcrumb mixture
Place dipped chicken on a foil lined and greased baking sheet
Bake chicken at 375 for 15-20 minutes
Prepare pasta according to package directions
Chop Mezzetta Roasted Bell Peppers into bite size pieces
Top pasta with Mezzetta Homemade Style Marinara, then the roasted bell peppers and sliced chicken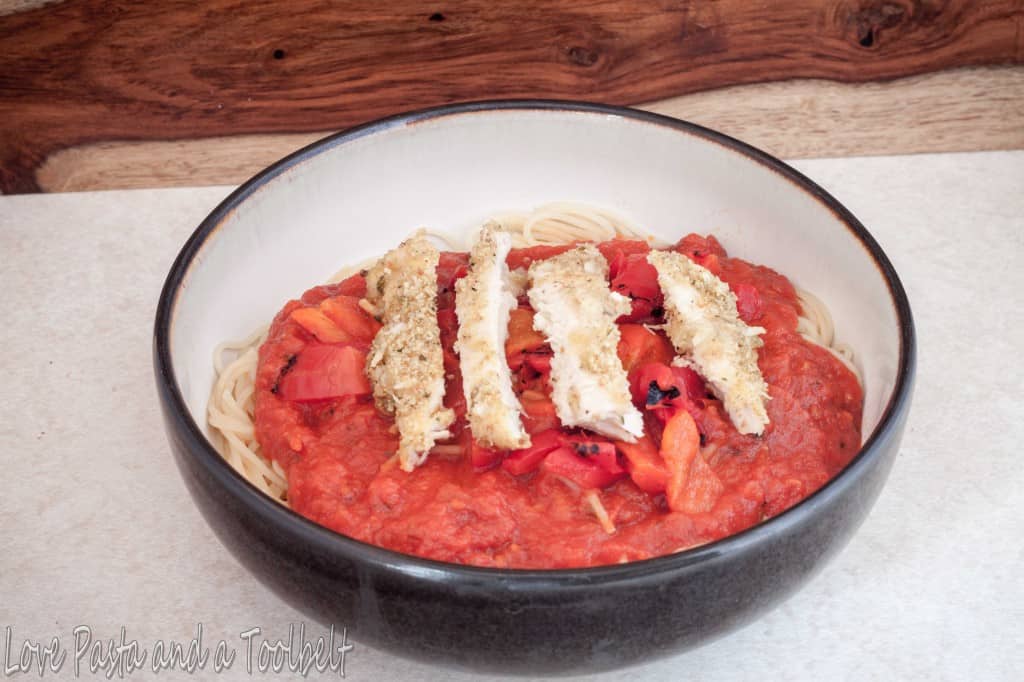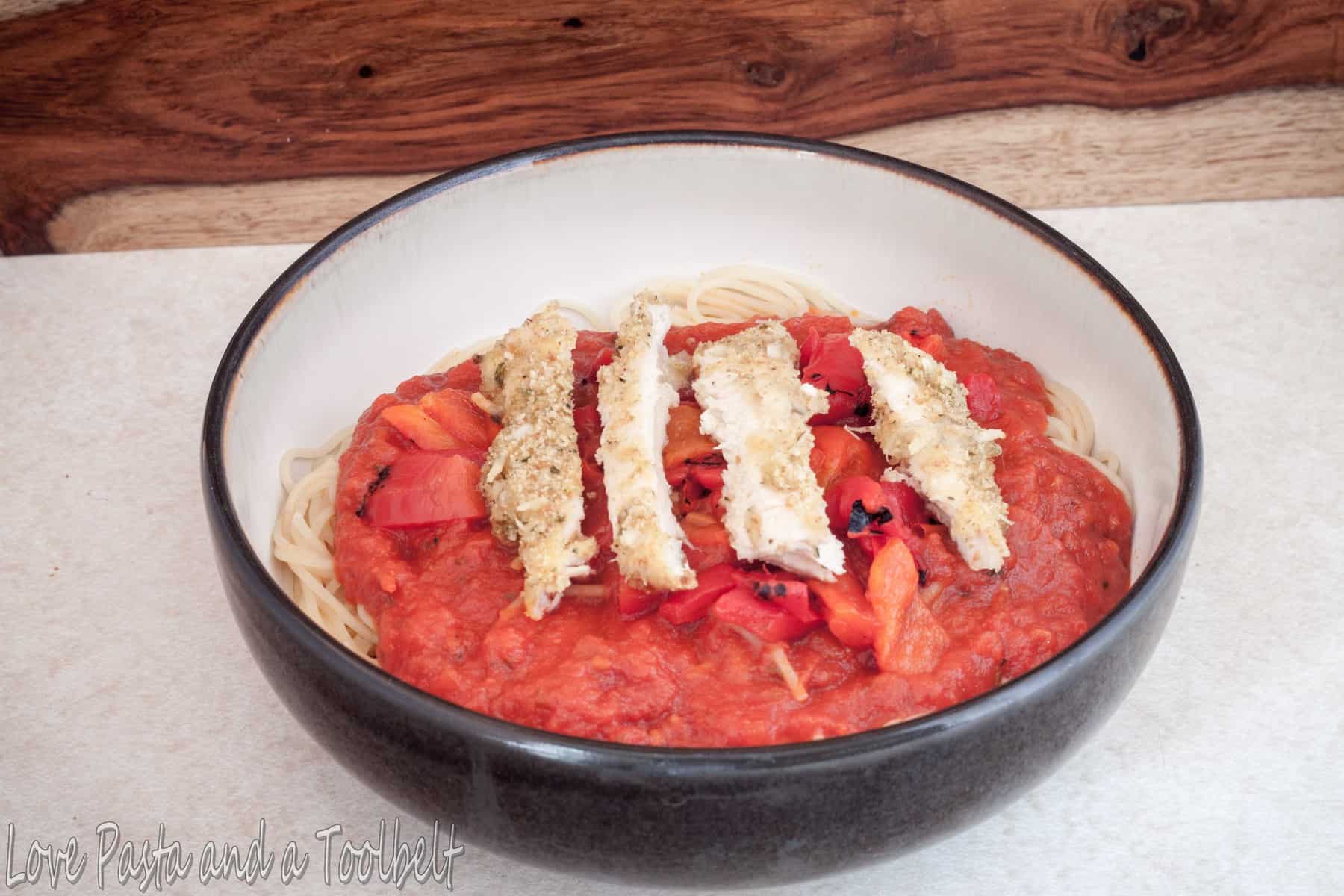 This recipe turned out so delicious. The Mezzetta pesto added a great flavor to the chicken and the Mezzetta Homemade Style Marinara was delicious! I love adding another pasta and chicken dish to our lineup because that's one of our go to meals. This meal is so simple to make so it will be perfect to serve to family and friends who come to visit during the holiday season.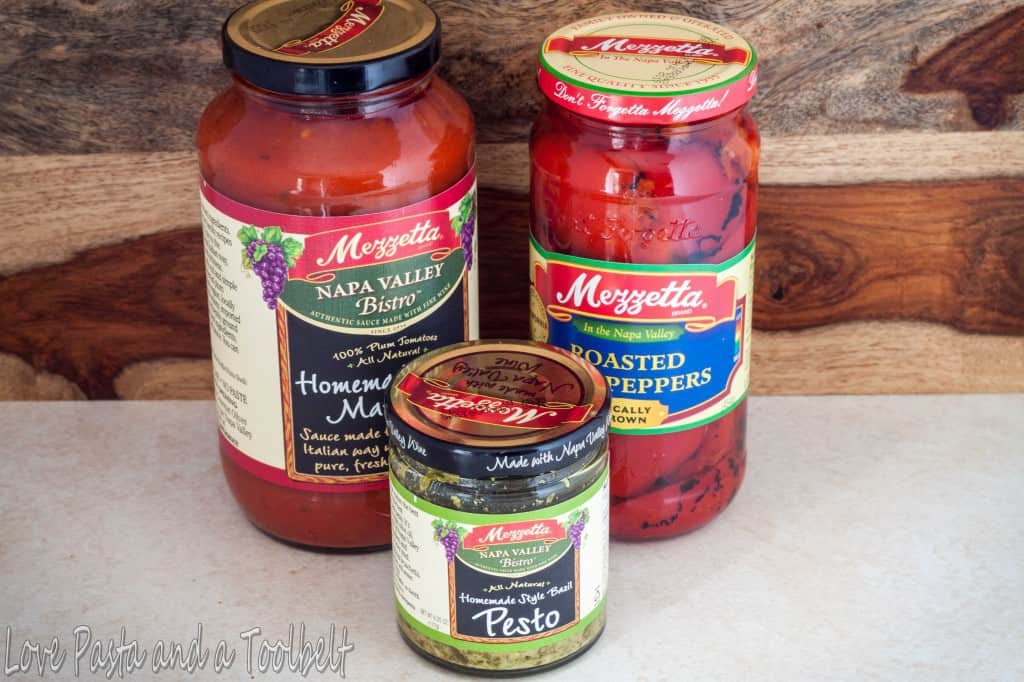 Right now, Mezzetta is offering a downloadable $.50 off coupon on any Mezzetta products. Mezzetta also has a great giveaway everyday this month. That means there are 31 prizes and you can enter once every day! Which Mezzetta product would you be most excited to try?
Mezzetta Favorites Holiday Gift Basket (31 Winners – Daily) includes:
• 100% Italian Estate Grown Extra Virgin Olive Oil
• Golden Greek Peperoncini
• Garlic Stuffed Olives
• Castelvetrano Olives
• Pitted Greek Kalamata Olives
• Roasted Marinated Red & Yellow Sweet Bell Peppers
• Cocktail Onions
• 1 Apron (from House Party contents)
• 1 Metal Olive Spoon (from House Party contents)
• 1 Tote Bag (from House Party contents)
• 1 Ceramic Bowl