Mississippi Mud Cake is chocolate decadence, topped with marshmallows and more chocolate.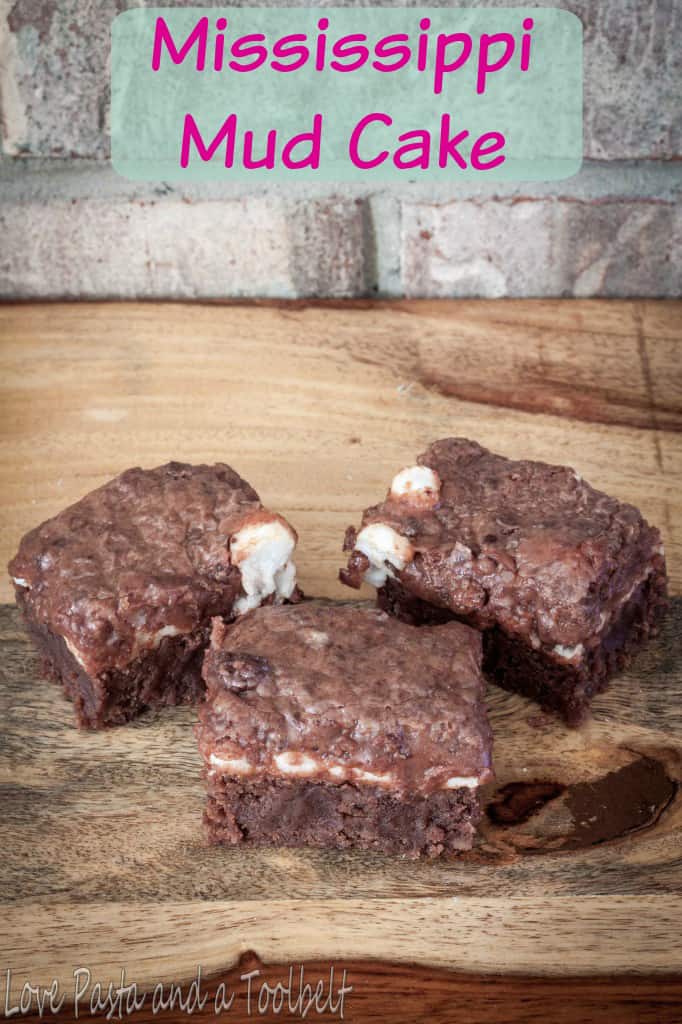 Are you ready to break that healthy eating resolution yet? Or maybe just have one little dessert because we all know going completely sweet free never works, at least not for me. If it works for you, then your willpower is impressive, more power to you! This Mississippi Mud Cake is a delicious dessert that my mom makes when we have big family gatherings. I had not had it in awhile and when we had it at Thanksgiving I remembered just how much I love this dessert. It is so rich and so good!
Mississippi Mud Cake
Author:
Prep time:
Cook time:
Total time:
Ingredients
2 sticks butter, melted
1/2 cup cocoa
4 eggs, slightly beaten
2 cups sugar
1 1/2 cup plain flour
1 teaspoon vanilla
1/2 teaspoon salt
Topping:
Miniature marshmallows
1 box (sifted) powdered sugar
1/2 cup milk
1/3 cup cocoa
1 stick butter, melted
Instructions
Mix together butter and cocoa
Add eggs and sugar to butter and cocoa mixture
Blend in the flour, vanilla and salt
Bake at 350 for 35 minutes in a greased 9×13 pan
Cover cooked cake with mini marshmallows and place in oven to melt
Combine sifted powdered sugar, 1/2 cup milk, 1/3 cup cocoa and 1 stick butter and mix until it is smooth
Spread topping onto cake
Allow to sit overnight then serve and enjoy!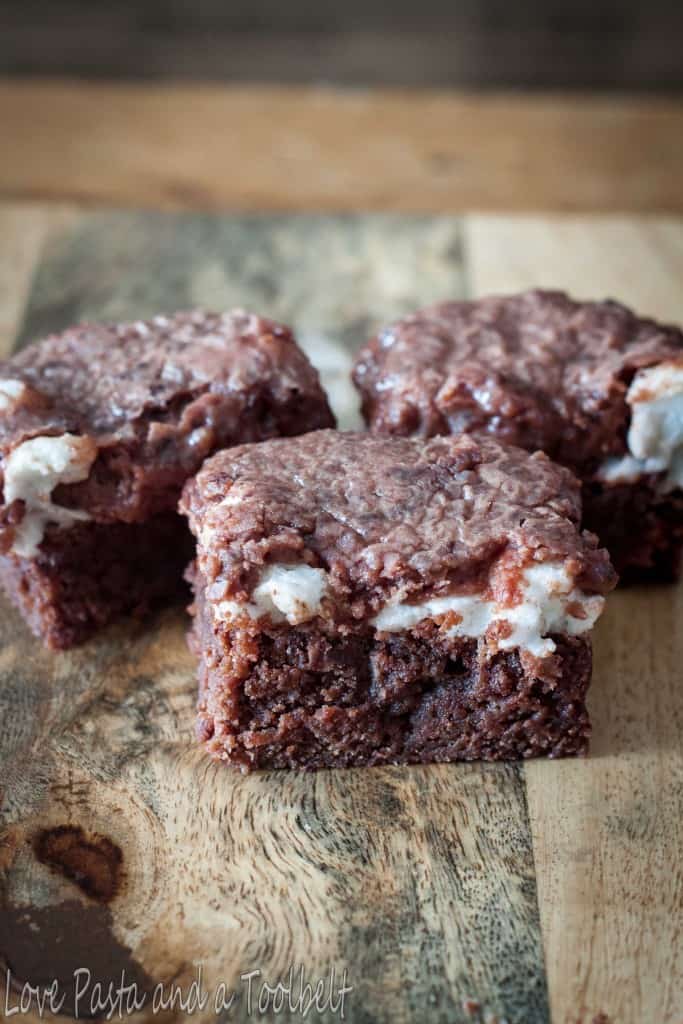 Oh my goodness, are you drooling yet? I pretty much want to walk downstairs and make this again right now, it's so good. I made this for my sister for her birthday and we all enjoyed indulging on it!
Do you have a favorite chocolate dessert?