Please welcome Kay from A Ranch Mom as she shares her recipe for Simple BBQ Chicken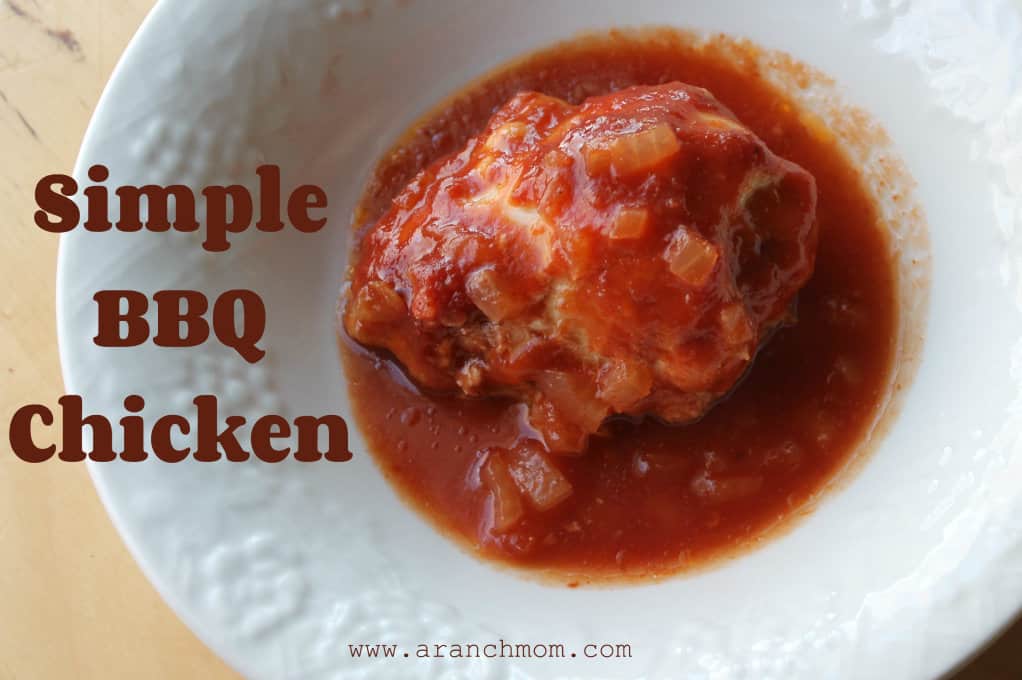 Hi friends! I have been looking forward to sharing a delicious recipe with you today! My family could tell you that I love crafting my own recipes. I often experiment with different flavors and ingredients to come up with my own unique dish. That's what this recipe is! A result of pinching and stirring and tasting. When I served it, my kids reassured me by saying: "Mom, sometimes your made-up recipes are delicious!" 🙂 Thanks, sweetie!
Simple BBQ Chicken
Prep time:
Cook time:
Total time:
Ingredients
6 chicken breast halves
1/2 onion, chopped
2 cups tomato sauce
1/4 cup brown sugar
1/2 teaspoon garlic powder
1/2 tsp hot pepper sauce
2 Tablespoons Worcestershire sauce
1 Tablespoon vinegar
Instructions
Preheat the oven to 350.
Place chicken breast in a baking pan. (9×13 works great)
Sprinkle chopped onion over chicken.
Mix the remaining ingredients together, pour over chicken.
Bake, uncovered, for 45 minutes or until juice runs clear when pierced with a fork.
This chicken recipe goes well with rice and a salad. We love it! Do you ever experiment with your own recipes? 🙂
Follow Kay on Facebook | Instagram | Twitter | Pinterest |