These Chicken Packets are simple, delicious and kid friendly.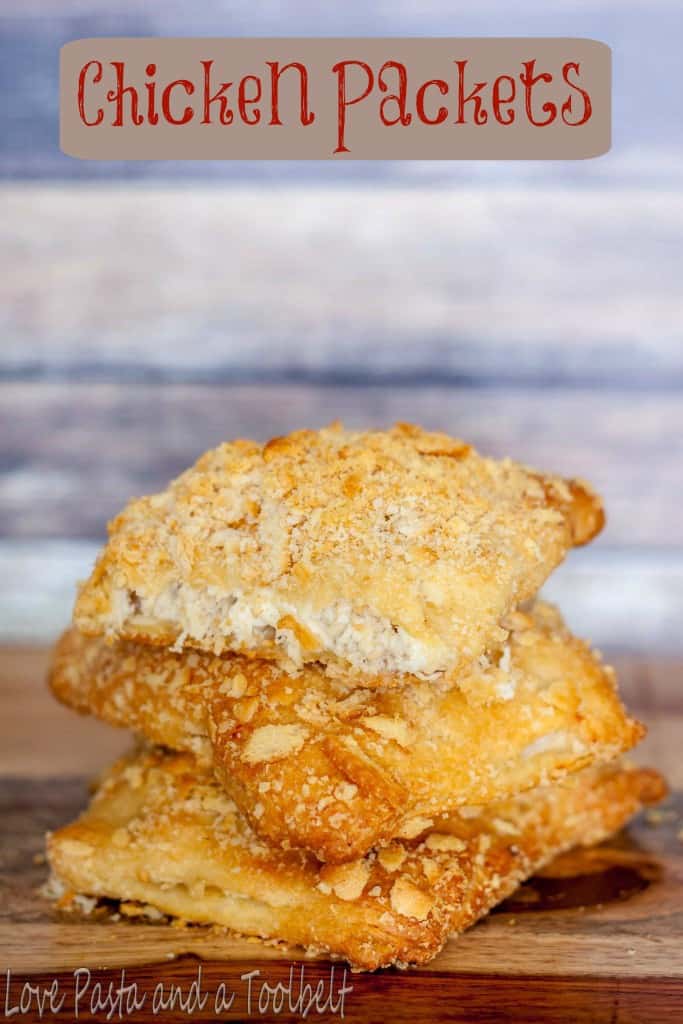 When I was home over Christmas I went through my mom's recipe book to get the recipes for some of my favorite things she made when I was growing up. These Chicken Packets are a big favorite of ours. I made these when I was a nanny and they were very kid friendly too. Easy to make and something the kids will eat sounds like a pretty good deal to me, how about you?
I love these chicken packets because it's a delicious chicken mixture packed into a crescent roll that's topped with ritz crackers and melted butter. Those are some of my favorite things all combined.
Chicken Packets
Author:
Prep time:
Cook time:
Total time:
Ingredients
3 oz. cream cheese, softened
3 T. margarine
2 cups cooked chopped chicken
1/4 t. salt
1/8 t. pepper
2 T. milk
1 T. chopped onion
8 oz. can crescent rolls
3/4 c. crushed Ritz crackers (about 1 roll crushed)
Instructions
Cook chicken and chop
Mix chicken, cream cheese, milk, salt and onion together
Tear off two crescent rolls at a time and press them into a rectangle
Put about 1/2 cup mix in each rectangle (make it into a ball and pat it out a bit).
Fold over and seal edges.
Soften margarine and then spread it over the crescent roll
Spread crushed cracker crumbs over the crescent roll
Bake on lightly greased cookie sheet. at 350 for 20-25 minutes, until golden.
I doubled the recipe so I had eight chicken packets and we were able to have my sister over for dinner and still have leftovers. We enjoyed these with rice on the side, green beans and applesauce. You can't forget the applesauce in my opinion!
Do you have a favorite dinner recipe using crescent rolls?