Mexican Chicken Casserole will quickly become a family favorite recipe.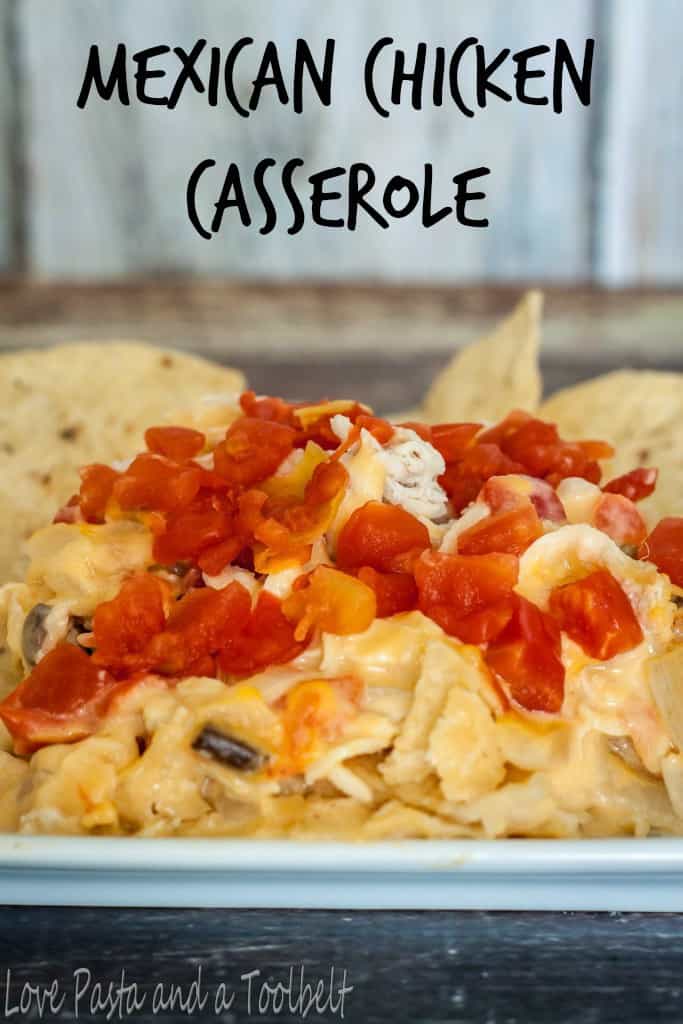 Do you ever have those meals that just remind you of childhood? Mexican Chicken Casserole is one of those meals for me and my sister. My mom made this a lot when we were growing up. I was the picky one who didn't like it sometimes, ok mainly the times my mom got hot Rotel instead of mild, I don't like spicy foods. But lately I'd really been wanting to make it again because my tastebuds have expanded and I love mexican food now.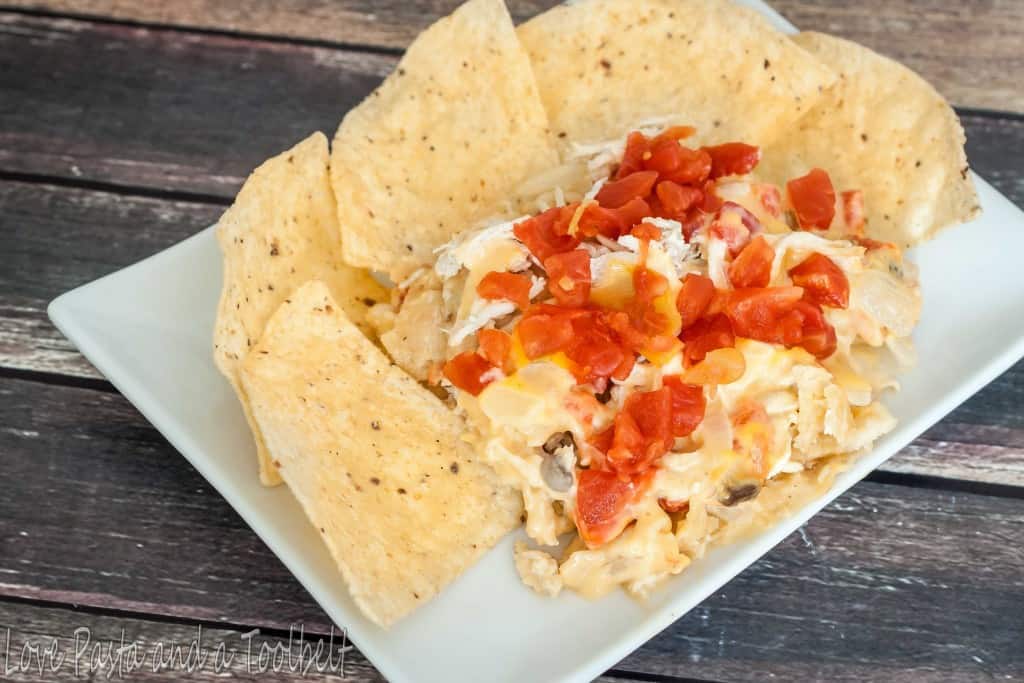 I texted my sister the other week to ask if she liked Mexican Chicken to which she responded "It's only my favorite meal, when are we having it?" So I gathered my ingredients and set about to making it for dinner one night and she came over to join us. I think Tyler was laughing at us a bit as we reminisced eating it during our childhood. We couldn't wait to have it again and it did not disappoint.
Mexican Chicken Casserole
Author:
Prep time:
Cook time:
Total time:
Ingredients
1 medium onion, chopped
1 stick butter or margarine
1 can cream of mushroom soup
1 can cream of chicken soup
1 8 ounce jar of Cheese Whiz
1 can Rotel
1 bag of tortilla chips
3 chicken breasts, cooked and shredded
Instructions
Boil chicken and shred
Saute the onion in the butter
Add soups, Rotel (with juice) and Cheese Whiz to the butter and onion mixture
Place half the tortillas in the bottom of a 9×13 baking dish
Next add half the chicken on top of the tortillas
Pour half of the cheese mixture on top of chicken
Now repeat the layers
Bake at 350 for 25 minutes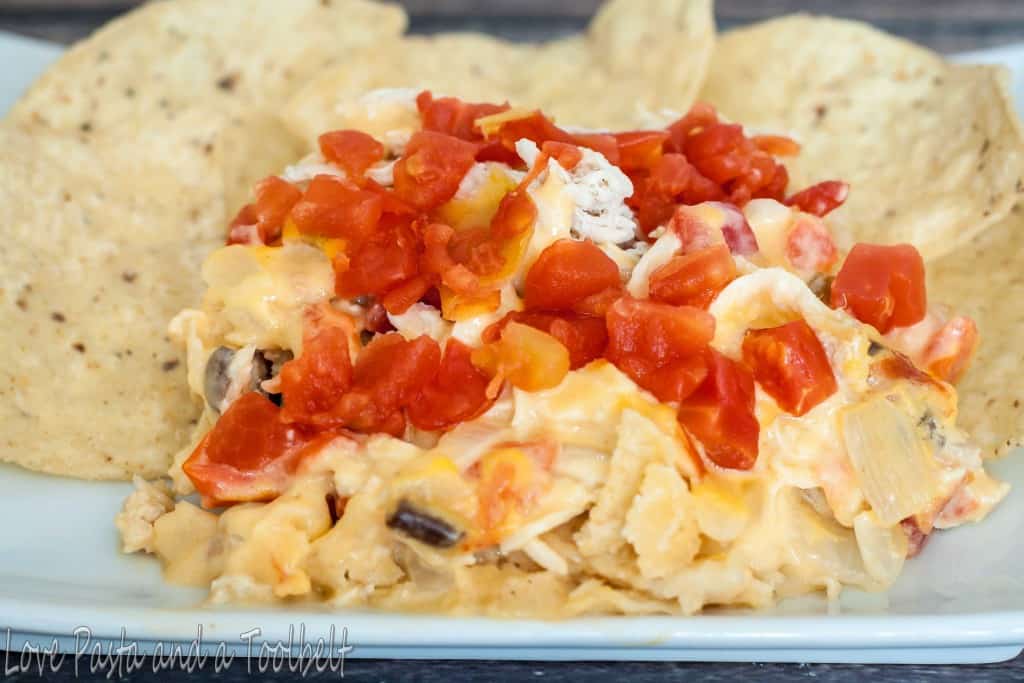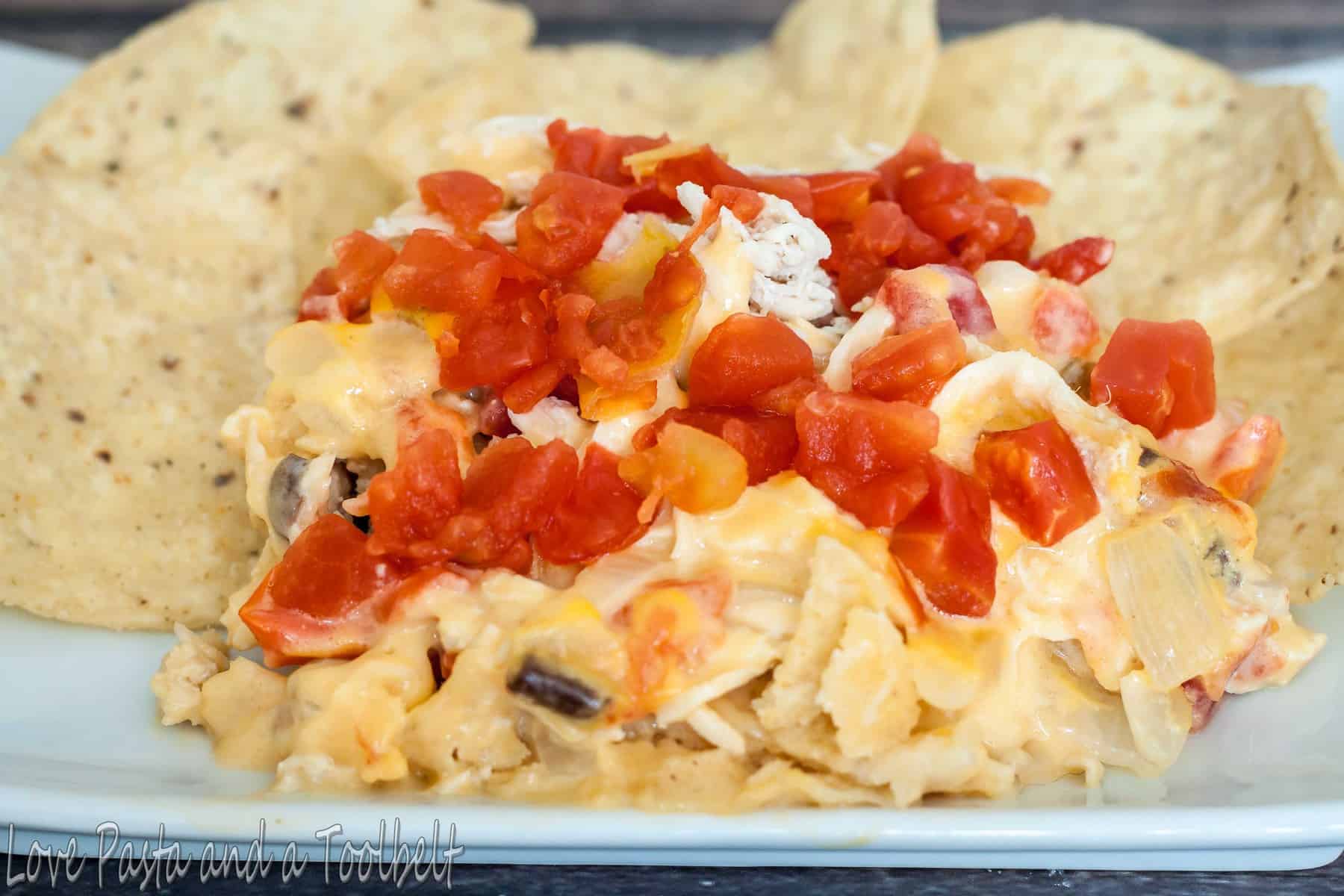 We really enjoyed having this Mexican Chicken Casserole again! We served it with applesauce because that just seemed appropriate for a childhood meal and also I'm still a kid at heart and eat applesauce with most meals.
Tell me, are you a fan of Mexican food?