This shop has been compensated by Collective Bias, Inc. and its advertiser. All opinions are mine alone. #HeartYourSkin #CollectiveBias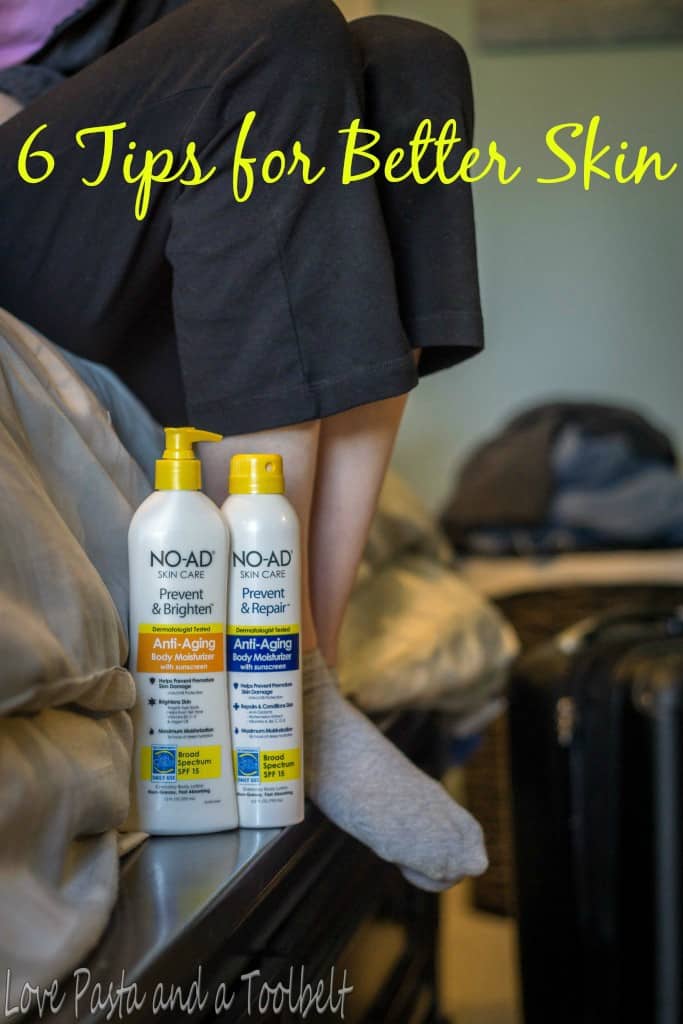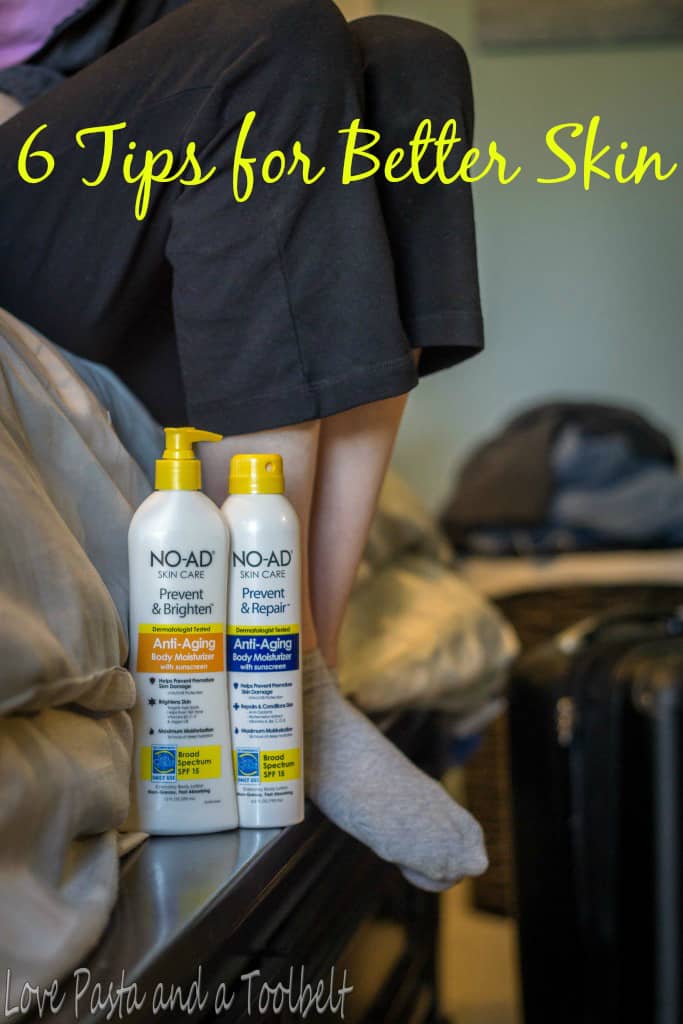 I'm getting older, ok I know we all are but as I approach the big 3-0 I am starting to realize it more. One thing I want to be really careful with taking care of is my skin. When I was younger I was all about laying in the sun and trying to get a sun tan. Now you can find me on the beach under the umbrella. I'll spend about 30 minutes in the sun then it's off to the shade for me. One way I am taking better care of my skin is with my NO-AD Prevent & Repair and NO-AD Prevent & Brighten lotion!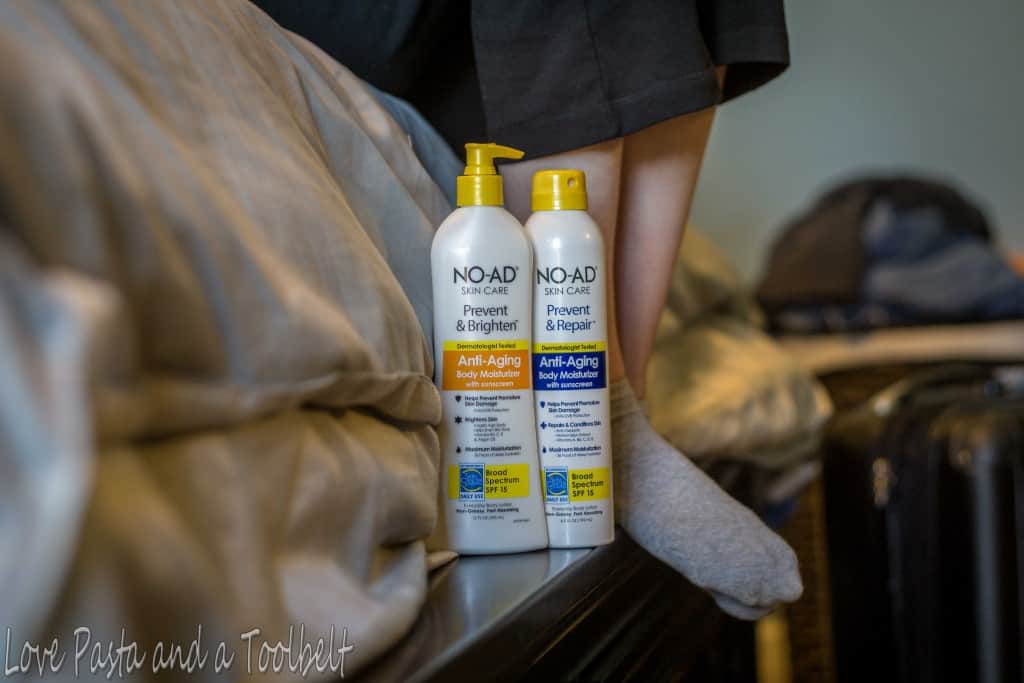 The thing I love about NO-AD Prevent & Repair and NO-AD Prevent & Brighten is they are chock full of vitamins, antioxidants and SPF 15 protection. It's so important to keep your skin healthy as you get older and today I wanted to share with you my 6 Tips for Better Skin.
1. Moisturize, moisturize, moisturize. This is something I've tried really hard to do more of lately. Especially on my legs because I hate in the summer when my legs look ashy and white. I can change that by using my NO-AD Prevent & Brighten lotion each night. It's so important to moisturize more than just your face and these lotions are perfect for this.
2. Drink more water– I have a hard time drinking enough water but I know it is so important for your skin to drink enough water. This year one of my resolutions is to try and drink more water! One thing that is so helpful in that is having a nice water bottle that tells you how much you are putting in it each day. It's a great way to keep track of how much water you're drinking and make sure you're getting enough.
3. Use sun protection– Skin cancer seems to run in my family so I am trying to be much more vigilant about using sun protection when I am out in the sun to keep my skin safe and also to avoid damaging my skin from the sun.
4. Vitamin D– With the need for sun protection I also believe comes the need for vitamin D. I love to spend time in the sun but be careful not to spend too much and get burned. That's why I love having my umbrella on the beach so I can alternate between the two.
5. Exercise– Exercise makes everything better. I'm not saying I always do it but it makes me feel healthy and being healthier makes your skin healthier as well!
6. Eat well– Eating better is so important and something we have been trying harder to do. I love when spring and summer roll around and we can start grilling out more because I have such an easier time eating healthy when we grill out!
These are 6 of my tips for better skin. I would love to hear what yours are?
You can head over to Wal Mart to pick up your NO-AD Prevent & Repair and NO-AD Prevent & Brighten lotion! Check out this list of stores that sell it and also there is a great coupon that you can use too! he coupon is only valid at the list of stores that have the NO-AD lotion available.