This shop has been compensated by Collective Bias, Inc, and its advertisers. All opinions are mine alone. #CollectiveBias #EasterEssentials
Celebrate the Easter season with these fun Easter Party Ideas with Nestle!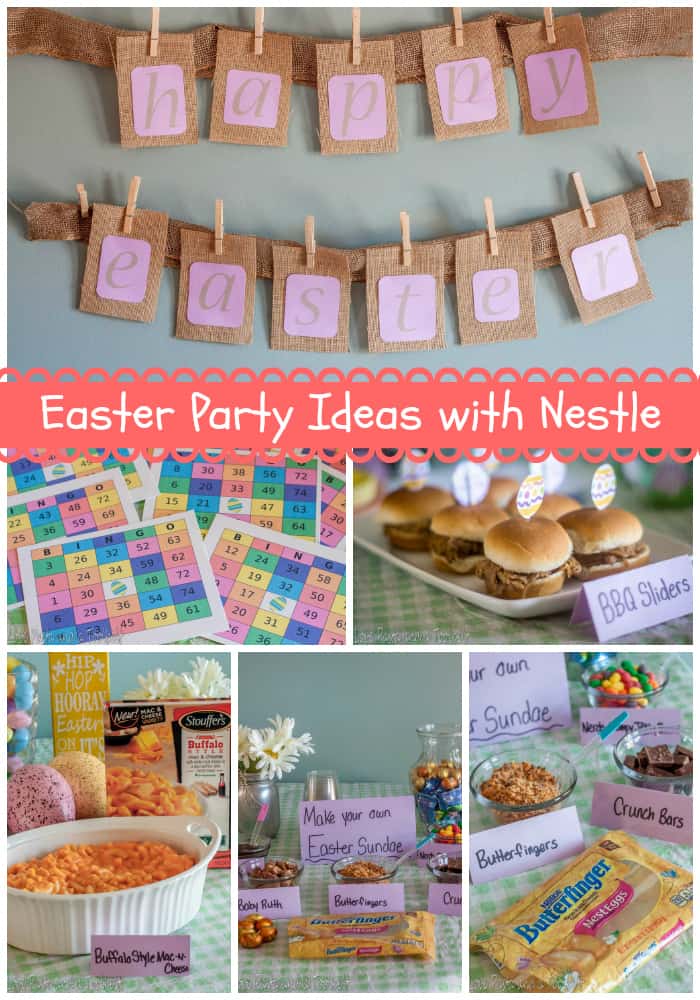 Winter has been rough this year and I live in the south. We've been iced in twice and had a couple inches of snow and I think it's safe to say we are all ready for the spring. Since spring finally decided to peek it's head out, I decided it was the perfect time to kick off the Easter season with an Easter Party with Nestle.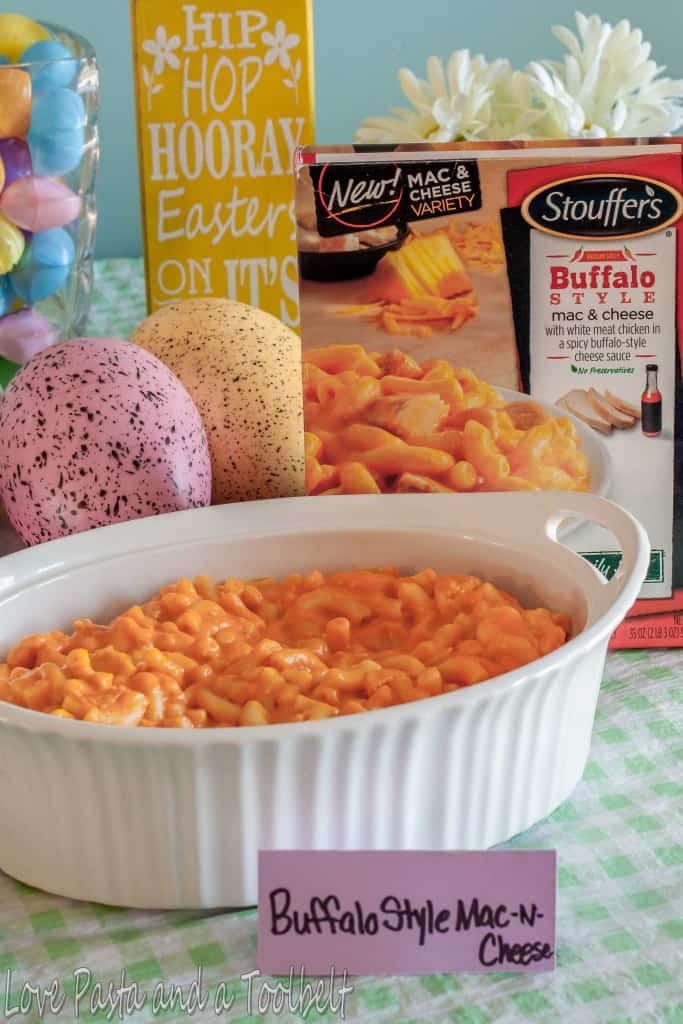 Pulling together a party can be stressful, so I like to break it down into the different parts of the party that I will need to plan. The first thing for a good party in my opinion is always the food. The first item I picked up at Wal Mart was the new STOUFFER'S® MACDADDY Family Size Buffalo-Style Mac & Cheese. It's the perfect dish to fix for a crowd and so simple to make.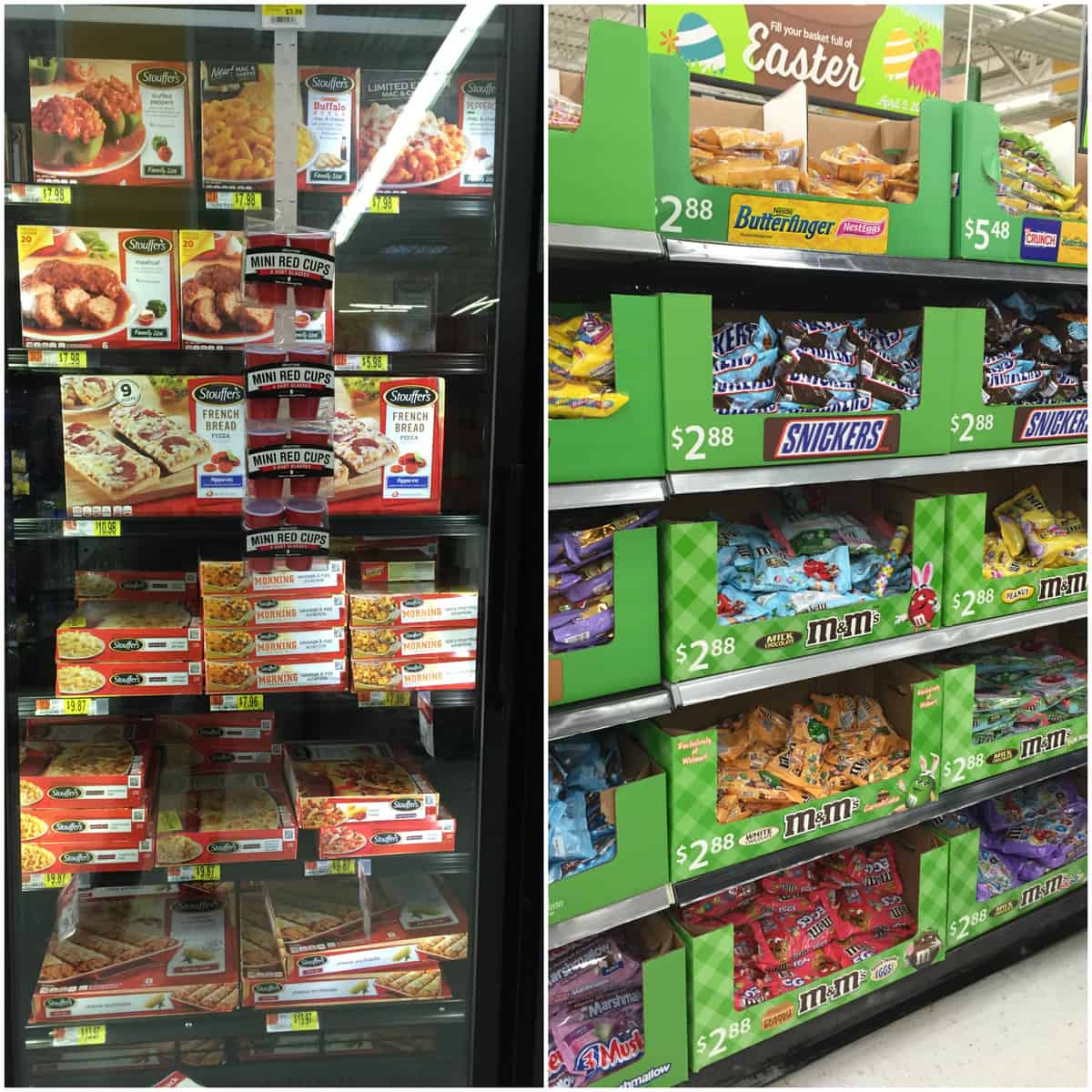 I decided that some BBQ Sliders would go perfect with the mac & cheese so I made some of my Simple Crock Pot BBQ Sandwiches and topped them with some cute Easter toppers. For the drinks I decided to make some Perfectly Southern Sweet Tea.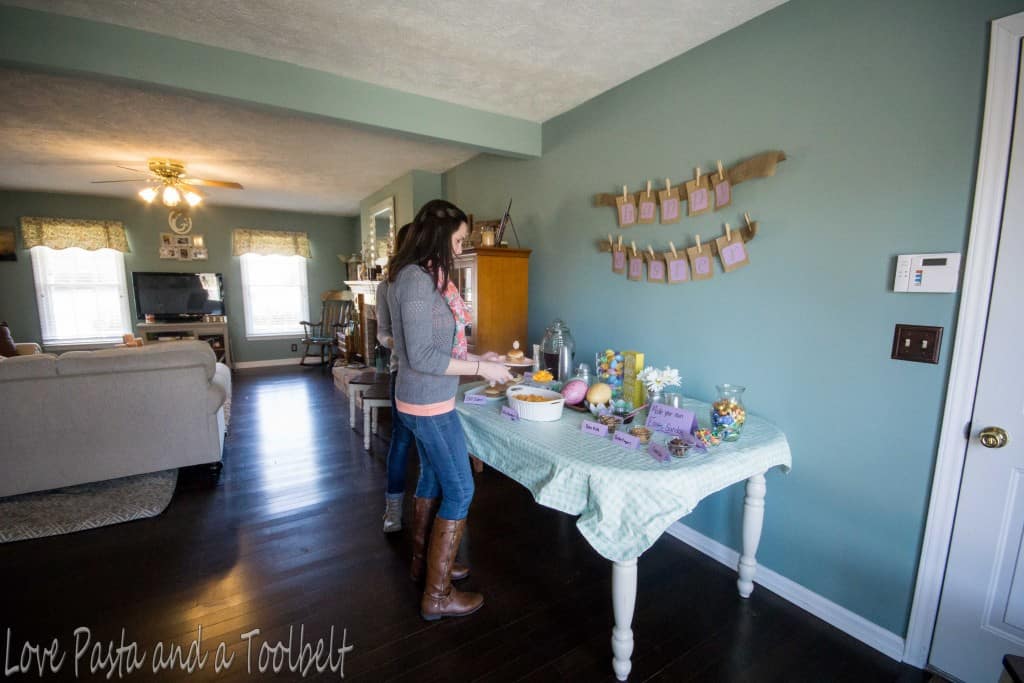 Perfectly Southern Sweet Tea
Author:
Prep time:
Total time:
Ingredients
4 Family Size Tea Bags
2 cups sugar
Water
Instructions
Bring a small pot of water to a boil
Once the water is boiling pour into your 1 gallon pitcher
Put tea bags into the water and allow to seep for 10 minutes
Remove the tea bags and pour in the sugar
Stir in the sugar and then fill the pitcher with water
Chill and then enjoy!
For dessert I decided the perfect way to welcome in spring and the Easter season would be with a make your own Easter Sundae bar. I picked up some NESTLÉ® BUTTERFINGER® NestEggs which were so perfect for topping the sundaes and for the fun party game that we had!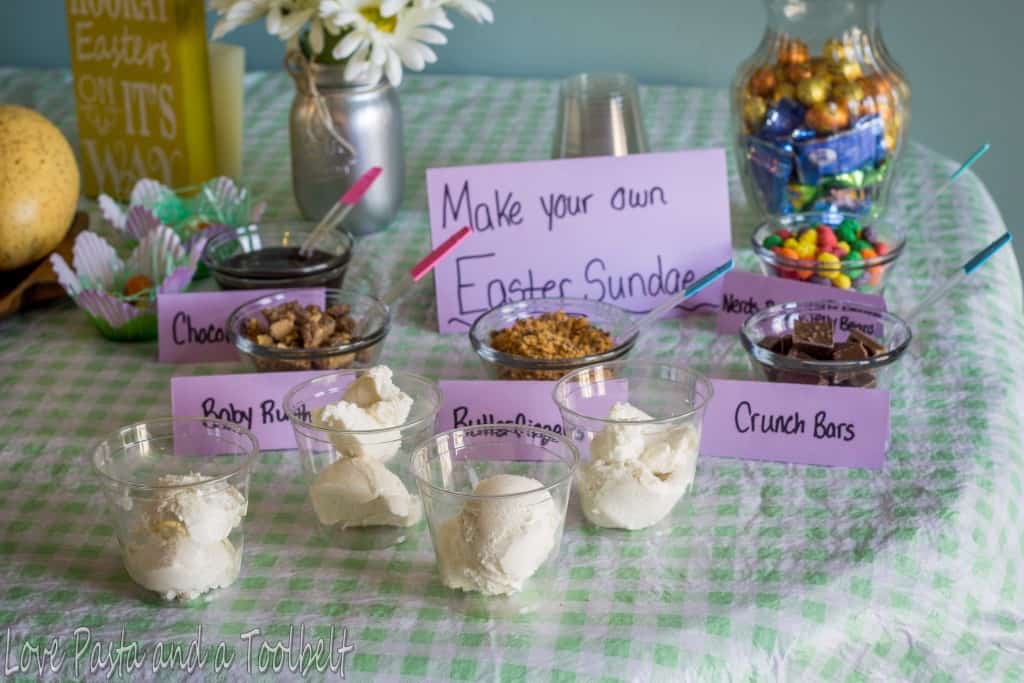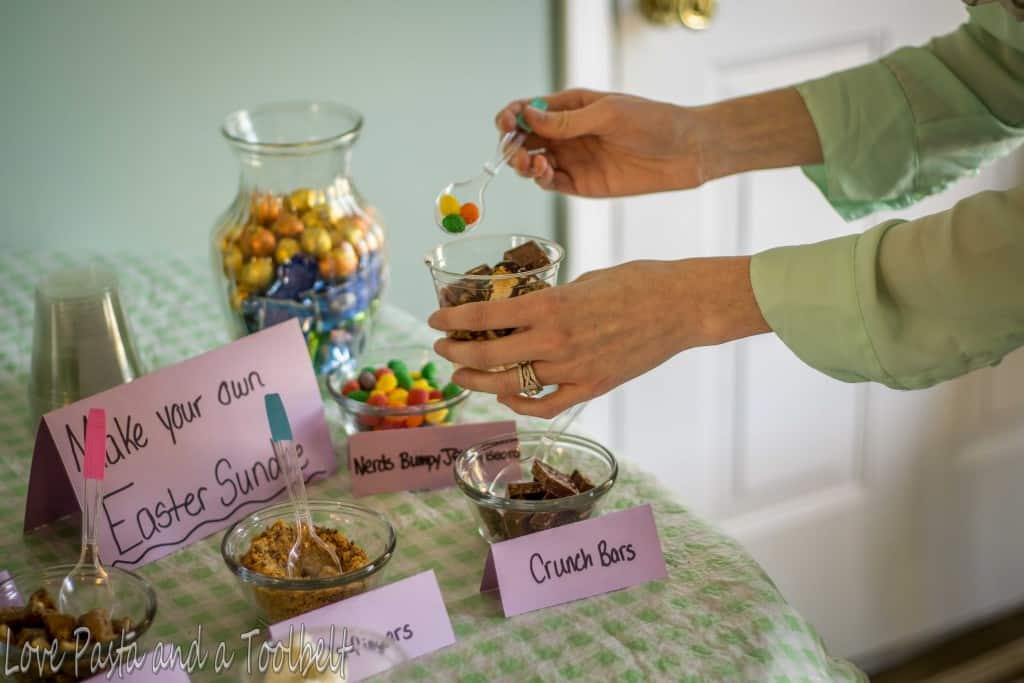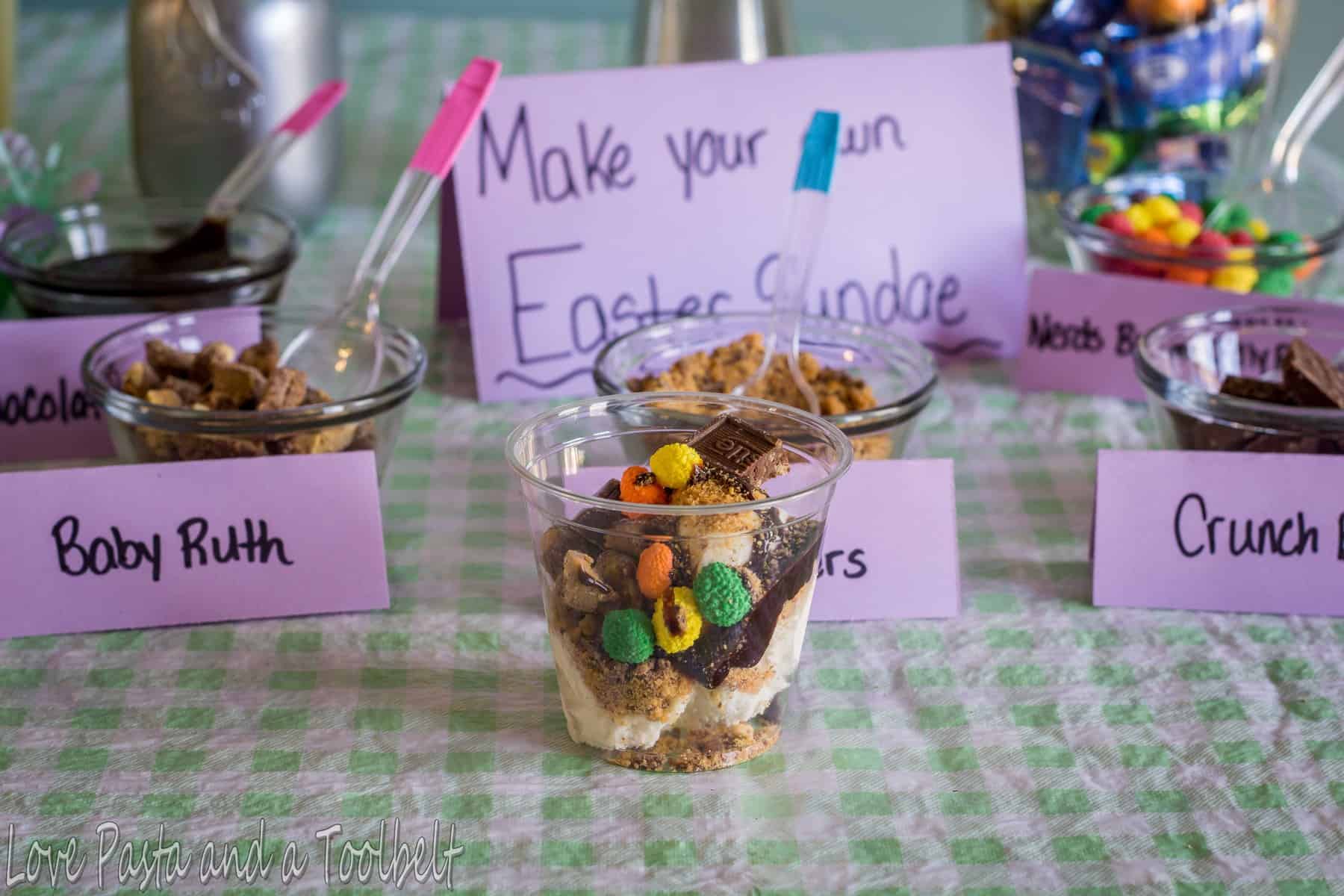 I also picked up the NESTLÉ® Assorted Mini bags that had Butterfingers, Baby Ruth and NESTLÉ® Crunch Bars. I crushed up the Butterfinger's with the food processor then chopped up the Baby Ruth and Crunch Bars to top our Easter Sundae's. For a little color I picked up some NERDS Bumpy Jelly Beans. I also included some chocolate syrup because what's a sundae without chocolate syrup?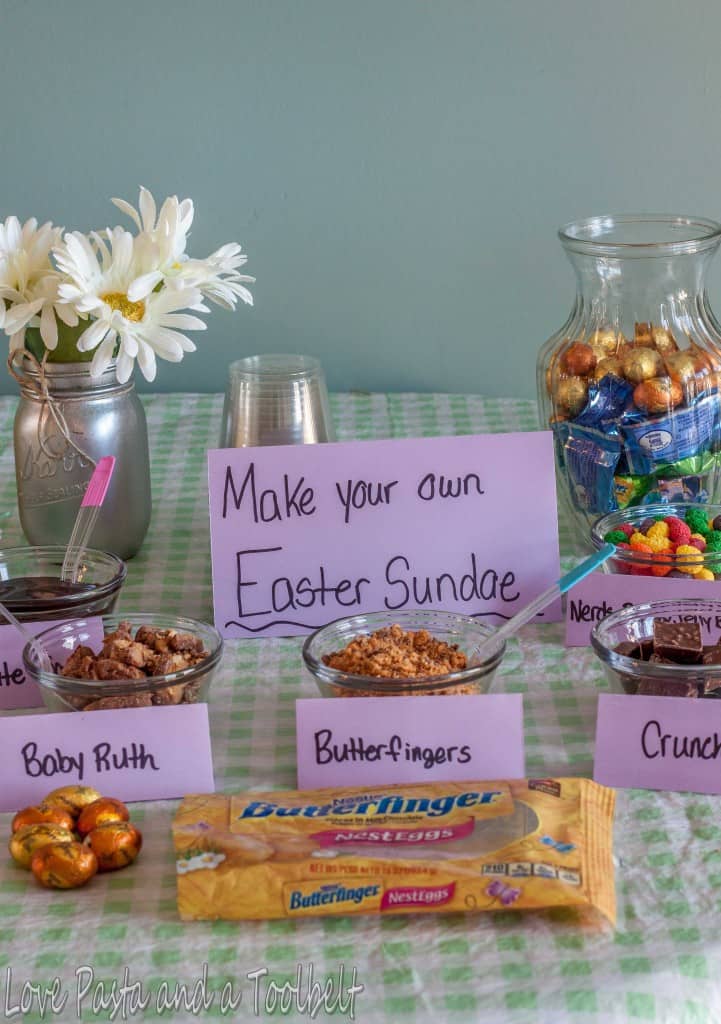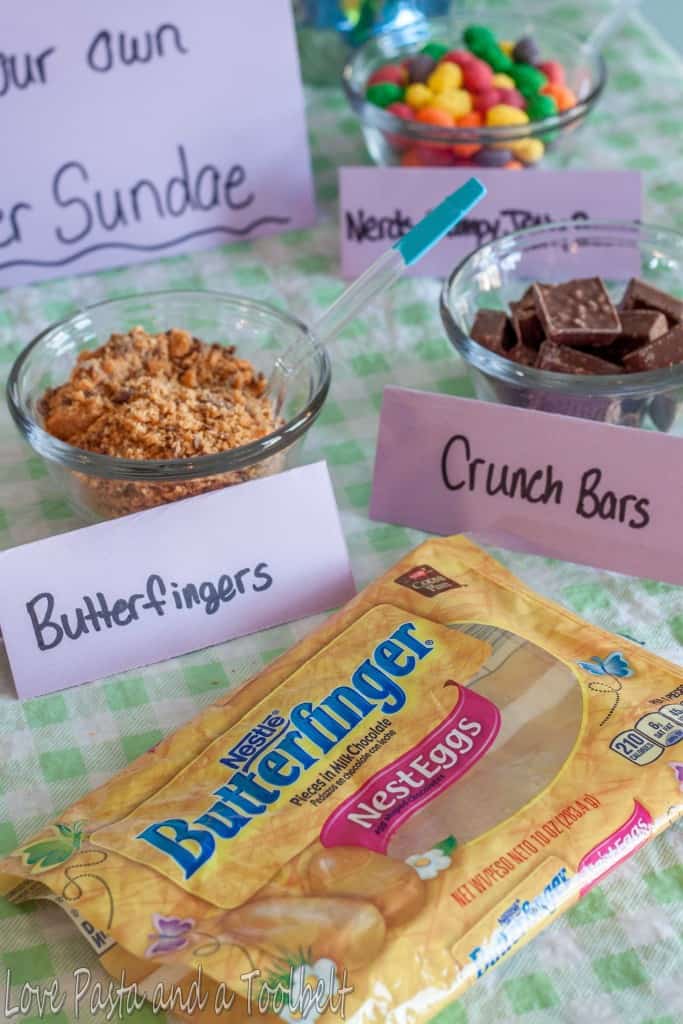 What party would be complete without a game right? I created an Easter Bingo Game with a free printable (page 1 and page 2) so you can play it with your friends and family as well! I added a little extra easter fun by putting all of the numbers on little Easter eggs. A few special ones even had the BUTTERFINGER® NestEggs for whoever had that number! Everyone had a great time playing bingo and my sister took home the bulk of the prizes which she was pretty excited about since they were gift cards to her favorite restaurant!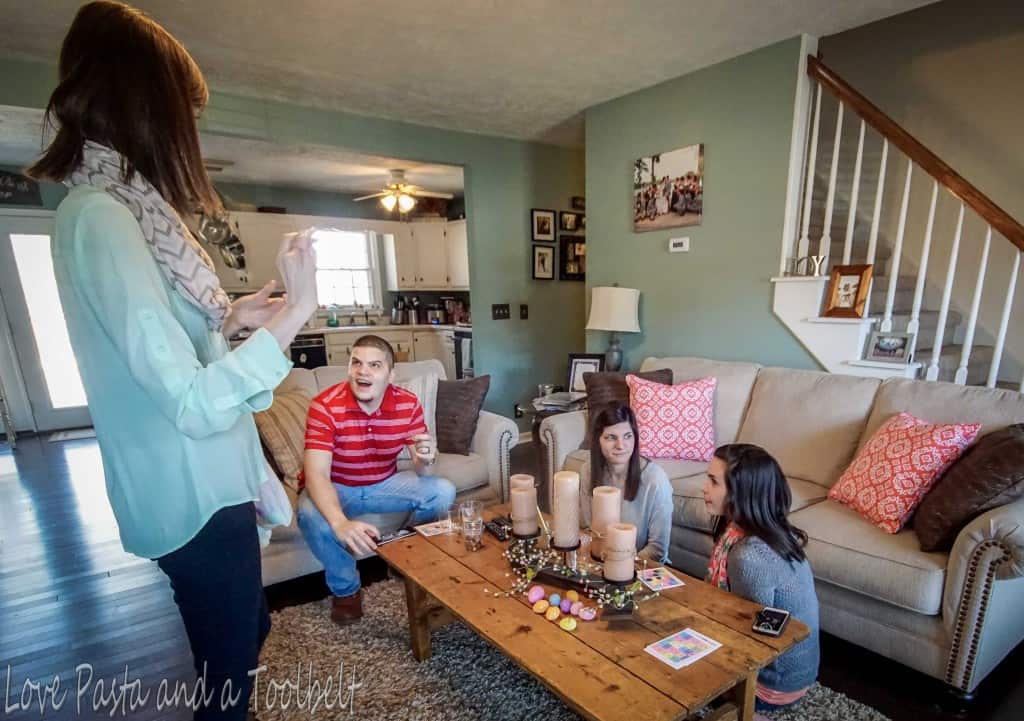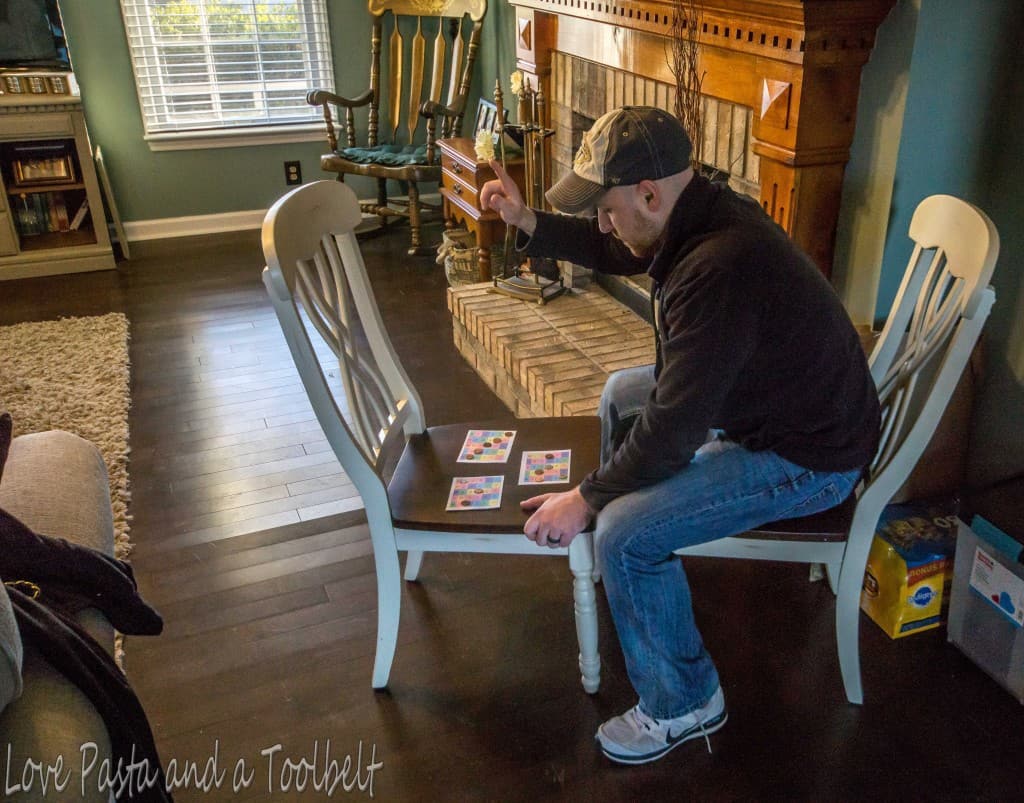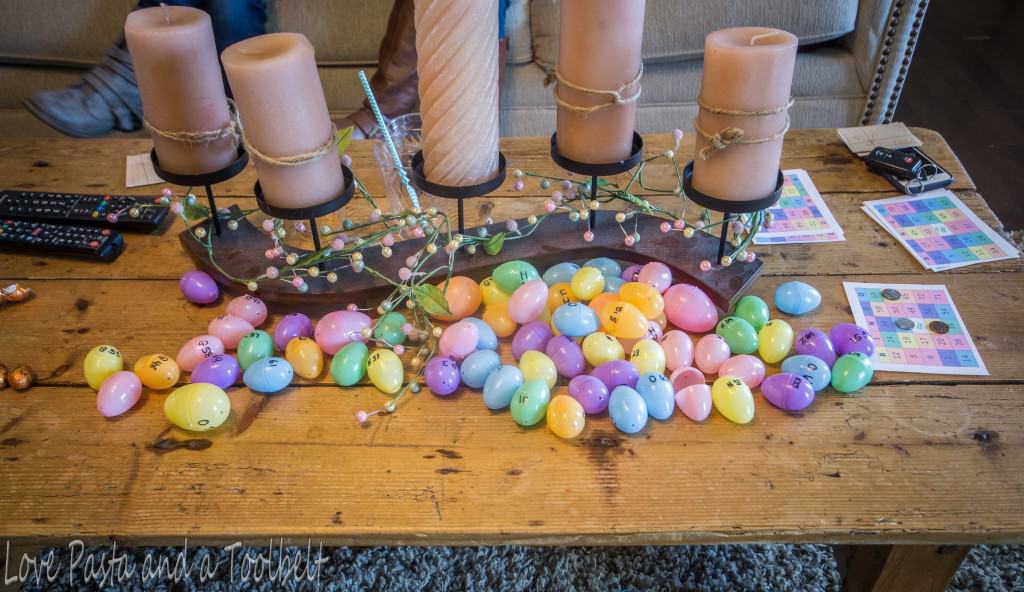 For decorations for the party I wanted to stick with pastel colors and a very simple easter feel. I picked up a cute checked green tablecloth and some adorable vintage easter eggs. I also created some fun miniature easter baskets and placed the NESTLÉ® BUTTERFINGER® NestEggs in them! I created a cute Happy Easter banner that I quite love! One of my favorite crafts were my paint dipped spoons. I took the spoons and dipped them into some craft paint then hung them up on a makeshift clothesline to allow them to dry. I love how they turned out!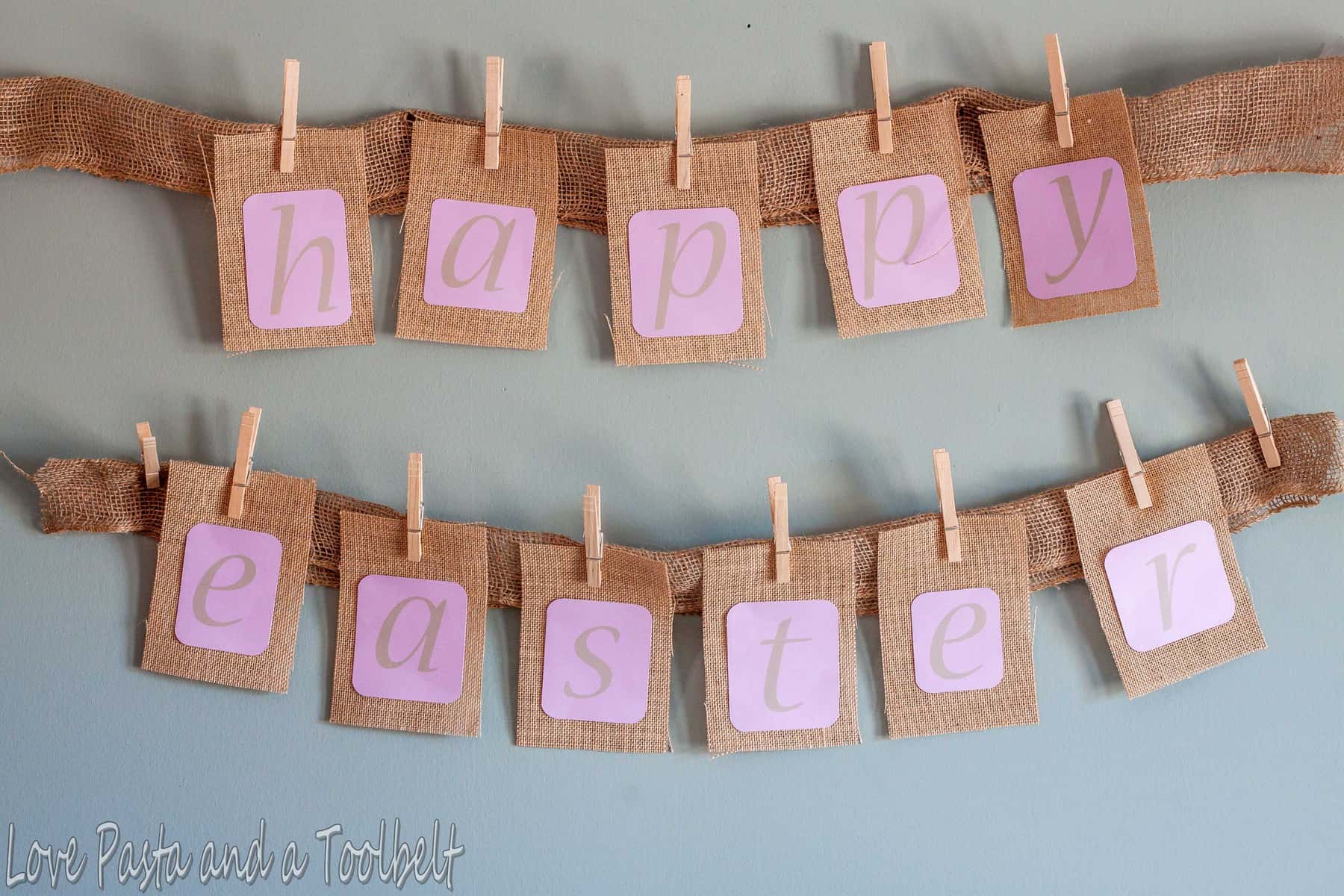 We had so much fun playing bingo and making our own Easter Sundaes. We were so excited to welcome in the easter season and the warm weather we are finally experiencing! What are your favorite ideas for an Easter party?
Here are a few more shots from the party, I just couldn't resist to share a few more!