This shop has been compensated by Collective Bias, Inc. and its advertiser. All opinions are mine alone. #CollectiveBias #SweepTheMess
Life with one dog wasn't too bad. Dolly was the picture perfect house dog when we got her: perfectly housebroken, didn't chew things and she didn't even care about having toys to destroy. That all changed when we added our lab puppy Sadie to the family. She had accidents all over the house for the first few months and is always looking for a dropped tissue or piece of paper to destroy. Dolly has since discovered the joys of destroying toys so between the two of them my house has become a mess, but it's My Beautiful Mess.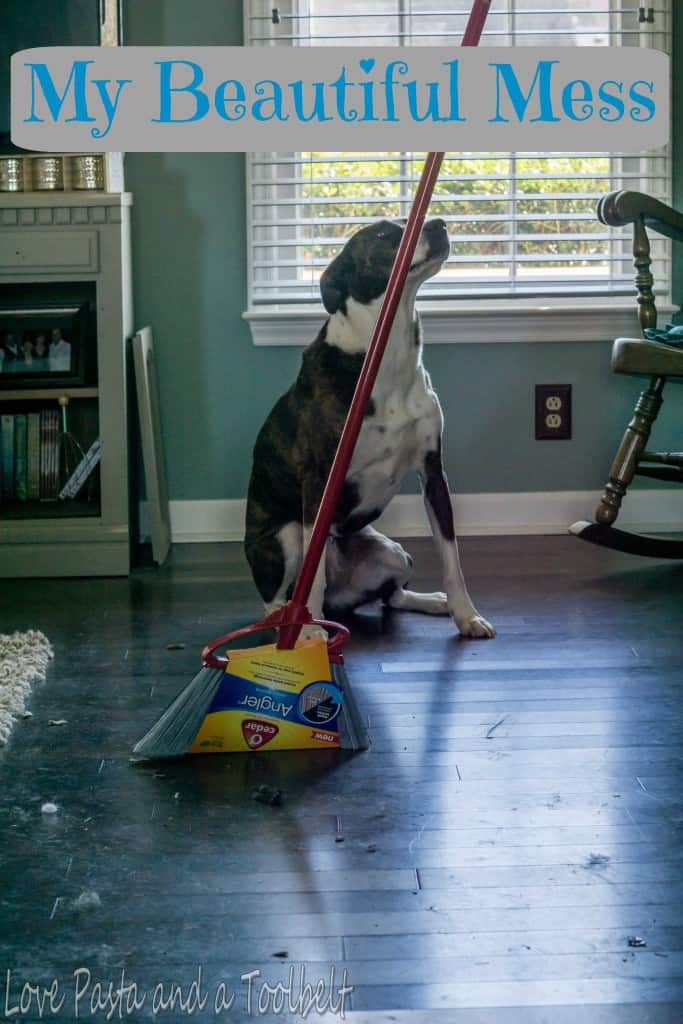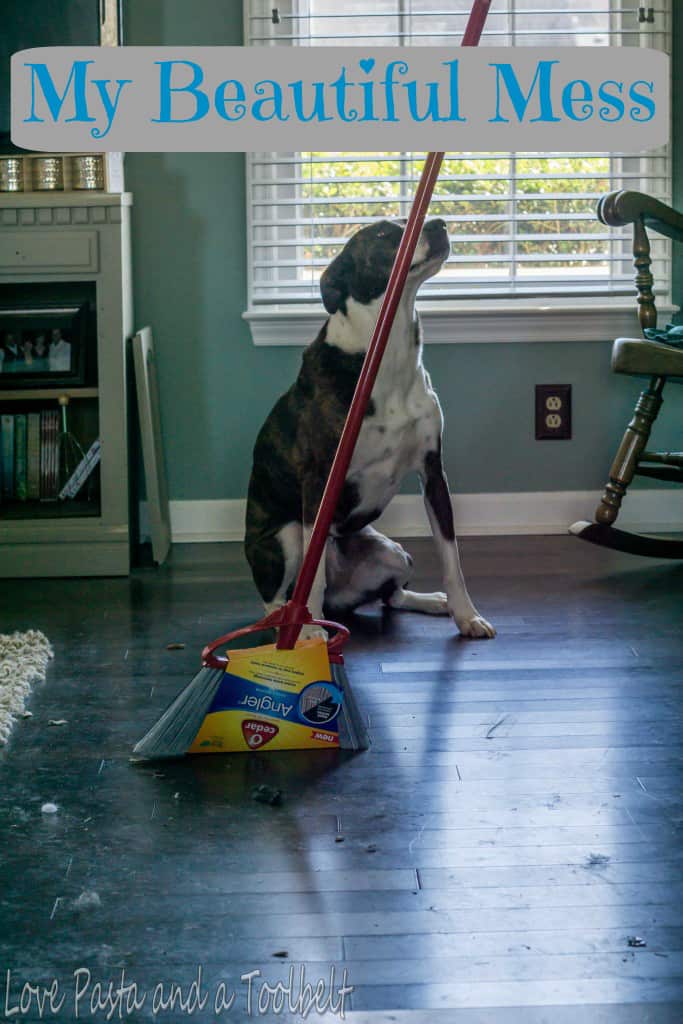 Growing up I wasn't really a dog person. We had two dogs in my first eighteen years at home but I was never very emotionally attached to them. I disliked the smell of dogs and the mess they made. But after Tyler and I got married we decided we wanted a dog. We looked around at all of the local shelters until we found sweet Dolly. She was underfed and in need of love. She fell in love with us immediately, especially Tyler. She stole our hearts, so much so that we decided to get a second dog.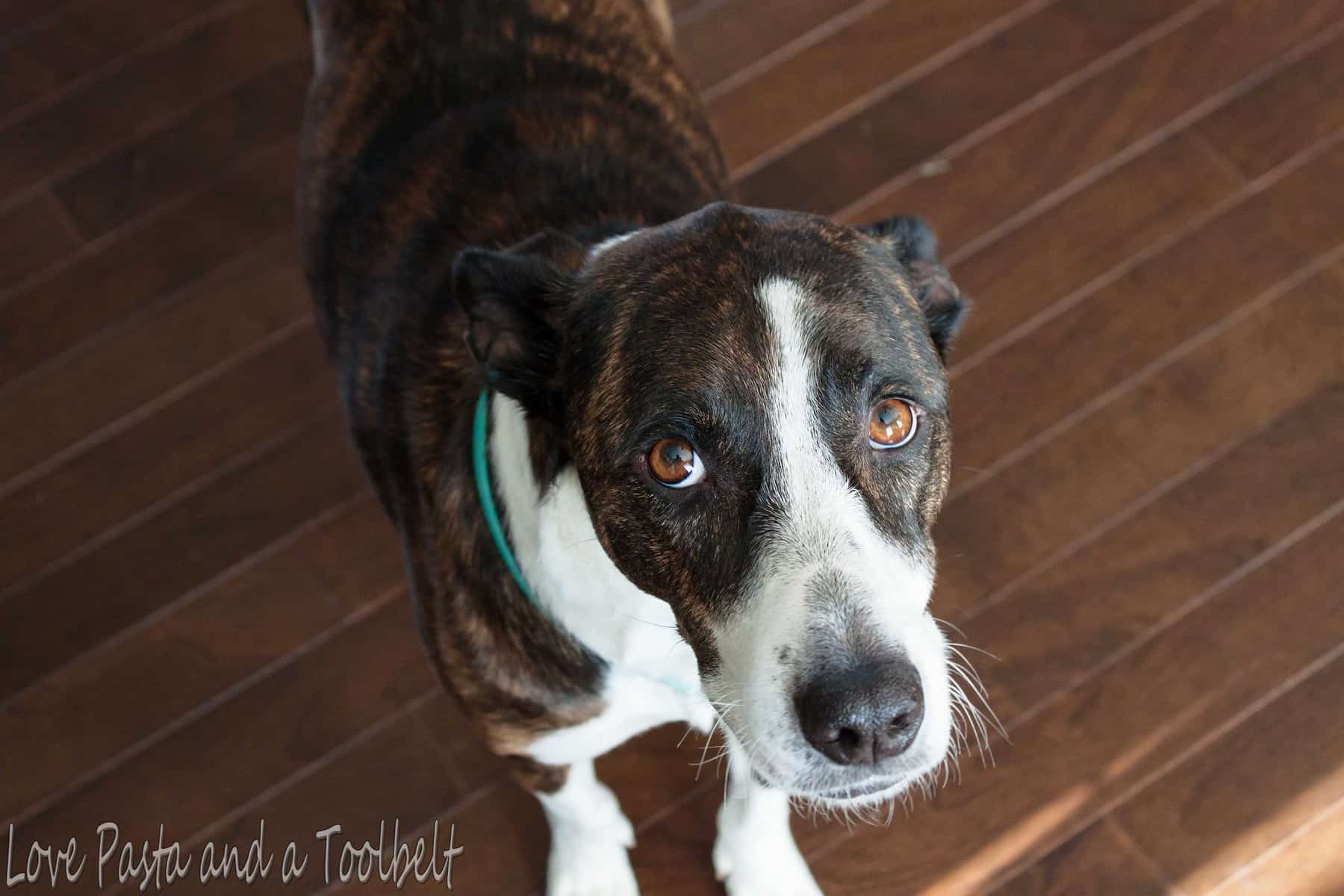 Sweet Sadie was one of ten puppies born to my sisters dog Rubi. The first 8 weeks of her life were spent about five minutes down the road at my sisters so we spent many a night over there having dinner and watching the puppies grow and play. I picked Sadie because she always seemed like a loner and I felt sad for her. It took her awhile to adjust when she came to our house. The first two weeks she would cry every time I left the room, it broke my heart.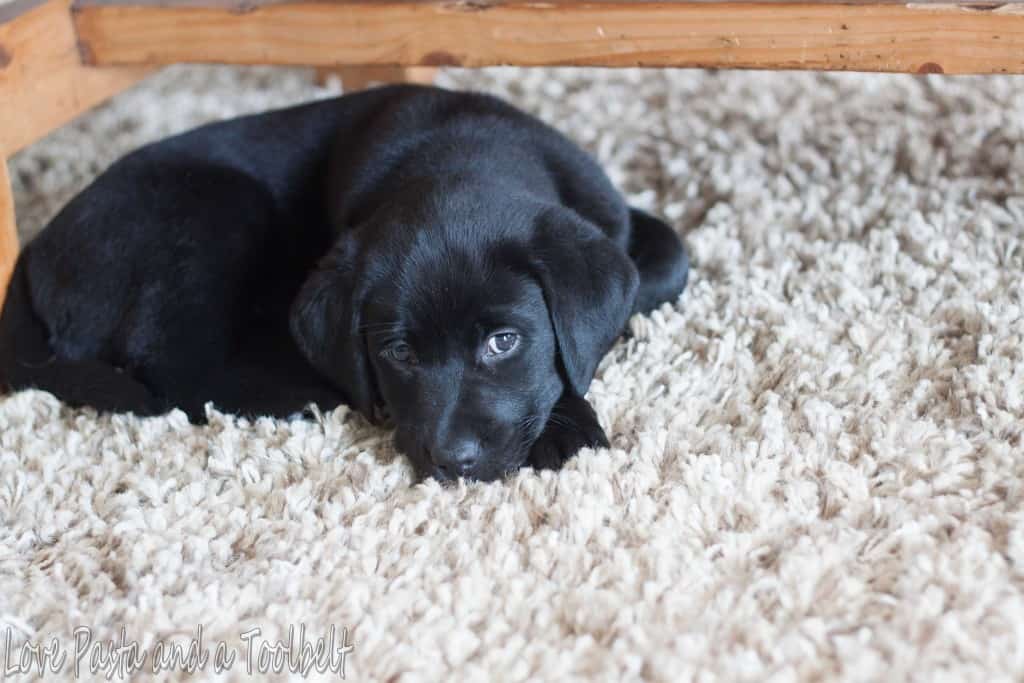 But now she is 6 months old, happy, full of energy and always into something. She creates most of the messes in our house but I love that puppy so much.
I think I've been pretty upfront with you guys when I've said that I struggle with keeping a tidy house. Add in two dogs and it's nearly impossible for me, but I choose to put that aside and find the beauty in the mess. I hope to carry this into when we have kids and right now remember that the mess means my puppies are having fun. Maybe one day I will train them to put away their toys! Wouldn't that be a great trick? Until then I will just have to depend on my O-Cedar Angler Broom which is perfect for sweeping up all of the toy stuffing, wood chips, bits of toys and food that get all over my house on a daily basis.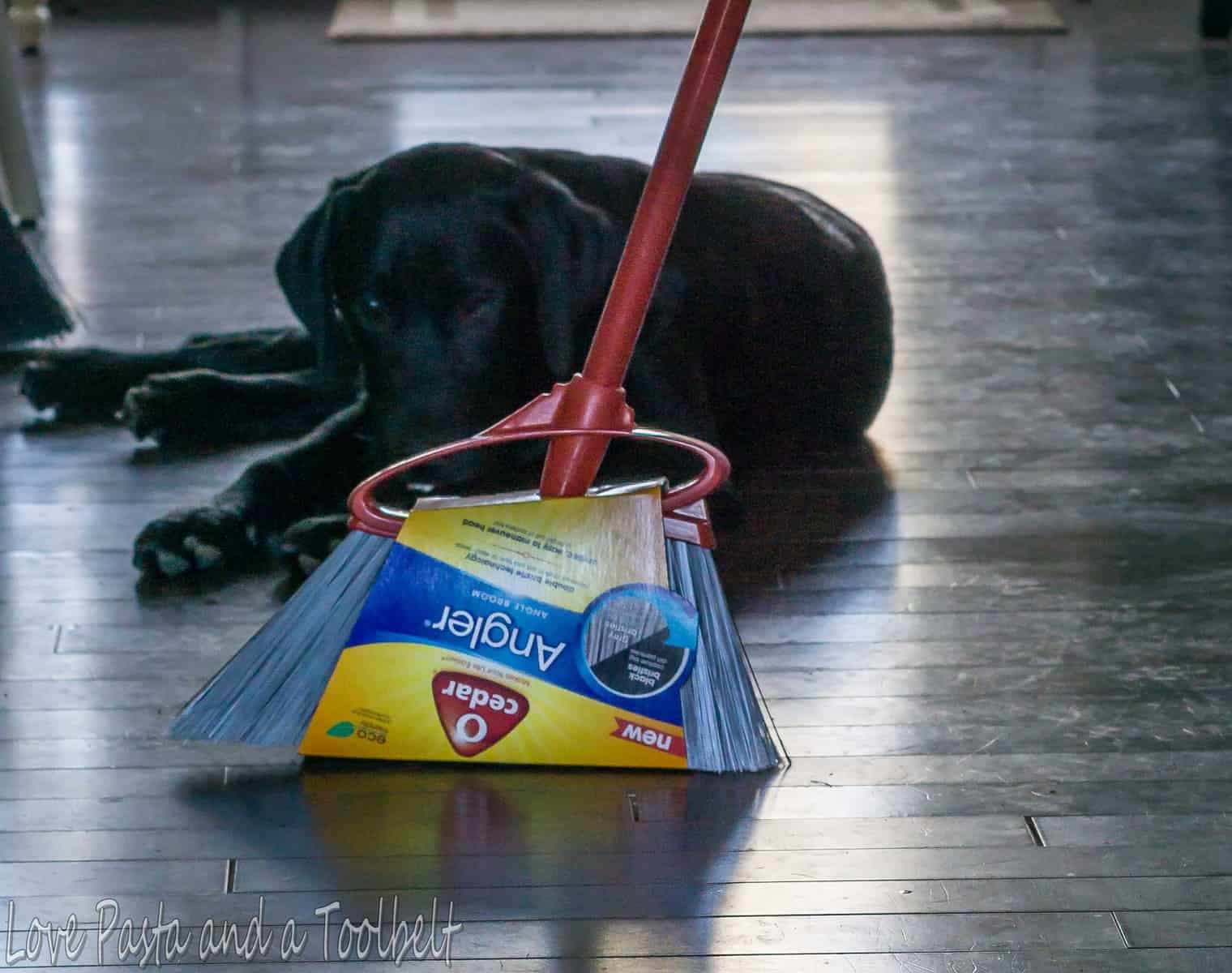 What about you, what mess do you find beauty in? Is it your kids, dogs or just your own mess? I try not to stress about it too much. I definitely want to get things straightened up to keep a cozy home, but sometimes I just have to look at the mess and smile at how much I am blessed.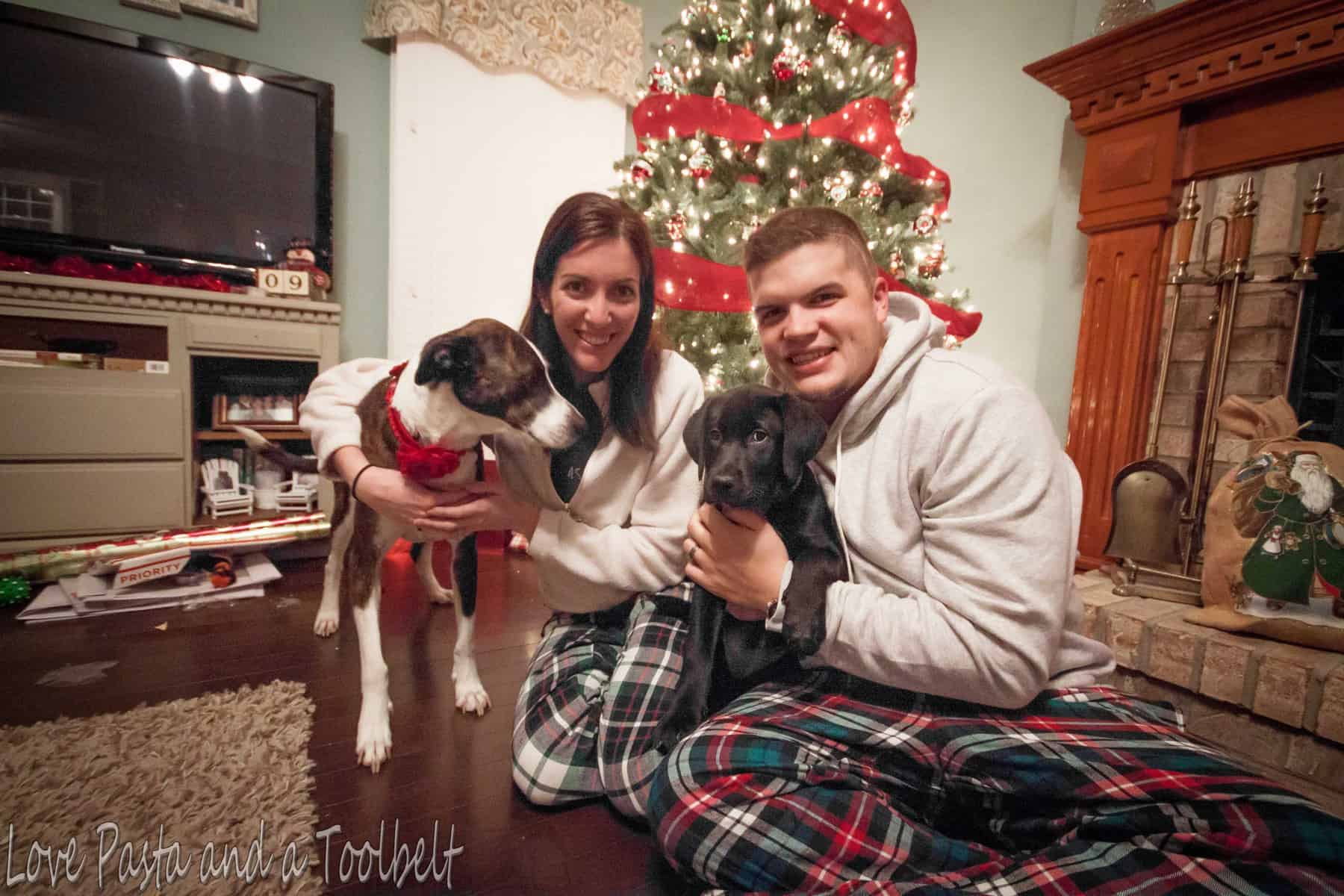 O-Cedar "A Beautiful Mess" Giveaway